Welcome back to The Decluttering Project. Today I sold my car! Yippee!!!
That's absolutely good news! The car is obviously one of the most expensive items that I was selling. Thus, I was uncertain on whether or not I would be able to easily sell it.
Stuff I sold today
As I mentioned, the most important thing I sold today was the car.
Turns out, I found a very nice guy who needed a car urgently. To be honest, I was kind of nervous. Spanish people tend to be a pain in the ass when dealing with this kind of negotiations. Luckily, the guy was from Uruguay, he realized that the car was kept in very good condition and we got to an agreement soon.
We both wanted the process to be as fast and smooth as possible, so by the end of the day, I had the money in my bank account, the contract perfectly signed, and the car was comfortably parked in his garage. That would have been next to impossible if this gentleman was from Spain.
Apart from the car, I got rid of an Ikea bath stool, and some minor stuff.
Where did our ability to communicate go?
Today I realized that people freak out when they are forced to communicate with other human beings (in person or via a phone call). We are losing the ability to talk to each other.
I don't have Whatsapp. As soon as Facebook acquired the company, I deleted my account for good. I don't want Facebook to have all my conversations or know who my friends and family are.
However, I know I am in a minority. Everybody has Whatsapp and Facebook nowadays. Privacy and an ad-free life are just not important concerns for most people, especially youngsters.
As a result, we have grown used to Whatsapp as a tool to avoid direct communication with others (i.e: having to call another person, hear his or her voice and actually talk).
Additionally, we also now tend to delay our commitments to the last minute. Hanging out with friends on Friday? No problem, we'll text around 5 pm to see if we are going, where we are going, etc… Some time ago, if you wanted to hang out with your friends, you would say "Let's meet Friday night at 8 pm at the Gastropub", and that was it. Either you attended or you missed it. Today it's not that simple, and frankly, I prefer the old way.
Your Typical "Selling Stuff" Conversation
This fear of having to endure real human conversations is also present when you are selling something. When they ask you if the item is still on sale, and you answer:
Yes, my phone number is 555-12345678, I am at 123rd Fake Street, call me and let me know a date that works for you.
The answer always arrives after one or two hours, in the same messaging app, something like:
I was looking for you in Whatsapp but couldn't find you, can you add me? My number is 555-987654321.
Then I send my favorite message. I have to admit that, after sending it about 15-20 days this last week, I am starting to enjoy it. I can even imagine their astounded faces when they read it.
Sorry, I don't have Whatsapp. I will be at home all day today. Call me and we can arrange something.
Generally speaking, it takes them one hour to finally call me. It's like they were thinking that this was a scam just because they have to call and actually talk to someone. 
Stuff I've thrown away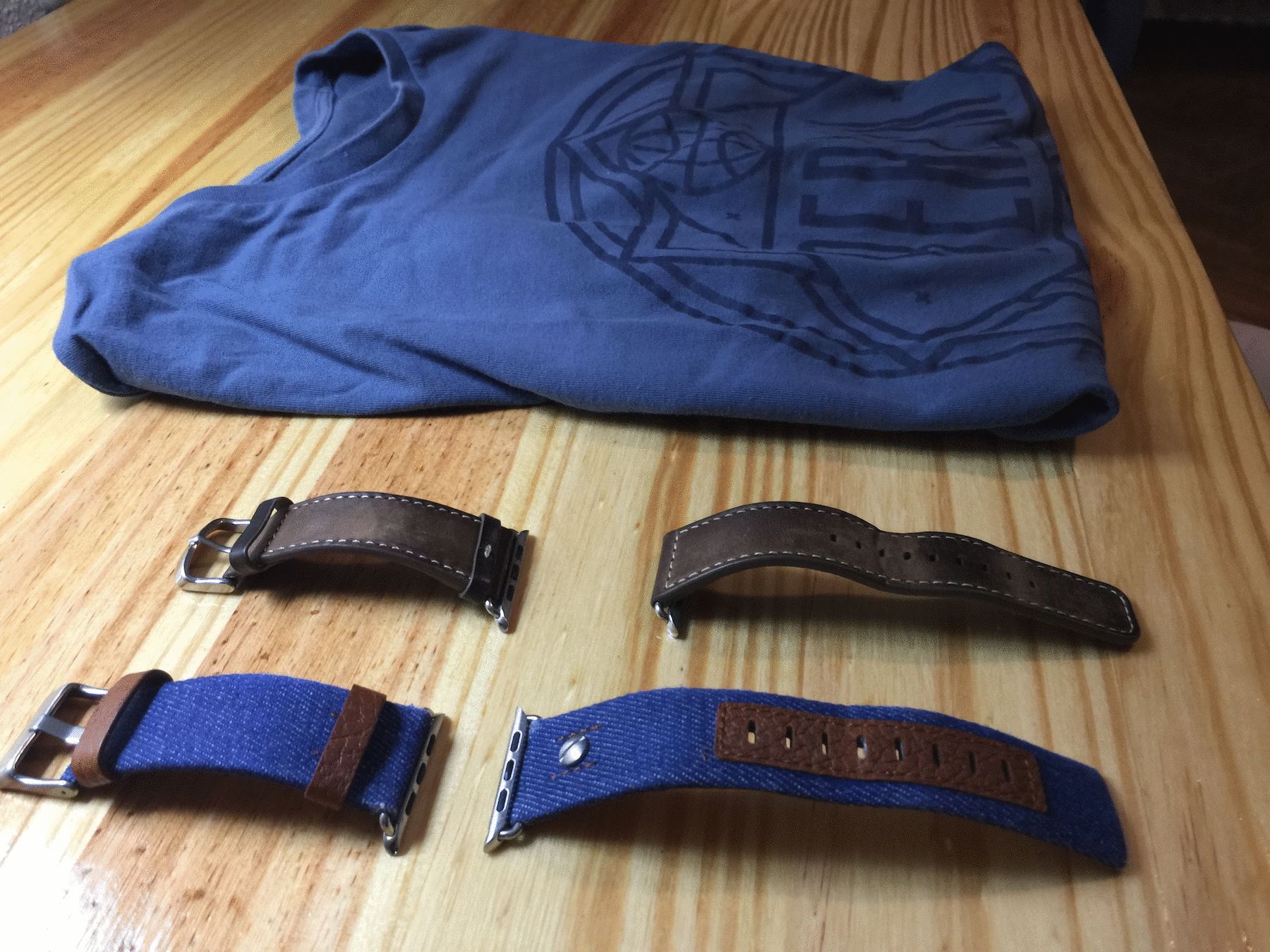 Today I wanted to throw away all my extra Apple Watch bands. Most of them are not original, but Chinese imitations (that are actually nicer than the original).
However, I was not able to throw them all. I have two leather ones that I don't use anymore, and 4-5 silicone ones with different colors. All in all, I was not able to throw away the silicone ones. I kept repeating to myself that they are small, so I can keep them in my bag and change colors when I want to.
That's been a defeat for The Decluttering Project today.
As I was struggling with the bands, I decided to throw away just the leather/nylon ones and add a T-shirt I never liked to the pack.
I don't know why those 5€ bands were so hard for me to get rid of, but I will think if I really like them. Would they make me feel good? Are those bands worth the space they take?
We'll see.