Daily Haiku
Grandma's Ball Broth
Gone are the days when my whole family gathered together around a table full of delicious Christmas dishes. I'm now the aunt, not a kid anymore, but that's not only OK, it is probably even more joyful.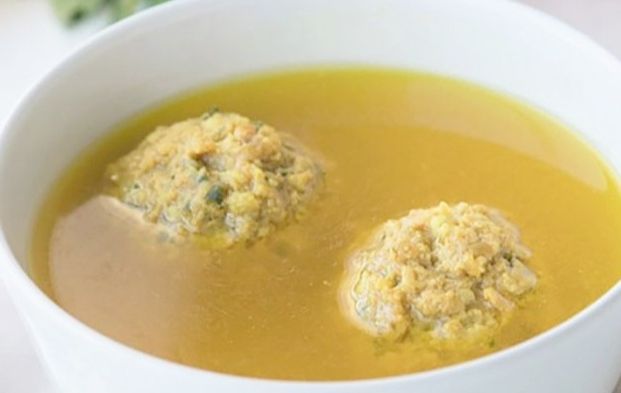 The Daily Haiku for Feb 27. Grandma's ball broth.
Warm grandma's ball broth,
kids play, adults talk and laugh,
a different time.
Some of my happiest memories include Christmas at my old grandma's house, when my grandpa was still alive. After his death, my family quickly fell apart. However, things were different before that.
We were all there, my parents, grandparents, my aunts and cousins. Apart from the gifts and seeing the whole family gathered together, the most exciting prospect for me was tasting my grandma's recipes.
Being Spaniards, food had an important role in creating and strengthening bonds between family members, and those celebrations were all about gathering around amazing dishes. My grandma cooked a clear soup with a big ball made of different types of meat and bread. Add some lemon drops, and I cannot think of a most delicious starter.
My grandma was a professional cook, so there were always plenty of other delicious dishes served on Christmas. Grilled shrimps (with an unhealthy amount of salt :), a yummy Spanish omelette, her famous asparagus salad, and her artisan sweets.
After my grandpa's death, things changed. It took us some time to gather together again (most of us at least). Now the roles have changed. It's a different time. I am no longer a kid playing without worries and opening presents with excitement.
I am the uncle now, helping my mother and grandma (who can no longer cook due to her age) to prepare the food, putting the presents under the Christmas Tree, and enjoying the excitement of my nephews and nieces when they look at them with anticipation.
The world changes constantly, and us with it, and that's ok. Thinking about it now, I think I enjoy these celebrations more as an adult than I did as a kid. Watching others take pleasure in the delicious food, opening their gifts, and playing with their new toys or enjoying the company of the rest of the family, is the best gift I could possibly receive every Christmas.