Daily Haiku
Leave the house behind
Life has shown me that we have to take every opportunity to go out there and enjoy every day. Even if you don't feel like it or it does not seem it's going to be the perfectly sunny day... You have to make it happen.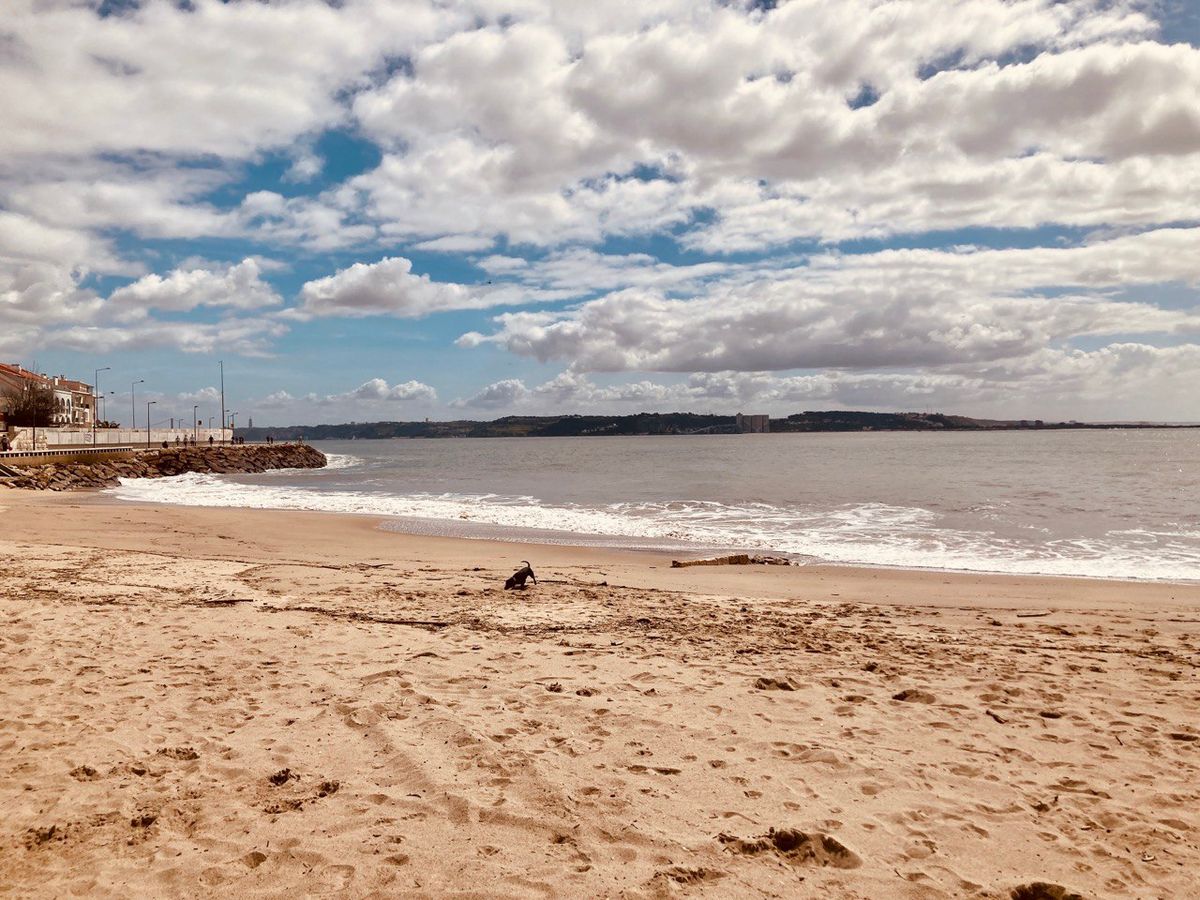 The Daily Haiku for March 18. Leave the house behind.
Where are you going,
on this beautiful morning?
leave the house behind.
This morning I woke up and it was a beautiful day. There were some clouds but the sun was shinning in between them.
I was feeling a bit down, so my first impulse was to stay home and read a book. But I just had a look at the people down the street, and noticed they were all wearing winter coats. And it was 18ºC outside. That's almost summer in the Baltics :).
So I got my second-hand bike and went to Caxias, a coastal village very close to Lisbon. It only took me 45 minutes to get there and, as I was expecting, there was nobody. The whole beach for me and a dog that was running up and down the beach like crazy.
It was a beautifully relaxing morning. The last winter in Estonia was hard. It was cold, and dark, and I learned that you have to make an effort to get out, even if you don't feel like it, or you may lose the opportunity of having a great day. You cannot just wait until you feel great or the weather is perfect. You have to make it happen.
So when you feel like I felt this morning, just leave the house behind. Go outside, and go somewhere cool or some place you've never been to. You'll be glad when you get back home.