We came back from Lisbon yesterday. It's been five very intense days at Web Summit. I was there with my husband (who happens to be the CMO and co-founder of our business) as BETA startup attendees for Companio. We are actively fundraising right now (looking for our series A round), so our goal was mainly meeting investors.
Described with such grandiloquent terms as "the world's premier tech conference" by Politico, or "where the future goes to be born" by the Atlantic, this year's Web Summit gathered together 42k CEOs, investors, founders, members of the media, and general attendees, among others.

As this is my blog and I don't need to be politically correct or follow the industry's dogma here, in this post I want to honestly answer the question, should I attend Web Summit? Is it worth it? What value can I expect to get from the conference as a startup or general attendee?
Disclaimer: take into account that my answers will probably differ from yours, as they are influenced by my personal opinions and the current stage of my business. I can probably not provide valid answers for you if you are an investor, or your business or startup is in a completely different moment.
First, the costs
To evaluate the value of something first you need to know how much it costs. If you are bored on a Sunday afternoon, with nothing to do, and a friend invites you to the movies, even if the movie sucks, it's ok (you were doing nothing anyway, didn't spend a buck, and went out with your friends). If you pay thousands of euros to go to a tech conference and spend there five days (including flights etc) it's better worth your money and time.
Our total cost for attending Web Summit was 3876,42€:
The BETA startup tickets for the summit were 1495€ for three attendees (only two of us went there though)
Two flight tickets: 1785.54€
Accommodation for us for four nights: 256.32€
Tram tickets: 2×25€ for five days, total 50€
Taxis: 81.26€
Food, extra expenses: 208.30€
At our current CAC, we could get around 50-60 customers if we were about to spend that money on marketing. As I mentioned, customer acquisition was not our goal for Web Summit, but this stat is useful to put things in perspective.
Startup, General Atendee, Investor?
There are many different types of Web Summit attendees: investors, media, startups, general attendees, etc. Even inside a specific group, such as startup founders, the motivations to attend the conference, and the value you can get from it may differ completely.
Our company was in the BETA startup group. That means we are actively looking for investment, specifically, series A (more than 3M euros). For ALPHA startups, the motivations may include early visibility and exposure or even pre-seed / seed fundraising. For GROWTH startups, it's probably visibility and brand awareness.
So before going to the conference, consider what are your goals. Are you fundraising? Do you seek exposure, visibility? Do you need customers, partnerships? Perhaps you are only looking for good networking opportunities. Whatever it is you want to achieve, focus on it and plan ahead of time. Try to get the most out of these four days.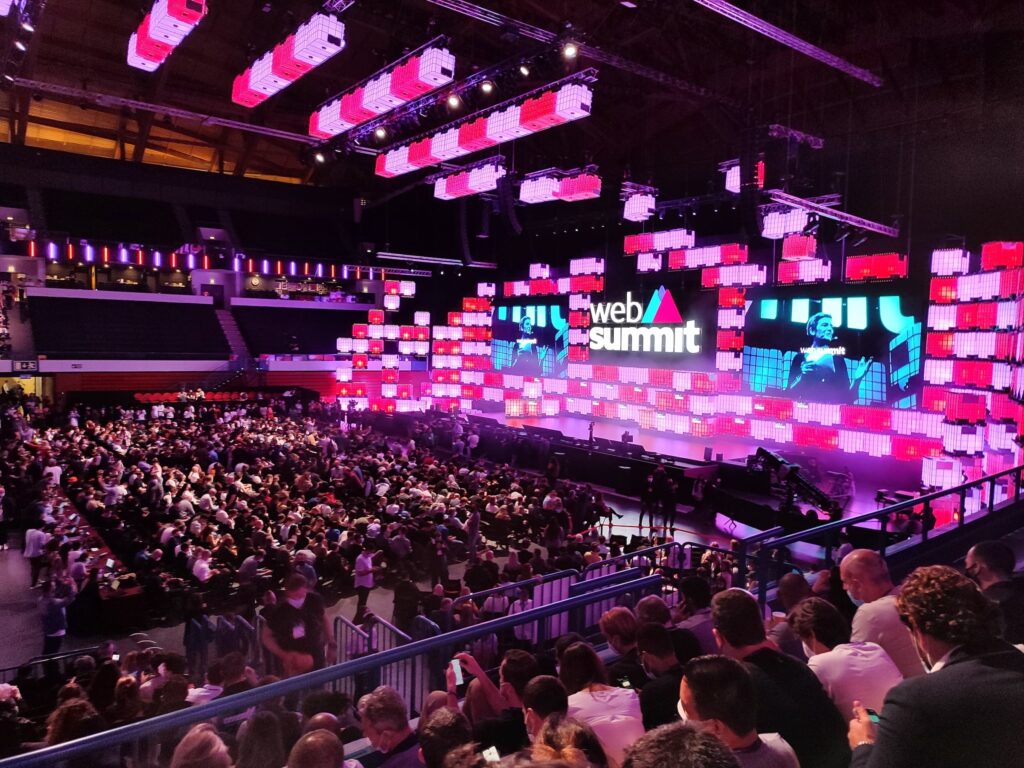 Talks
Let me be awfully blunt here. The value we got from the talks was really small. There were three types of talks we wanted to attend:
First, general talks from the main speakers on the inauguration day. I was especially excited about some speakers, such as Frances Haugen, Facebook's Whistleblower, and Ayọ (fka Opal) Tometi, co-founder of Black Lives Matter. The talk from the former was ok, but not very exciting. I had read everything they discussed in the news beforehand. The latter was kind of a showoff from the founder of the movement that didn't add anything in terms of value to the listeners or attempted a call to action to all the startup founders, CEOs, and leaders in the room. A wasted opportunity if you ask me, as she probably has a very important message to share for those of us who are willing to listen.
Then there were some talks that looked promising in terms of speakers and content. One of them was "Is remote working a phase?" by Coursera, Branch and Deel CEOs and co-founders no less. I was highly disappointed by these talks. First, the quality of sound was kind of lousy, especially in the main arena, with a strong echo. But even worse was the format. The moderator would ask a series of questions to the participants that were lame enough to guarantee safe and uninteresting answers. Not that the answers from Deel's CEO are not relevant, of course, they are, but you need to ask him the right questions.
Finally, there were also workshops we wanted to attend, including one about the inclusion of LGBTQI+ community members to your team. They were, to be honest, quite disappointing for similar reasons. Too much corporate self-promotion and little in terms of value to the listeners.
That means that if you are a general attendee and are there for the talks alone, I am not sure this is the best investment for your company's money.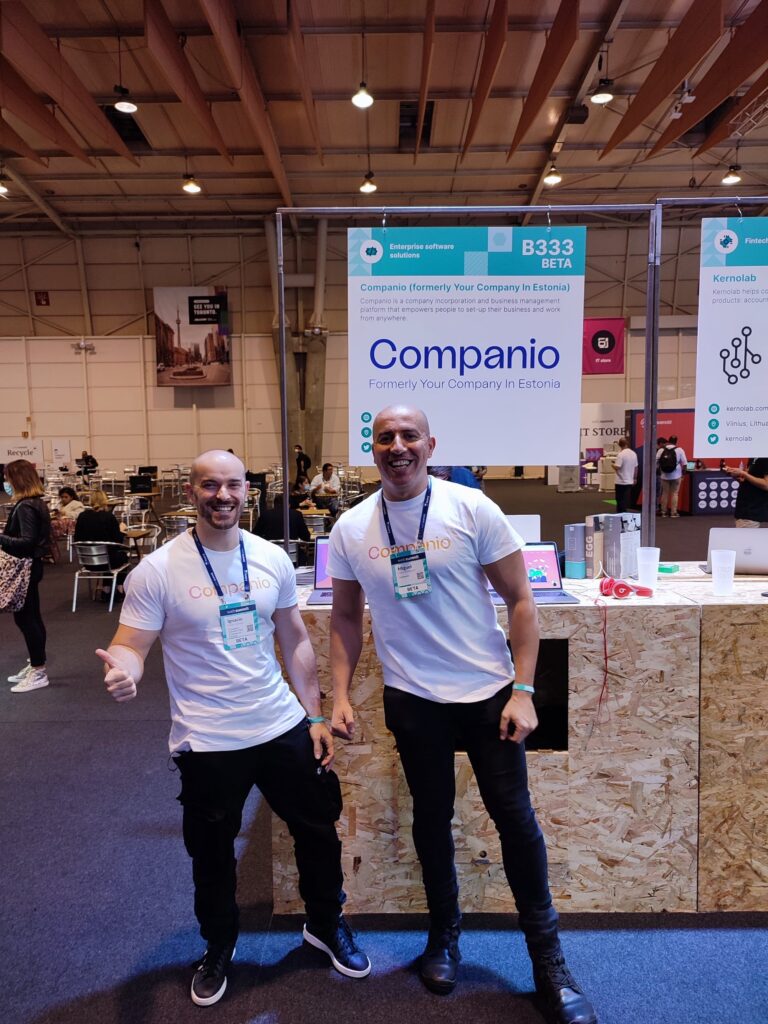 The Startup Booth
We were granted a startup booth for November 2. For those of you who don't know, if you are accepted as an ALPHA, BETA, or GROWTH startup, you will have one booth for a whole day when you are supposed to stay there to show your product, talk to potential investors, customers, or partners, and promote your brand.
That's probably the most tiring day. You need to more or less stay there from 8 to 5 to get the most out of it. On the one hand, the format is quite democratic and gives equal opportunities to everybody. All of us had the same booth with the same size, plugs for our computers, and a poster with our startup's information. On the other hand, they don't give you much room for creativity, so you basically have to rely on your laptops, the product, and little else.
Surprisingly, that day we attracted a lot of interest from potential customers. I was not expecting that. We spoke with literally dozens of people. The problem is: customer acquisition was not our goal, and my time as CEO (and Miguel's time as CMO) is better spent somewhere else. We are not anymore in a stage where we need to talk about our product to potential customers. We have online marketing and a CS team in place for that.
We only spoke to a couple of members of the media, but one was only interested in our product for himself and another was from a Ukrainian publication that probably was not overly excited about our story. We didn't speak to any investors, even if I let the ones that looked like a good fit for our company know where to find us.
Overall, I don't think we got any real value from the Startup Booth, apart from making friends with a very cool guy from Moldova who was in the booth next to us.
The Startup Showcase
There are several opportunities to publicly present or pitch your startup at Web Summit. One of them is the Startup Pitch, and another one is the Startup Showcase. We were selected for the second.
That means "pitching" to an audience for two minutes. I say "pitching" with quotes because you are not supposed to do a fundraising pitch on Startup Showcase (that's what Startup Pitch is for). So the main goal should be exposure, brand awareness, media attention, etc. Again, that was not our goal, but I still made a pitch talking about our progress and accomplishments during these three years, in the hopes of maybe finding the right listener.
I was kind of nervous, but still, the presentation was not that bad 😊. There was only limited interest afterward, though, from a couple of potential customers and an investor from the Middle East that didn't completely understand our product and was probably not a good fit for us at all.
I can't really assess if my intervention in the Showcase would be relevant in the long term (brand awareness? visibility?). I honestly don't think so, as we didn't even speak with someone from the press.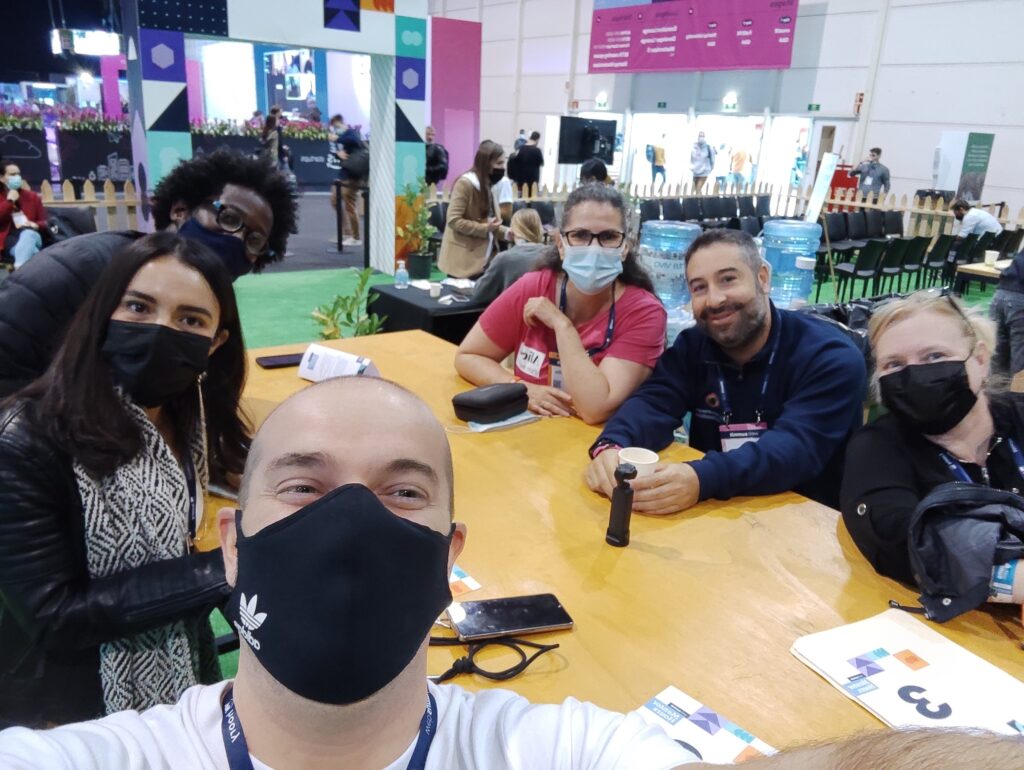 The Mentor Hours
The Mentor Hours were probably the worst experience of Web Summit. A total waste of time. Supposedly, you have 40-45 minutes to talk to an expert about the topics that concern you. I was interested in discussing HR and employee topics, especially because our team is growing fast, and when we finally get our series A round, I want to be sure I do the right thing within our team. As bootstrappers, I want to prevent any imbalance arising from the fact that we are going to get venture capital and will be able to pay higher salaries and attract a broader range of talent.
Maybe it was because the talks were not 1-to-1 as I thought, but there was one mentor for five or six of us (who were in completely different stages and had completely unrelated questions). Perhaps it was the fact that they changed my mentor unexpectedly one hour before our meeting. Whatever the reason, the guy didn't honestly do a good job.
He was kind of impolite and egocentric, but I took it as an opportunity to practice stoicism. However, he didn't really answer any of our questions. He basically ignored what we were asking and started to talk about how to prepare a deck and pitch to investors (a topic none of us was interested in).
So the value I got from those wasted 45 minutes was basically zero.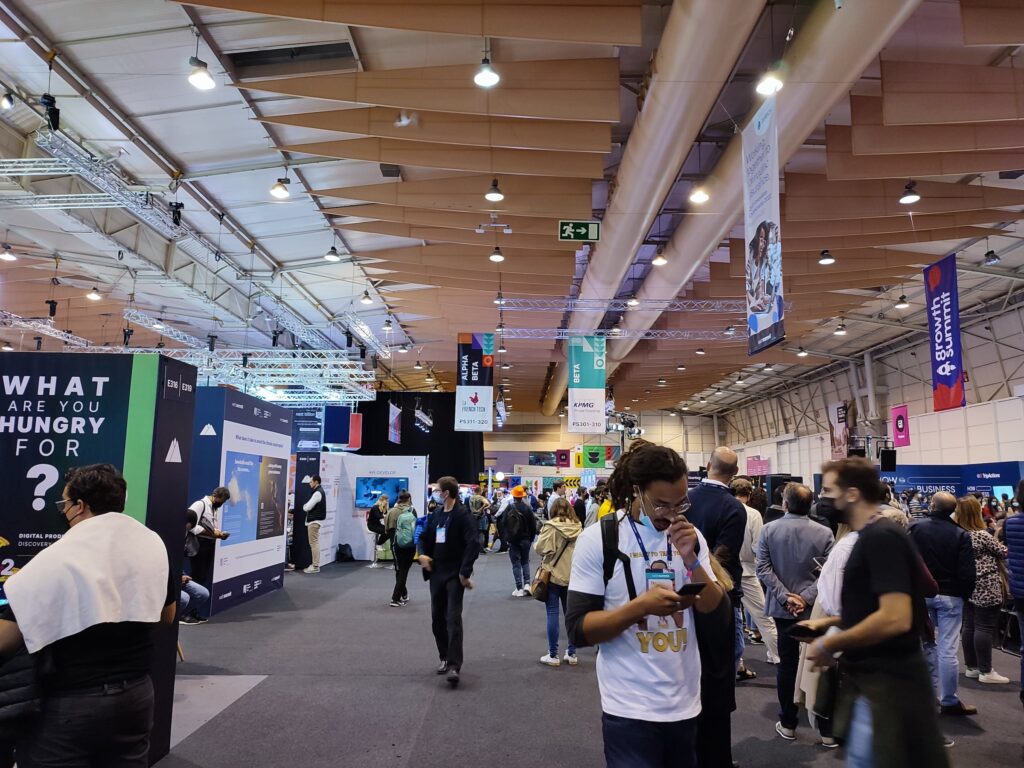 The Investor to Startup Meetings
This is probably the most important and valuable part of the conference if you are fundraising. The Investor To Startup Meetings are an opportunity to meet potential investors. With the information of your startup, Web Summit prepares an initial matching, driven by the investors, where some of them express their interest in meeting you.
You then receive a number of requests from investors. Depending on your criteria, you may want to meet some or all of these investors. We selected two of them who seemed to align with us in terms of vision, philosophy, and values. We didn't want to meet everybody, as we are truly looking for partners in this journey. We don't want to be in a relationship where we see our investors as bags of money and they see us as 10x multiplying factors.
At least one of these two meetings was very positive. Now it's up to us to do a proper follow-up and continue the conversation. So it is true that this was a positive experience for us. Still, you should still consider how spending so much time and money in the summit compares to contacting VC firms yourself (the ones you would like to work with), and the results youay get by yourself. Believe it or not, this may work quite well, especially if you do your homework and try to get in touch only with those VC firms that are a good fit for your startup.
Depending on the outcome, this may be worth the price and resources spent in the conference, though. I will update this post when appropriate.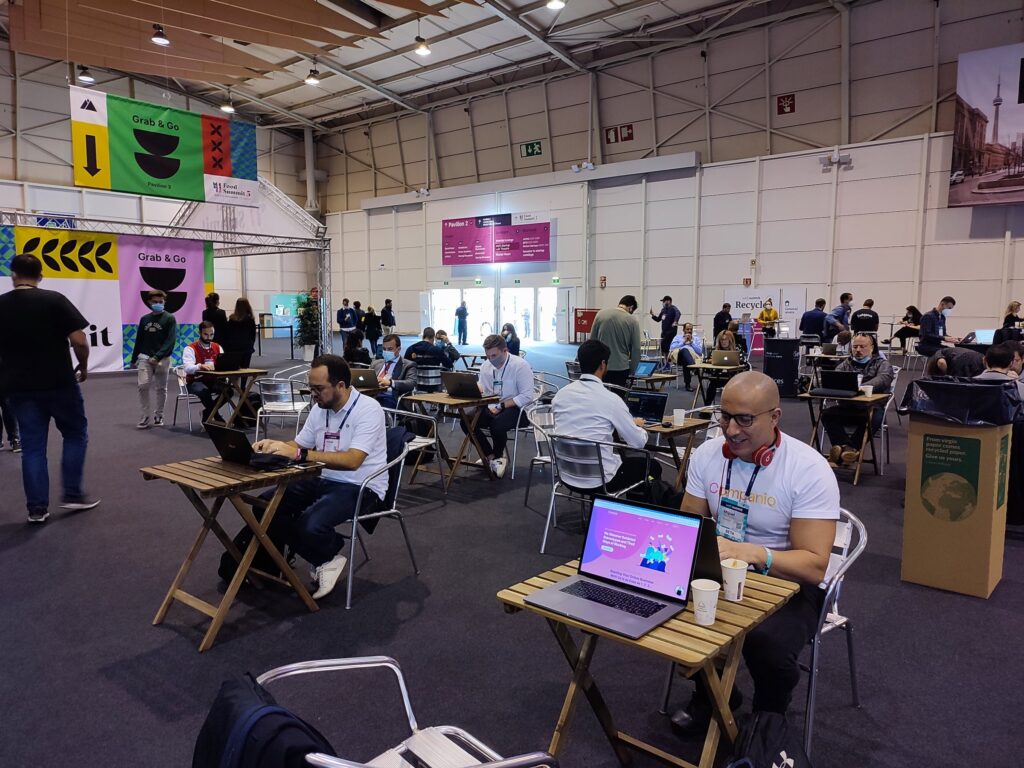 Networking Opportunities
If there's something you can do at Web Summit, it is networking. There is a lot of people there. And I mean a lot. However, that's also the main disadvantage of Web Summit as a networking platform. Leaving the app (which, frankly, could work better) aside, the chances of meeting someone valuable for your business among 42,000 people is very small. No matter how talkative and extrovert you are.
You'll meet a lot of people, and I believe in serendipitous events, but be realistic about your expectations. It is very unlikely that you will find the right investor, partner, or client, magically waiting in line to get a coffee before you. On a side note, most investors have their badges turned around so you can't identify them (which ironically makes it easier to spot them 😂). I guess I would do the same, though.
From a personal point of view, however, every person you talk to is an exciting opportunity to meet someone interesting, and from a business point of view, who knows? That key customer, partner, or investor may be there after all, so don't let my words (and the laws of probability) discourage you. Talk to people you don't know, do some networking, that's why you are there.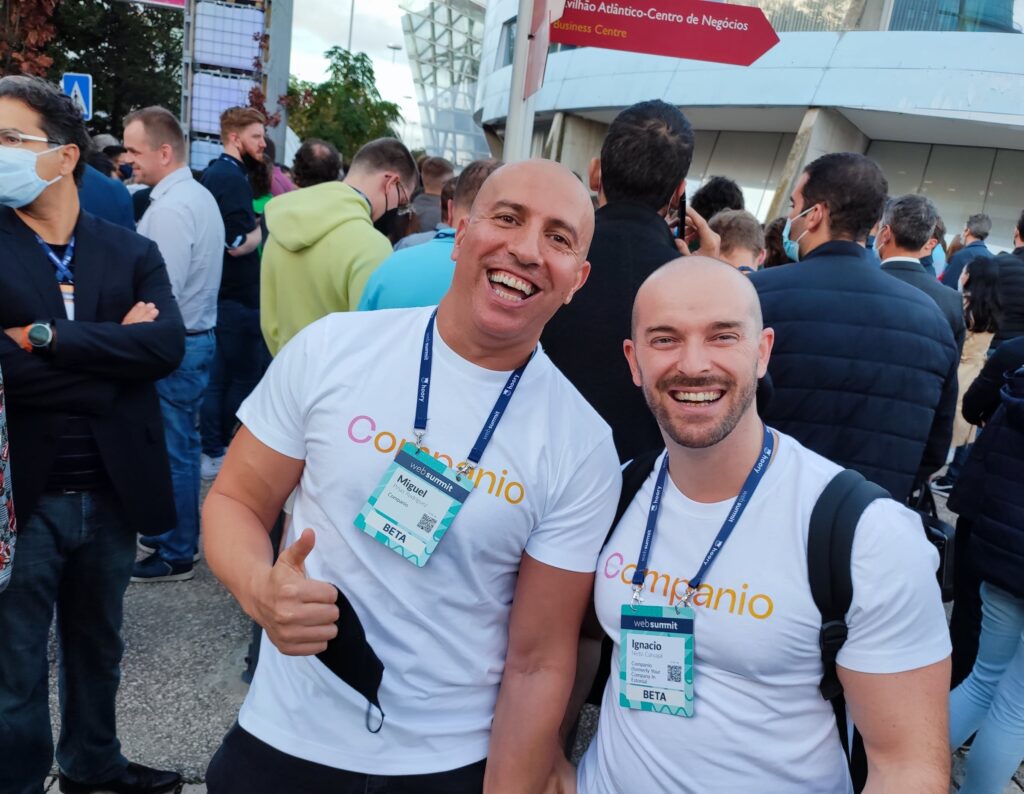 Overall Feeling
The conference had a very inspiring vibe. I think, in general, I enjoyed it. It was exciting being part of such a big event with so many people. We made some friends, had a wonderful karaoke night (where I put up some impressive performances of Radiohead and The Doors 🙈), and tasted the amazingly good Portuguese food (outside the awful fast-food stands at the Web Summit's facilities).
I had a great time, but I am still not sure if the value we got from the conference was worth the costs. It will all depend on the follow-up. It may definitely be worth it. Without the startup to investor meetings, though, the time Miguel and I spent there would have been better invested somewhere else for sure.
As I mentioned, your experience may be completely different if you have already attended, and you may have gotten a lot of value from it. If you haven't and your startup is at a completely different moment, it may be a good investment for your time and money.
I will publish a more casual post soon with tips on how to get the most of the conference, including transport, food, meeting people and making friends, and of course, fun! But I wanted to keep this post focused on the value (IMHO at least) of the conference, especially for startups.