Daily Haiku
A Day At The Beach
The Daily Haiku of Feb 3 is inspired by a happy memory of a day at the beach with my family. Sometimes we just need to bring back one of these beautiful, positive moments and remind ourselves of our ability to build new memories like those.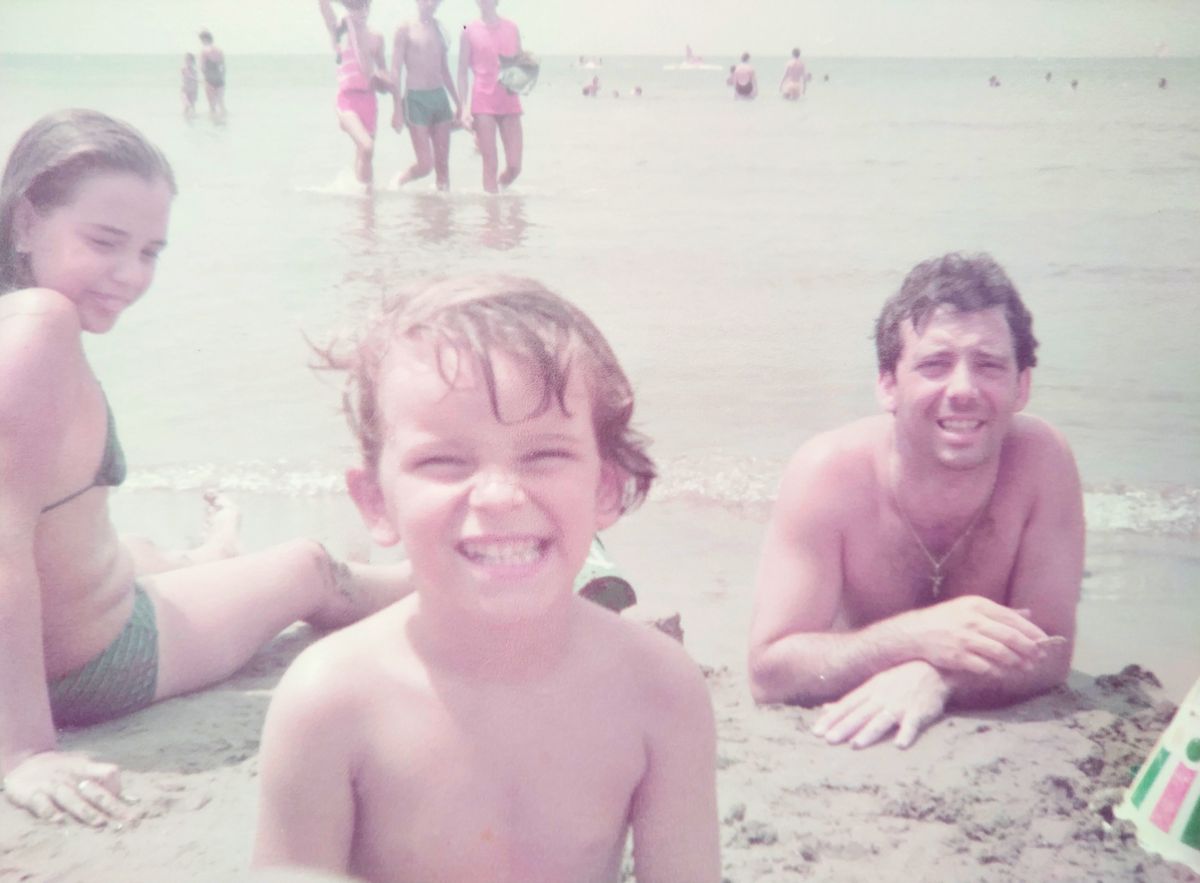 The Daily Haiku for Feb 3. A day at the beach.
Seagulls flying high,
ephemeral sandcastles,
a day at the beach.
That in the picture is me with my aunt Ines and my father at Bahía de Mazarrón, the beach we use to go to when I was a kid.
Those were the happy, lazy days of August during my childhood. We would spend the day building sandcastles, eating ice cream, and playing with my aunt and my sister.
I have almost no memories of that time, but I will always look at this picture and remember that bright summer day. We tend to focus on the negative memories or the stuff that went wrong in our lives. What we did that we shouldn't have done, words we never said, or what we wanted to do but never dared to. Sometimes we just need to remember one of those beautiful memories when everything was alright, and remember that building more memories like those is only in our hands.