Thoughts
Ten albums that changed my life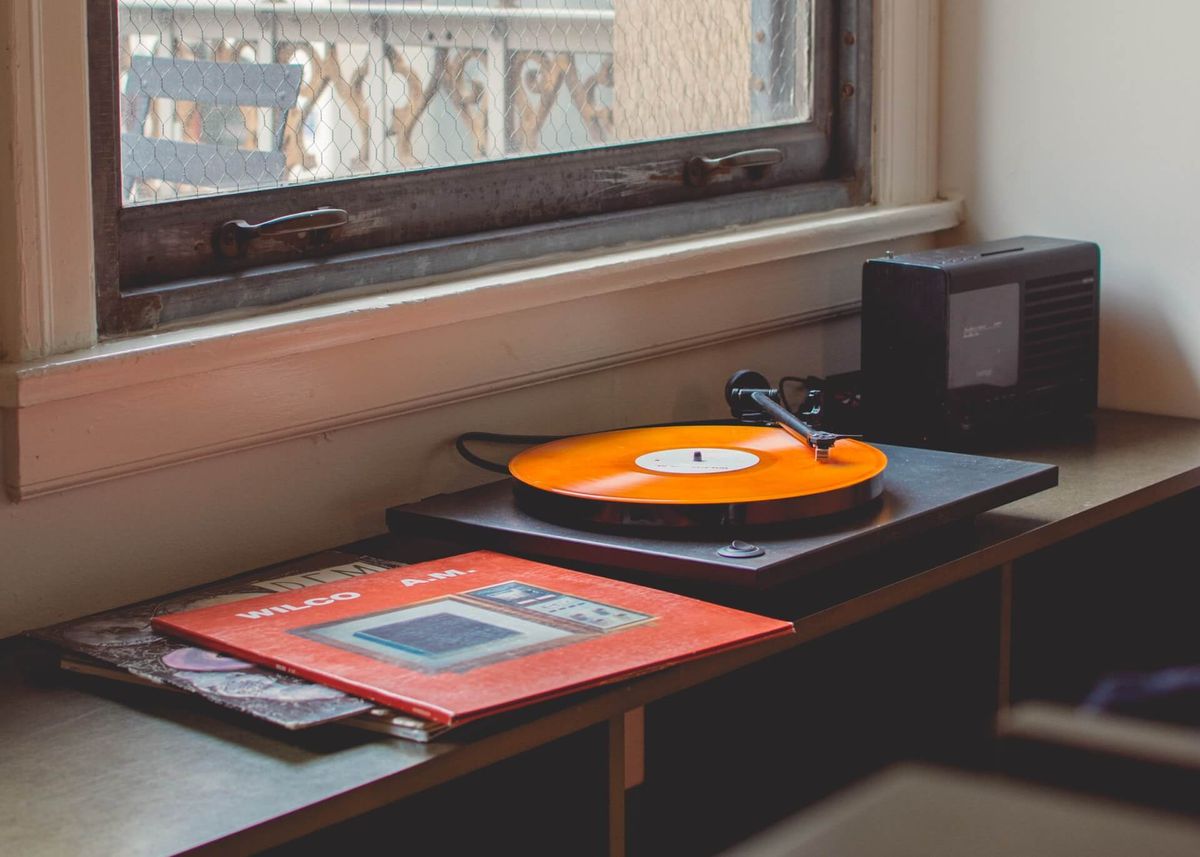 Spotify and similar platforms have changed the way we listen to music. Albums are culturally dead. The playlist is king. That means people don't usually choose or even know what they are listening to. It's something that's playing in the background, curated by an algorithm whose selections are guided by market forces, and that it's not built to offer you enriching, varied, and challenging music. It just wants you to be engaged consuming ads, and not worried about "choosing" or "discovering" new music. We have sacrificed enlightenment for convenience.
This is worrisome, because young people nowadays have less opportunities to hear interesting, challenging music beyond the 10% of songs (those mega-hits) that top 99% of all streamed music. This is not a matter of "old guy claiming that the music of his time was better" (I never liked the music of my generation anyway). No, seriously, listen to those top songs. When AI algorithms are finally able to create music by mixing and altering pieces of other hits, the results won't be much different.
Fortunately, I was born in 1980. I was, however, never interested in music as a kid, or early teenager. It was not until I was 16 or so that I developed an interest in music, and started to actively look for music I liked. At the beginning, my choices were limited to the music that was popular (Nirvana, Guns&Roses) or the music that my family and friends listened to (Metallica, Led Zeppelin, AC/DC). Pretty basic commercial rock stuff.
In my 18th birthday, my aunt Inés (who played drums in a hard rock band) gave me an electric guitar. That event had a profound impact in my life. I started to play and, as couldn't be otherwise, I started to listen to more music. From blasting "Master of puppets" at max volume in my headphones while studying for college to enjoying John Cage's 4'33'', I have walked a long path of musical discovery.
This path has progressed from fast, rhythmic, aggressive music to complex, intellectually challenging music first, and slow, simple, and spiritually challenging music finally.
These are ten albums that changed my life, the way I look at things, feel, or think, in (my) chronological order.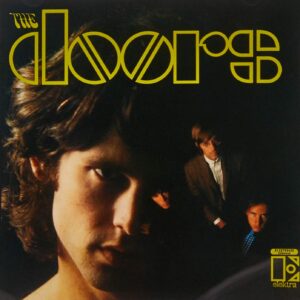 1. The Doors – The Doors (1967)
One could argue that the doors are nothing but a Rock-Blues band, but I would strongly disagree. John Densmore's jazz-influenced drumming, Ray Manzarek's classically-trained keyboard work, Robby Krieger's Spanish overtones, and the harrowing poetry of Jim Morrison gave birth to an eccentric sound that was unlike anything else from their time… or later, for that matter.
Break on through, with its quirky drumming, it's flawless organ work from Mr. Manzarek, and the powerful performance of Jim Morrison, made me want to look for music that was more than just powerful riffs and catchy lyrics. The Doors' music introduced me to psychedelia, jazz, poetry, and even symphonic music.
Still, this was officially "rock" music, so it was conveyed in a language I could understand back then.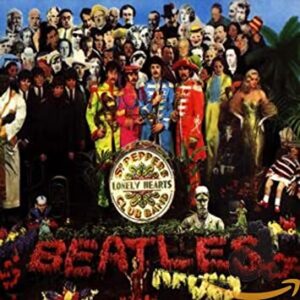 2. The Beatles – Sgt. Pepper's Lonely Hearts Club Band (1967)
The Beatles need no introduction. Their music is timeless. Everybody's listened to it. However, most people know their most famous hits, such as Help, Twist and Shout, Yesterday, Something, Come Together, or Hey Jude, but are not familiar with their most brilliant work from the end of 60s.
Nothing wrong with that. However, you may miss the most magical and –I'd dare to say– disrupting transformation that has ever happened in popular music. In 1966, the Beatles published Revolver. That album introduced groundbreaking additions to the pop repertoire, from the orchestral arrangement of "Eleanor Rigby" to the psychedelic experiments of "Tomorrow Never Knows", they exposed their audience to completely new musical landscapes.
However, it was "Sgt. Pepper's Lonely Hearts Club Band" the one where they unashamedly went wild on experimentation and composed their –in my opinion– masterpiece. An LP that redefined popular music forever, mixing jazz, symphonic, big band, rock, and asian-influenced music into an eclectic but coherent work. This was also the first record to feature a "concept", turning the album into a holistic entity to be enjoyed in its entirety, rather than a collection of randomly arranged songs.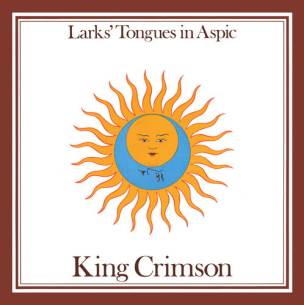 3. King Crimson – Lark's Tongues In Aspic (1973)
In my early 20s, I was still listening mostly to "rock" music. The Doors and The Beatles were art-rock, but they were still rock. By the time, I was a vinyl collector. I used to go to old vinyl shops to hunt for interesting LPs to add to my collection.
I used to buy albums from artists I knew only, but one day I came across an album with a weird cover. It featured a painting of a person screaming in distress, and reminded me of "The Scream" by Edvard Munch. In a hunch, I paid 18€ for it and took it home for the cover alone. The album was In The Court Of The Crimson King.
I placed it on my pickup and carefully dropped the needle on the record. What I heard blew my mind. It was a mix of jazz-rock, symphonic music and folk like never I've heard before. It still had that "rock" format my ear I was used to, but hinted at something more interesting.
Intrigued, I went back to the store and bought another album from the band, Larks' Tongues In Aspic. I didn't know what to expect when I hit the play button, but I was absolutely fascinated. There was this mix of free-form percussion, jazz, distorted guitar, classical violin, sound effects, tape recordings, and overall improvisation, that changed the way I looked at music forever. That album separated me from "popular" or "rock" music, and opened my mind (and ears) to other forms of art.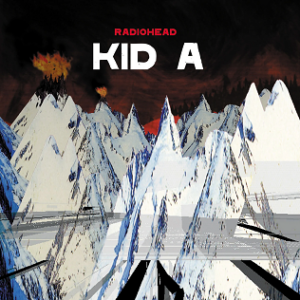 4. Radiohead – Kid A (2000)
After my exposure to King Crimson, I delved into the "Progressive Rock" scene of the 70s, becoming a snob. I got obsessed with collecting every album I could put my hands on, from the most famous acts (Yes, King Crimson, Genesis) to the most obscure ones (Van Der Graaf Generator, The Soft Machine, Caravan, Il Balletto Di Bronzo, Ange…).
I disregarded modern music. In my mind, anything after 1979 was commercial music that didn't deserve my attention. 80's music sucked, and the 90's were all about bland rock, uninteresting indie, brit-pop, and hard-rock.
One day, I stumbled upon a friend who was with one of his students (he works as a teacher for young adults). We started to talk about music and he recommended me to listen to Radiohead. I laughed and disregarded his suggestion. However, hours later, when I got home, I opened YouTube and played a live concert from the band. They were performing "Paranoid Android", and some things called my attention. The 7/4 metric in the bridge was unusual, and there was an overall experimental vibe coming from the music. There was something definitely interesting and challenging going on there.
Intrigued, I downloaded their latest album then, Kid A… and had one of these "wow" moments. The opening chords of "Everything In Its Right Place", the echoed overdubs, the weird rhythmic pattern… I found myself mesmerized, listening like a zombie. By the time the album ended, I was a different person. This record, which to this day remains one of my favorites was, and still is, unlike anything that's come after it.
Radiohead, in my mind, went through a musical transformation quite similar to the Beatles. From their purely indie origins, they entered an experimental phase and published a groundbreaking album that redefined the musical language of popular music, merging the worlds of electronic and rock together. Like the Beatles' Revolver, Kid A was preceded by "Ok Computer", both shyly hinting at the master opus that was about to come next.
Today, Radiohead is my favorite band, and I would love to meet this guy again to thank him for that recommendation, twenty years ago, that I almost stupidly ignored.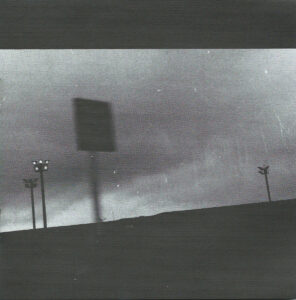 5. Godspeed You! Black Emperor – F#A# Infinity (1998)
While working at the university, I attended a music concert from local bands. I was there to listen to a band that played a mix of Beatles rock and King Crimson symphonic/jazz music because I wanted to join them. However, it was the opening act that called my attention. There were only three musicians, bass, drums, guitar. No singer. The drum kit only had a bass drum, a snare drum, and a cymbal. That was weird.
At the beginning, I could barely hear what they were playing. There were soft melodic sequences intertwining between the guitar and bass. The drum was playing very softly in minimalistic, hypnotic patterns. Without ever noticing, the music started to grow, change, until becoming a furious eruption of noise, then stopped and went into nothingness, and started again… 15 minutes had passed. I was captivated. That day, I decided I will not join that other band after all, I needed to explore that sounds I had just experienced. I asked someone from the audience and he suggested me to check the band Godspeed You! Black Emperor.
That's how I discovered their first album, F#A# Infinity. The cover shows a blurred photo in B&W. There are only three long "songs" in the record, and not much more information. You press play. After a couple of seconds of silence, background noises start to sound faintly in the background, and a grave, low-pitched voice sample recites a dark poem:
The car's on fire and there's no driver at the wheel
And the sewers are all muddied with a thousand lonely suicides
And a dark wind blows

Dead Flag Blues – Godspeed You! Black Emperor
Violins start playing an uneasy melody, then a guitar joins, and the sound starts to evolve. The music is instrumental, and the songs are more like sound collages expressing different musical ideas that develop, building a climax until they explode before receding again into silence.
This album showed me that music does not need to have lyrics, structure, or identifiable "songs". This album may not be for everybody, but deserves a listen from any serious challenging music lover.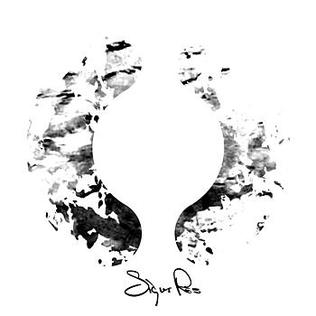 6. Sigur Ros – () (1999)
Have you ever cried while listening to music? I don't mean crying because your partner just left you and you chose an emotionally vulnerable moment to listen to Adele. I am talking about crying out of pure listening bliss, because the feelings emerging from the music are so overwhelmingly beautiful that you cannot control yourself. The first time that happened to me, I was listening to this album.
When I turned 30, I had a spiritual crisis. I wondered what I had achieved in my life. I was working in a grey cubicle, and I didn't really like my life. I needed a change. I bought a ticket to Iceland, rented a jeep, and toured around the island, sleeping in farms along the way, for a month. It was a transformative trip. Three years later, I quit my job and started my journey as a micropreneur and digital nomad, as you know.
Iceland changed me. And one of the defining moments of this change happened in a wooden house in the middle of the country that served as a coffee-bar. Sigur Ros where playing there. Their music, usually drowned in reverb and moving at the pace of the glaciers, was this time warmer and more down-to-earth, but still epic. Violins, guitars, drums, and the organ, all creating the sonic textures that made me cry again, like when I listened to () for the first time.
In a way, Sigur Ros was the bridge for me between complex, intellectual music, and simple, pure, spiritual music.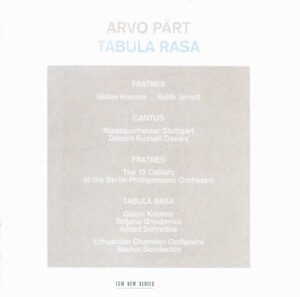 7. Arvo Pärt – Tabula Rasa (1977)
As my life became more and more stressful before I pulled the plug on my 9 to 5, I found myself searching for something different. I needed music that would satisfy my longing for peace and meaning.
That's how I discovered minimalism, and started exploring the music of Phillip Glass, Michael Nyman, Yann Tiersen, and others. One composer, however, turned my world upside-down. Arvo Pärt,
In the late 70's, after a spiritual crisis and a prolonged hiatus, the Estonian composer re-emerged with a new sound. Unlike his previous compositions, these were minimalist, simple pieces looking for spirituality and pureness. The style, best represented in works such as Fur Alina, or Spiegel im Spiegel, was initially called tintinnabuli.
I have discovered that it is enough when a single note is beautifully played. This one note, or a silent beat, or a moment of silence, comforts me.
Those words, and his music, changed me forever. As I adopted minimalism in other areas of my life, the music of Arvo Pärt became one of the strongest influences in my life, and in my own music. I listen to Tabula Rasa each time I need to disconnect from the world outside and find a moment of solace.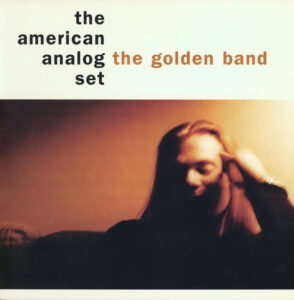 8. American Analog Set – The Golden Band (1999)
For a long time, I thought that the worlds of minimalist music and popular music were completely separated. Until I found The American Analog Set. Their sound could be described as "minimalist indie". Their early music is based on repetitive patters with a strong presence of vintage keyboards, and an overall indie vibe. But starting with The Golden Band, they developed a more polished sound, based on the same repetition and minimalist structures, but much more focused and satisfying.
One example is the brilliant drumming on this album. Unlike most rock or pop drummers out there, he does not try to "rock hard", beating the sticks as hard as he can to fill in every possible second of the recording. Instead, he uses the drum set as a tool to add texture to the music. There is a jazzy approach here, using soft beats and different counterpoints and rhythmic changes to give color and expression to the music.
What this band showed me is that good music, like business, is all about the details. Much like minimalism shows, you don't need a lot of elements to make something good. You just need to make sure the ones that are there are beautifully executed.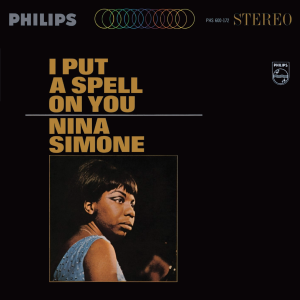 9. Nina Simone – I Put A Spell On You (1965)
Nina Simone, like Miles Davis, is one of those artists that, when you discover them, you wonder why it took you so long to get to know them. Leaving aside her troubled personal life, she was an absolute genius.
Labelled as "jazz" for lack of a better term, the music of Simone covers a wide range of musical styles, including soul, classical, jazz, R&B, gospel, pop, and even symphonic music.
I Put A Spell On You is perhaps one of her more accessible albums. It contains absolute gems such as the title track and Feeling Good, one of her most recognizable tunes, and my personal favorite.
The thing that sets Nina apart from other artists and makes this album so mind-blowing in my opinion is the passion. Unpolished, raw, almost violent passion at times. Few other artists have put together a record so soulful and so bare-bones as this one –Pink Moon by Nick Drake being one of the few others. When you listen to this music, you know she's there, authentic, unadulterated by sound engineering or software plugins. You can almost see her in front of you, banging on the keys while screaming words of pride, pain, and liberation.
In times when music has become a soulless product, not art, and every song is carefully edited, mixed, processed, and cleaned until the sound is aseptically perfect, one can't help but yearn for times when music had value on its own, as an expression of creativity, not as a mass consumption item.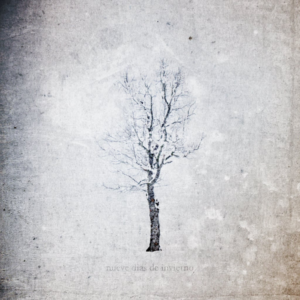 10. Bosques De Mi Mente – 9 Días De Invierno (2010)
Adding one of your own albums to a list of records that changed your life may seem pretentious, I know 😅. But it's true that this album had a profound impact on me.
In 2007, I left my post-rock group Myzar, and started to compose on an electronic piano I had bought some weeks earlier. I needed to express things that couldn't be expressed in the communal framework of a band. Three months later, I published my first album, Trenes De Juguete.
My four first albums were reflections of my musical influences. You can hear traces of Yann Tiersen, Phillip Glass, Michael Nyman, Arvo Pärt, and others. I would spent days composing, rehearsing, and recording every song. It was a laborious process and, somehow, didn't feel quite correct to me. The music would always sound too dull and lifeless later.
Then, on December 20, 2010, there was a huge snow storm in Madrid. It was beautiful. I thought it would be great to invite some of my friends to play together at home. Unfortunately, none of them could come, so I set up the mics, and I spent the next nine days playing improvised pieces and recording everything. Some days later, I selected the best pieces, added some tape recordings and found sounds, and published Nueve Días De Invierno (nine days of winter).
That album was the first one that I consider truly "me". It doesn't sound like anybody else. Every piece is unique, came to existence, and was recorded, directly in one take. That's who I really am on every note and every second of silence.
Since then, with few exceptions, my albums contained only improvised music, and I have created more improvised music alone or with friends. Music that will never be released, or listened by anybody else. And that's so powerful, because you learn that everything is ephemeral, and we need to enjoy every moment of our lives, the good and the bad ones. It's a very Buddhist concept too. Nothing is permanent, and getting attached to things can only lead to unhappiness, as the Stoics knew too.
Conclusion
I may be getting older 👴, but I feel like technology may be killing music, as Rachel's affirms. With the change from record-oriented to playlist-oriented music, we don't listen to albums as immutable artistic expressions anymore, and we rarely explore less commercial bands and genres. We just passively consume what we are offered. And that is so wrong. In an era when we have access to more varied music than ever, our musical landscape is getting narrower.
In this post, I shared with you ten albums that changed my life. I doubt that, if I had been born twenty years ago, I would have been able to discover such amazing music. Not definitely, if Spotify or Apple Music were my only musical sources.