Digital Nomad
Revolut Premium & Revolut Metal For Digital Nomads, Are They Worth The Price in 2022?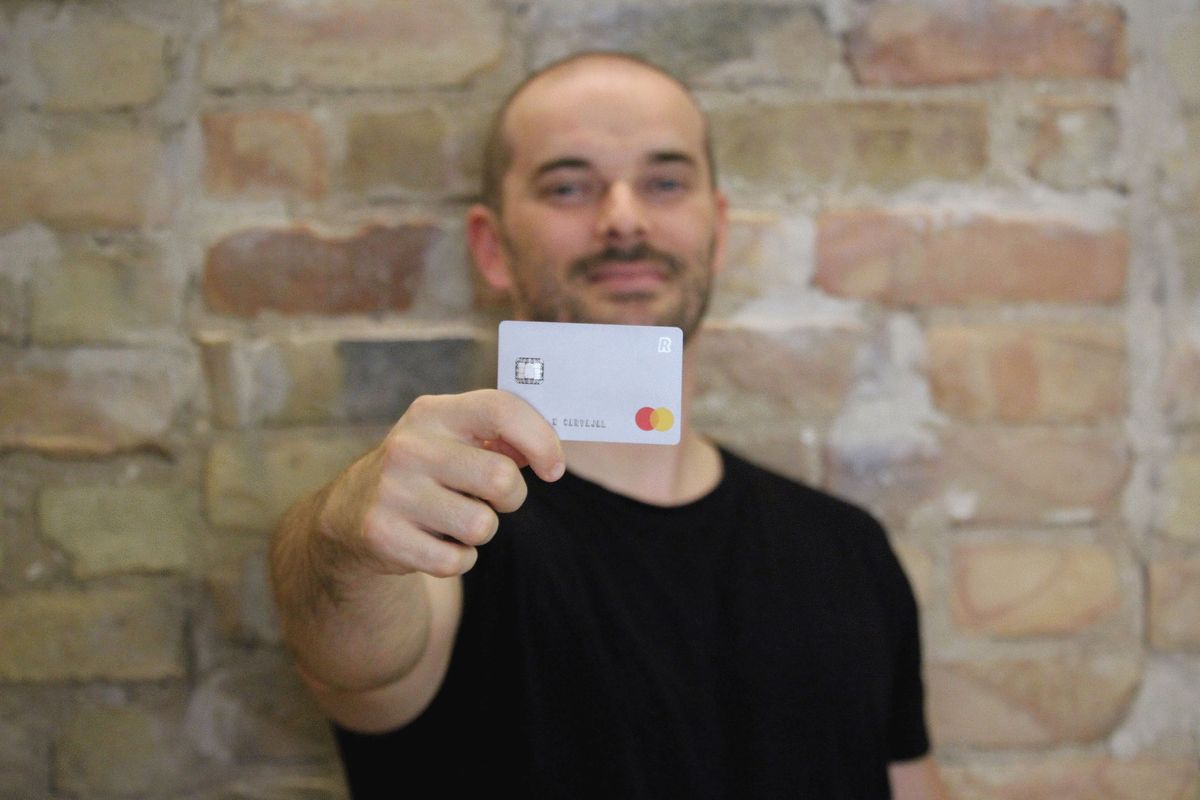 British fintech Revolut took the banking world by storm with their multicurrency, completely digital, mobile-only banking solution. I've been a Revolut Premium user for quite some time. In 2018, Revolut announced a new premium tier with access to a metal card. In this article, I discuss whether upgrading a paid plan makes sense, with an emphasis on digital nomads and frequent travellers.
The Future Of Banking
I talked about digital banking alternatives some time ago. Since then, a new fintech startup seems to appear every week offering similar services (multi-currency accounts, debit card). Competition is good for consumers, so the more the merrier!
In my opinion, the future of banking is digital. In a decade, I expect digital banking alternatives to offer all services available today through traditional banking only, such as mortgages, loans, pension funds, etc. At the same time, traditional banks will have to adapt or slowly disappear into oblivion.
But what about today?
Having a bank account in a traditional bank is becoming an anachronism for all of us in the digital age, but for digital nomads, it is a real nightmare. As soon as I moved out of Spain, and informed the Spanish Tax Office that I was no longer a resident there, I received a letter from my Spanish bank threatening to close my account unless I informed them of where I was going, and send them proof of residence and utility bills of my new location.
I had to close all those accounts simply because they were not ready to deal with a customer like me.
Closing your bank account while traveling? Good luck!
Closing my bank accounts was not easy at all though. Quite the contrary. It took me more than one year, the help of a lawyer and a power of attorney that basically grants him permission to ruin my life if I ever upset him to close my last bank account in Spain. To do that, I had to physically travel to Spain to visit the notary's office for the power of attorney.
The process was so full of ridiculous situations that everything looked like taken from a Sitcom. Only, it wasn't funny at all. I decided not to have another bank account in a traditional bank ever.
These institutions expect you to live and work in the same country you were born. Some of them expect you to go, for anything you may need from them, not just to one of their offices, but the same office where you opened your account.
If that happens to you while you are in Eastern Asia, traveling back to Western Europe just to fill in a form is an unjustifiable waste of time and money. But these problems are just the tip of the iceberg of the problem with traditional banks.
So let's talk about alternatives such as Revolut, and how they can make your life easier.
The Standard Revolut Service
Of all the digital banking solutions I have tried, the clear winner is Revolut.
Doing a quick comparison with the previous scenario, with Revolut, I can log in to my app securely with my fingerprint. I don't need coordinate cards or stuff like that. Every potentially dangerous operation needs, apart from my biometric identification, a confirmation from my own phone. If any of my cards gets stolen, I can freeze it right away. If I forget the PIN number of my card, I can remember it anytime by login into the app. Most importantly, if my phone gets stolen or lost, I can contact support and configure my Revolut account in another phone.
All these advantages are not just mere conveniences, they make a difference on a daily basis.
With Revolut, I have an account on every currency I need. From dollars to euros, from Bahts to Czech Korunas. If I travel to a new country, chances are, I can open an account in that currency in seconds, top it up with some money, and start spending in local currency. The same happens with Wise, the banking solution I use for my Estonian company.
Revolut multi-currency account is not limited to fiat currency, though. I have a Bitcoin account and I can exchange between fiat and cryptocurrency in a few taps. Unfortunately, you can't make crypto transfers to or from external accounts yet.
So what about the limitations?
On the free plan, you can only withdraw £200 from ATMs for free. In today's world, where carrying cash is becoming an oddity, that's enough. Revolut and most other fintech solutions don't issue credit cards. If you are used to buy on credit, though, I'd recommend you to stop doing that. Buy the stuff you can afford, and live below your means.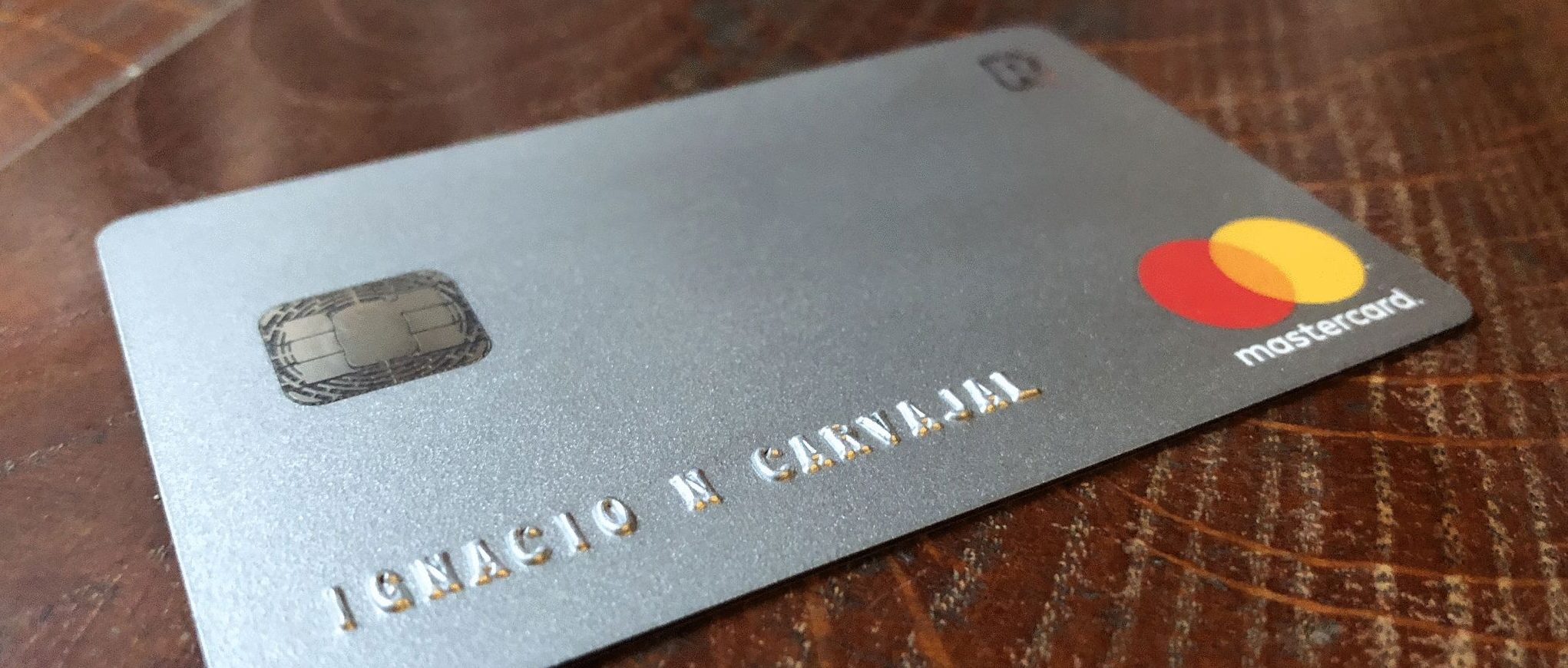 Revolut Premium And Revolut Metal
The standard Revolut plan is free. However, for £6.99/m, you can subscribe to the premium tier. I did that for a year, so I've been able to experience the differences between both plans.
What do you get with Revolut Premium?
Apart from a fancy card with a fancy, minimalist design, you double the amount of cash you can withdraw from ATMs for free. You also have free overseas travel insurance, delayed baggage and flight insurance, and exclusive priority 24/7 customer support. I will go into these features one by one later.
Revolut also has a Metal plan that gets you an even fancier debit card made of metal. You also get some extra advantages. First, the amount of money you can withdraw from ATMs every month is £600 instead of £400. You also get a concierge service. It offers you quality assistance for hotel reservations, flight bookings, exclusive events and more. This works by contacting support and asking them to book you a flight or to help you find a restaurant.
Last, but not least, you will enjoy a cashback service. It gives you up to 0.1% cashback in Europe and 1% outside of Europe in any of the supported fiat and crypto currencies.
The subscription price for this plan increases from £6.99/m to £12.99/m.
With all you get just with the standard tier, is it worth upgrading?
Let's find out.
How Does Revolut Premium Compare To The Free Tier?
After one year of using Revolut premium, was it worth paying the price, in my opinion? I will focus here on the benefits you get for your money especially for nomads and frequent travelers.
As I mentioned before, the fact that you can get £400 from ATMs is no big deal for me. I rarely need to get more than 80-100€ from an ATM per month.
You may be thinking that being a digital nomad, the medical insurance is a big plus, and a reason alone to subscribe to the premium tier. However, don't forget that this is travel insurance, not a global health insurance. As I explain in my previous article, this kind of insurance is not a good solution for digital nomads.
Why?
In short, you will only be covered for 40 days after you leave your "home country". If you are a real digital nomad, you probably don't even have a home country or, if you do, you don't travel there often. Additionally, you are only be covered for emergencies. Travel insurance won't cover all your medical needs and hence it's not a proper solution in the long run.
The delayed baggage insurance is nice, especially if you travel regularly, but again, it will only cover you in trips from and back to your "home country". It won't cover canceled flights, or delayed domestic flights either.
Disposable virtual cards are one of the most useful feature of Revolut premium. They used to be available only on the premium plans, but are available to the free tier too nowadays. I use them a lot. One perfect example is gym subscriptions, that apply all kind of tricks and techniques to charge you for more time than you are using their services.
What Does Revolut Metal Offer?
Recently, Revolut announced its new Metal subscription plan, alongside a cool metal card, complete with an Apple-like video and marketing campaign. While I watched the video, I was waiting for Johny Ive to suddenly appear saying something like "The new Revolut Metal card design is remarkably extraordinary, and now, unapologetically metallic"…
But apart from that sumptuous, lavish card, are there any real reasons for committing to £12.99 every month to enjoy its benefits?
As mentioned earlier, the increased ATM withdrawal limit does not really add anything valuable to me.
So what about the concierge service? To be honest, having universal access to the internet these days, and apps like SkyScanner, Booking, and Yelp, I don't really need to call Revolut support to ask for the best restaurant around or to book a last-minute trip. I can do it myself.
Now, regarding the cashback… it might seem like a big deal at first, but consider that you are spending around 13€ every month with Revolut Metal. That means that, in order to just recoup your investment, you will need to spend 1.300€ a month in, say, Asia, with your Revolut account. That's a lot of money to spend in Asia just to break even. However, if you travel around Europe, you will need to spend 10x that amount, concretely, 13.000€ a month!
Obviously, you are not going to become rich with Revolut Metal's cashback.
The Verdict
So the verdict? Well, after using Revolut premium for a whole year, I didn't renew my subscription. It's not worth it in my opinion. As I described before, the feature that got me more excited about, the medical insurance, is useless for digital nomads.
That's a big disappointment, and something Revolut should consider, as I believe digital nomads make up a large percentage of their market. The virtual, disposable cards are also another killing feature, but are available in the free plan nowadays.
I do not plan to upgrade to the Metal plan anytime soon. In my view, this product is for folks who want to feel exclusive by showing their metal cards when they pay for the latest iPhone as soon as it's available. You know the type. It does not really add anything to your life, especially if you are a digital nomad. So spend those 13€ a month in something more useful for you.
Some time ago, I contacted the Revolut staff, and White Horse (the company providing Revolut's health insurance) to ask them about the possibility of upgrading my policy, turning it into a yearly, global health insurance, for a premium. I was willing to pay for that service. Unfortunately, they were not very open-minded about that possibility.
Revolut found its initial niche in the nomad community. When I heard about this new Revolut Metal card, I wondered if they would return to their roots and offer a truly premium service for digital nomads. That will obviously include global health insurance policy. Unfortunately, that was not the case. Revolut has become mainstream, and its customer base is not just travelers anymore.
Conclusion
In this article, I share my experience with the Revolut Premium and Metal subscriptions and discuss if it is worth the price for digital nomads.
Unfortunately for us, perpetual travelers, the most exciting feature about the premium plan, the health insurance, is just a regular travel insurance, so not really useful when you no longer have a "home country". Similarly, the Metal tier adds a lot in terms of branding and hype, but little in terms of real benefits.
So long story short, my advice would be to stick with the standard plan.
Am I missing something? Do you want to share your opinion on Revolut Premium or Revolut Metal? Don't hesitate to let us know in the comments below!