Thanks to the e-Residency program, virtually anyone can open a European company in Estonia. When it comes to banking, there are two main options: opening a bank account with an e-Residents friendly bank such as LHV or opting for a digital alternative. In this post, I want to describe some digital business banking alternatives for e-Residents owning a company in Estonia.
Here, it's important to emphasize that this article discusses banking alternatives for your business, not for your personal finances. For the latter, I wrote an article called The Digital Banking Revolution And What It Means For Digital Nomads.
Update: This post was updated to remove Holvi as a solution for e-Resident companies because the Finnish fintech doesn't accept them anymore.
Why Opting For A Traditional Business Banking Solution?
I currently have a bank account with LHV. LHV is an Estonian bank with physical offices like any other traditional bank. However, it is one of the most e-Resident friendly banks in Estonia, and actually, allows you to open an account without being a -physical- resident in Estonia.
Compared to other banks around the world, that's a big advantage. If you intend to open a company in the UK, Ireland, or most other places, you will probably need some proof of residence for your application to be accepted.
Nonetheless, it requires you to visit Estonia at least once to meet with an LHV representative. That is due to the KYC -Know Your Customer- directive, that exists to comply with anti-money laundering regulations. In short, they need to meet you face to face to make sure your business is legit and your activities are not illegal.
Edit: Additionally, in September 2018, LHV announced that they will be charging a fee of 20€/m to non-resident company bank accounts and 10€/m to non-resident e-Residents personal accounts. This is certainly a big disappointment and a step back for the e-Residency program.
I opened my account with them for two main reasons.
First and foremost, because I was living in Riga at the time. That meant that I could get to Tallinn by bus in a couple of hours for a negligible cost. Thus, the trip expenses or distance were no real impediments for me.
Secondly, because I initially thought that having a bank account with a traditional bank may have some advantages, like the ability to ask for a loan or being covered by the EDIS (European Deposit Insurance Scheme). LHV had no fee for non-resident e-Residents back then.
All things considered, probably today an account in LHV is not a very alluring option for e-Residents, especially compared to other solutions.
Why Opting For A Digital Business Banking Solution Instead?
If traveling to Estonia is not an option for you, or you find LHV's 20€/m fee a robbery, you may consider opting for a digital business banking solution. Or maybe you want to have several accounts for your business.
One of the most common prejudices against such alternatives is the preconception that they are not "real bank accounts" or are not on a "real bank".
Where is my money? What if they go out of business?
While Revolut, Transferwise or Payoneer may not have the authority of, say, Bank of America, Santander of ING, it's unlikely that they will suddenly disappear. Millions of people use them nowadays.
I use them too, both for my business and my personal finances. In fact, Apart from my LHV business account, I have switched to digital banking exclusively.
If you are a big company, generating hundreds of thousands or even millions in revenue every year, and are worried about not being covered by the EDIS, you can probably spend some days and money to pay a visit to LHV's headquarters.
However, if you are a digital nomad, freelancer, or solopreneur, most possibly you are perfectly fine with this kind of bank accounts.
They cover all your everyday business operation needs: send transfers and pay for services, receive money and recurrent payments from your customers… Also, you will have an IBAN number and a Swift/BIC code that's virtually indistinguishable from the one of a traditional bank in most cases.
Digital Business Banking Alternatives For e-Residents
These are some of the most well-known digital banking alternatives for e-Residents' businesses.

Transferwise
Transferwise started as a way to solve the main problem of international transfers: high fees. They found a clever way of reducing them. Soon, many digital nomads started using their services as an alternative way of paying or being paid online.
Back then, their borderless account didn't exist. They didn't provide you with an IBAN or a debit card. You used Transferwise to send money from account A in country X to account B in country Y. After proper digital banking solutions such as Revolut appeared, it took them some time to catch up. But they finally did with the borderless account.
Today, Transferwise's borderless account allows you to open a multi-currency account with them. You can activate one account for every currency they support. For example, let's say you are a European entrepreneur and receive payments from customers in Europe, but you've also got some customers from the States.
Then, you can open a EURO and a US DOLLAR account. You will have two separate bank account numbers tied to your virtual Transferwise account. To charge your customers for your services, you will share your EURO IBAN with your European customers, and the US bank account number with your North-American customers.
This setup covers the needs of most SME. The simple, easy to use the web interface of Transferwise is also a selling point, alongside their low cross-border conversion fees.
Problems With Transferwise And Estonian e-Residents
Transferwise didn't accept businesses with virtual offices in the past. They required your company to have a real office in Estonia, and provide utility bills to prove it. That was a deal-breaker for most e-Resident companies.
Nowadays, they allow companies with virtual offices, but the verification process is still tedious. They ask you for a utility bill for your company. Then you inform them you are an e-Resident and digital nomad with a virtual office. Then they ask you to provide an effective business address and a proof of that address.
Hopefully, you can at least provide them with a rental contract of the place you are living in.
This is a step ahead, but it's still a far cry from understanding digital nomads. We travel without fixed abode. Most of us don't even pay utility bills. Ironically, this borderless account from an Estonian startup is all about borders. Some of us are not tied to a specific place anymore. We don't work in the city where we live. We work online. The internet is our effective place of business. I hope in the future, these companies will acknowledge this reality.
In the meantime, if you can sign a rental contract with your current landlord, that should be enough for them. It's kind of a hack, but works.
If you also have a personal account with Transferwise, when you pay the share capital contribution of your company, they will give you a digitally signed statement of the payment. This is important because, after paying it, you need to submit a request to Estonian authorities to include this information in the registry.
If your bank can't give you such a statement digitally signed, you will need a sworn translator or notary. Transferwise and most Estonian traditional banks make this process easier.
Some banking solutions allow you to grant other people permission to see your bank statements and prepare payments for you. This allows a service provider, or your accountant, to see your bank movements to do the invoice reconciliation and set up your monthly tax payments. All you need to do is review and accept them.
Transferwise is not one of them. They don't allow this functionality. Fortunately, they have a good API in place. An API is a piece of software that allows others to connect and access their services. This requires you to hire a programmer or use a software plugin. The API of Transferwise is flawless and you can automate a lot of these operations with it.

Revolut Business
Revolut has disrupted the banking industry. They were one of the very first fintech startups to offer virtual bank accounts on multiple currencies.
Their greatest triumph, however, was making the banking experience a pleasure for the users, from opening the virtual accounts to operating with your funds. Their App is super easy to use, and they have managed to come up with a KYC that's so smooth it's almost enjoyable.
After a successful start with their personal finances offering, they decided to expand their market and launched Revolut Business. This account basically works exactly like the personal branch but applied to your business. You get the multicurrency account and a debit (prepaid) Mastercard.
They require you to have a "physical presence" in the European Economic Area, but as far as I know, using a virtual address provider is OK. They are actually very open minded and e-Residents friendly.
Revolut for Business is currently available for companies registered and with a physical presence within the European Economic Area (EEA) and Switzerland.
They have a system in place to grant permissions to your accountant for accessing your bank statements or preparing your tax payments. They also have an API to automate such tasks.
Overall, Revolut Business is a great digital banking alternative for your business. They have a multi-currency account like Transferwise, paired with a second to none application. Its main disadvantage is the price tag (you get what you pay for, right?). The cheapest tier of Revolut business is 25€/month.

LeuPay
LeuPay was one of the last contestants to join the digital banking arena for the e-Residency market. They offer a multi-user, multi-currency account. The currencies currently supported are Euros, US dollars, British pounds, Swiss francs, Romanian leu, Croatian Kuna, Japanese yen, Bulgarian lev, Polish zloty and Czech crowns.
One of the nicest things about LeuPay is that they offer you twin VISA cards for free, without monthly fees. Most importantly, you can issue them in different currencies (like EUR and US dollars). That's great for digital nomads and frequent travelers.
While they offer their personal and business banking services regardless of citizenship, like in the case of Revolut Business, there's an important limitation: you must be resident in one of 60 supported countries. Not surprisingly, all European countries are included, while India or most South American countries are not.
Again, banking solutions fall short to serve the e-Residency community. I am lucky to be European, but still, the possibilities of this amazing project are hampered by the banking and payment solutions available.
In my opinion, what the e-Residency community needs is not another fintech company providing banking services to easy European businesses (such as freelancers or online shops). We need someone who can fill the gaps, such as banking for South American and Asian countries, Estonian banking alternatives for crypto companies, etc.
While there's no monthly fee (contrarily to services such as Revolut Business), their fees are quite high. So high, in fact, that just with a small business, you'll probably end up paying a lot more than with Revolut Business.
As an example, outgoing SEPA bank transfers have a fee of 3.0€. That means that as soon as you have 10 outgoing transfers in Europe, you will pay 30€ with LeuPay, that's more than the 25€ you will pay with Revolut (if your revenue is less than £100K/y). USD transfers get a lot worse.
Hence, my suggestion is thoughtfully checking LeuPay's fees before signing up.

Payoneer
Payoneer was also one of the last service providers to join the e-Residency banking market. Their solution offers a multi-currency account also, but no debit cards.
Their fees are quite high. Unless you are transferring money between Payoneer accounts/users, there is a cost for everything, from withdrawing money to a bank account to receiving a payment from your customer.
While they accept Estonian companies, again, the owners should reside in a list of "safe" countries (mostly Europe, US, Canada, Australia…). This defeats the whole purpose of the e-Residency program.
The most interesting aspect of Payoneer is that they allow payments to and from countries that most other solutions don't. This includes Latin America, and some Asian countries that are not permitted by Revolut or Transferwise. If you need to access these markets, or have employees, clients or providers in these countries, it may be a good solution. Otherwise, Revolut Business or Transferwise may be better options, as Payoneerdoes not offer debit cards, and its fees are quite high.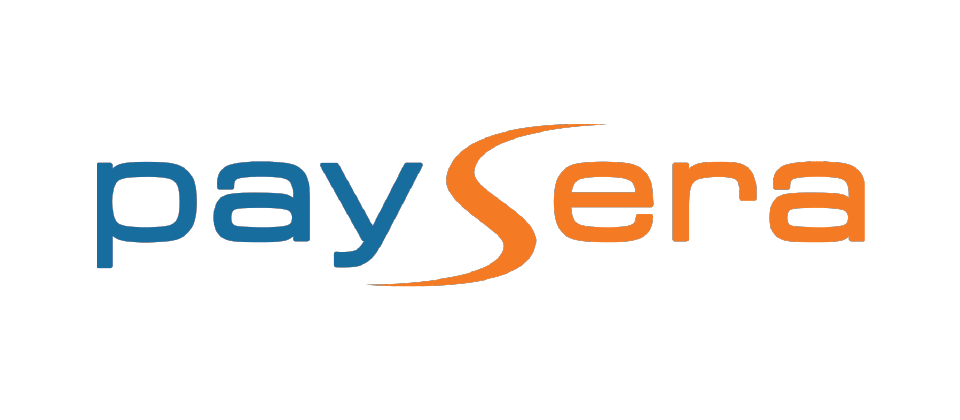 Paysera
Paysera is another digital bank that started onboarding e-Resident companies. The fintech is more focused on offering mechanisms to transfer money and being paid than on being a proper banking solution.
However, they are very flexible in terms of the type of businesses they accept and the location of the members of these companies. So it may be a good solution for you if better-known solutions such as Transferwise or Revolut Business reject your application.
The Verdict
Should you go for a traditional bank account or a digital one? Payoneer, Transferwise, or Revolut Business? The short answer is: it depends.
There's no silver bullet or "one size fits all" when it comes to choosing the right banking solution for your business. Every business has different needs.
If you have a standard, uncomplicated business, like marketing services, online courses, or a task management SaaS, try a digital banking solution. Unless you have specific needs that can't be fulfilled by them, it's the easiest way of getting started.
Some business models, such as gambling or dating apps, won't be accepted by any of the fintech companies I mentioned above. Other times, straightforward activities like affiliate marketing may not be accepted by online banks either.
If your company falls into one of those "special" categories or gets rejected right away, you should consider more flexible solutions such as Paysera, or even a traditional bank.
Otherwise, give Transferwise a try. They offer a multi-currency account, no monthly fees, and a proper debit card. Their API will make your business provider happy. In my opinion, they are the best banking solution right now for your business.
If you are willing to pay a little more, Revolut Business offers the best app, hands down, and the easiest and fastest verification process.
With all this information, you should have a pretty good overview of the available options for your company. Now it's time to roll up your sleeves and apply for a bank account. The verification process will take some time, so make sure to start this process as soon as your company is registered.
Conclusion
In this article, I compare some digital business banking alternatives for e-Residents owning a company in Estonia. As you may know, choosing a good banking solution for your business is not a trivial matter. Especially if you are an e-Resident owning a company in Estonia, you may want to choose the best option available… And avoid awkward surprises later.
Don't hesitate to share your thoughts with us in the comments section below.