The Daily Stoic for April 13th: "Less Is More".
"Don't act grudgingly, selfishly, without due diligence, or to be a contrarian. Also, don't overdress your thought in fine language. Don't be a person of too many words and too many deeds. . . . Be cheerful, not wanting outside help or the relief others might bring. A person needs to stand on their own, not be propped up."
—MARCUS AURELIUS, MEDITATIONS, 3.5
If I had to summarize my philosophy of life in three words, they would be "Less Is More". For years, I've been applying this way of thinking to my life.
How Minimalism Grew On Me
Let me cut a long story short.
For me, it all started with music. Believe it or not, when I was a teenager, I used to listen to heavy metal and hard rock music while studying. It allowed me to silence the distracting sounds of the TV from the hall of our small home.
However, as I grew older, I started to move away from loud, busy music, and progressively into slower, calmer and more meditative music.
Eventually, I discovered minimalism, Arvo Pärt, Phillip Glass, Michael Nyman, Sigur Ros, Stars of the Lid, Olafur Arnalds… As a musician and composer myself, I embarked in my own personal minimalist adventure with "Bosques de mi Mente".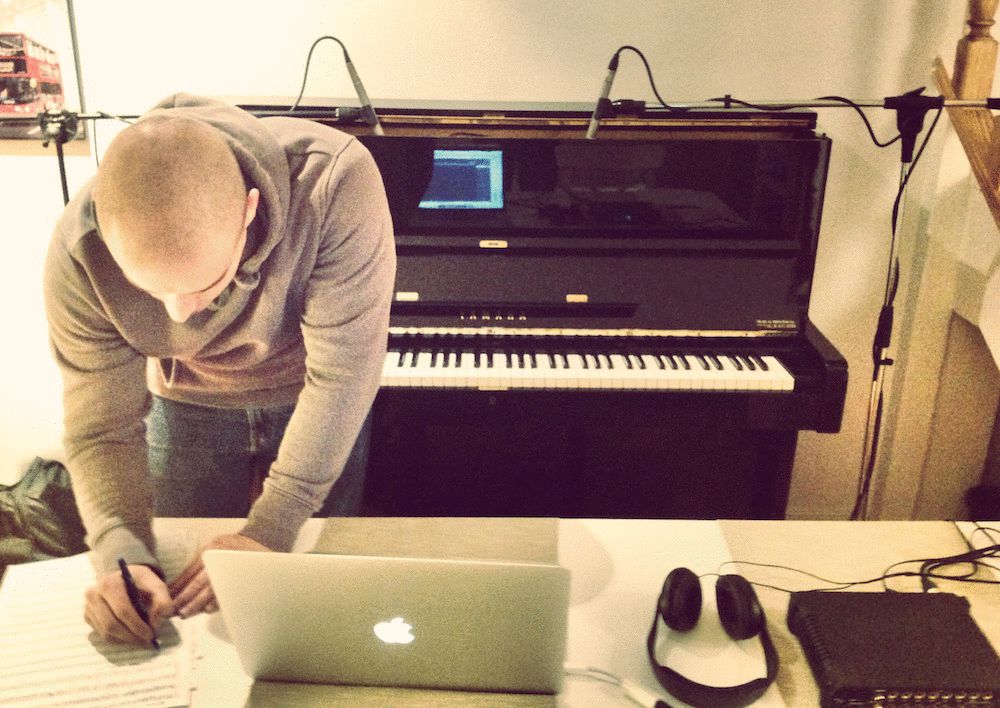 As the years went by, other pieces of the minimalist philosophy started to fall into place: minimalist films and literature, architecture, Bauhaus…
Eventually, the "Less Is More" movement trascended the boundaries of art. I decided that it was time to part ways with my busy life and take a different path. I quit my job, becoming a freelancer at first, and finally a solopreneur.
The last piece of the puzzle came when my partner and I decided to become digital nomads. We left our house behind, sold the stuff we'd been accumulating for years, packed up our stuff in a suitcase, and moved to a different country. We founded our companies in Estonia to be able to manage them hassle free as we traveled the world.
I think that's the ultimate minimalist achievement. Living only with what you can carry with you.
What The "Less Is More" Philosophy Has Added To My Life
To tell you what minimalism has brought to my life, I should start by stating the things it's taken away. To begin with, all the clutter in your life. I have talked before about what it means to live with less physical stuff:
I travel the world with what I carry in my suitcase. So I live the laptop life. Everything I need to work is in my bag. I live in a beautiful apartment and I don't even need to worry about paying the utility bills.
The problem, in my opinion, is not the belongings we pile up during the years. It's how they impose burdens -psychological, emotional, etc- on us.
Apart from the pure physical accumulation of stuff, there are other contexts where the Less Is More maxim can simplify your life. Keeping things simple is useful too at work, in our business, or in life in general.
When you start connecting those dots together, you realize that it's all part of a bigger way of understanding life. Living with less woes, less staff to worry about, less self-imposed burdens and projects… Just the stuff that makes you happy and the things you strictly need.
Conclusion
For quite some time now, "Less Is More" is my personal motto. I try to apply it to everything in my life: from music and art to business and life. Nowadays, I live as a digital nomad, with the stuff that fits my suitcase. I decluttered my life, and I try to do a conscious effort to live a simpler life every day. In my opinion, that's the best way to live a calmer, happier life.
So as for today's Daily Stoic… yes, you nailed it.