We plan on staying in Riga at least until this fall but, after that, we are considering two options for our next location: Budapest or Chiang Mai. Being two very different cities, we decided to visit both to make up our minds before the final decision. In this article, I want to share my impressions on how is life in Budapest for digital nomads.
Different people have different metrics when evaluating how good -or not- a place is.
For context, I live and work as a full-time digital nomad with my partner. We are in our late 30's/early 40's, need to work almost daily, and have a medium. We hate Starbucks and fast-food chains and prefer local restaurants and cafes instead.
As a result, we value living in a comfortable, hassle-free house, in a somewhat tranquil and culturally interesting neighborhood, with access to co-working spaces or good Wi-fi connections, and a low cost of living.
We are less interested in nightlife, and not being rich teenagers, cannot afford to spend our time going through every single beach of the country, looking for the perfect wave. 😉
Are we on the same page? Good! Let's start.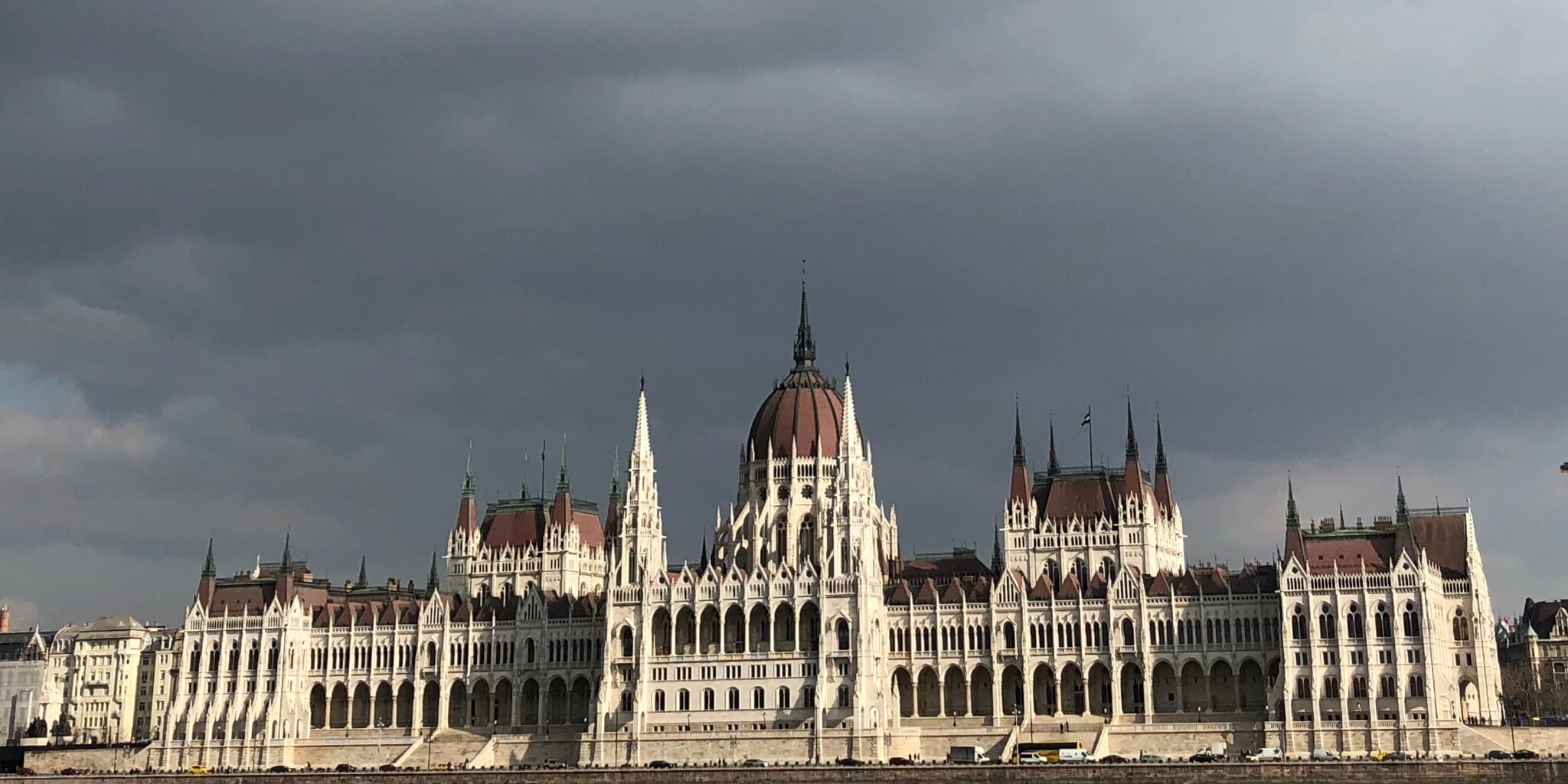 The City
Budapest is simply an amazing, jaw-dropping city. If forced to describe it with adjectives, monumental and astounding will be the first two off the top of my head.
Having visited all major Italian cities (Rome, Florence, Pisa, Milan, Venice…), I have to say Budapest is probably more beautiful than any of them. Yes, Rome is full of incredible things to see, but it misses the grandeur and majesty of Budapest's Parlament or the Buda Castle.
As you may know, Budapest is the historical union of three cities: Buda, Óbuda, and Pest. I would go as far as to say it's composed of a dozen different cities.
The city is divided into different districts. In my opinion, every district has its own character.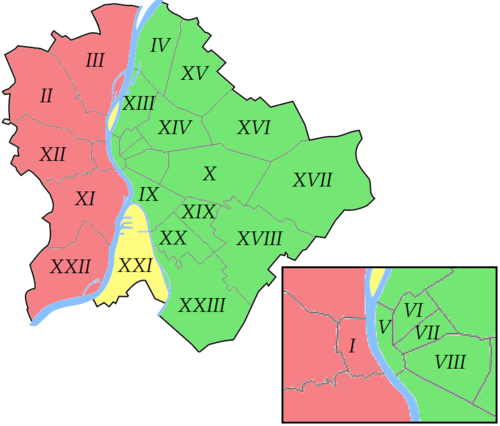 The old city of Buda covers districts I and II, Óbuda district III, and Pest districts V to X. Most of the interesting stuff to see -from a touristic point of view, anyway- is located in the old center of Buda (district I) and Pest (districts V to VIII).
Curiously enough, while being completely different, the city reminded us a lot to Madrid, at least the center of Madrid. The mid-European architecture, the light, the weather, it was very similar.
Budapest has an endless array of wonders to visit. The Buda Castle, Hungarian National Gallery, the National Theather, the Parlament, Fisherman's Bastion, its Funicular… there are too many to name them all here, and I plan on devoting a whole article on things to see in Budapest.

Tourism And Gentrification
However, the main blessing of Budapest, its astounding architectural beauty, is also its main curse. Tourism gentrification has clearly taken over Budapest. It's absolutely overcrowded with tourists.
We were in the city in January-February and, as you can see, early in the mornings, it was already packed with people. I can't imagine how overcrowded it can get in July, August or during the holidays.
Most of the people you see around in the city center are tourists. Now, that may be OK if you are just visiting, but if you are a digital nomad who wants to live in Budapest as a local, it's a real nuisance.
This is one of the reasons why we try to visit a city before deciding if it's the right place to live for some months. Definitely, this is a negative point for Budapest.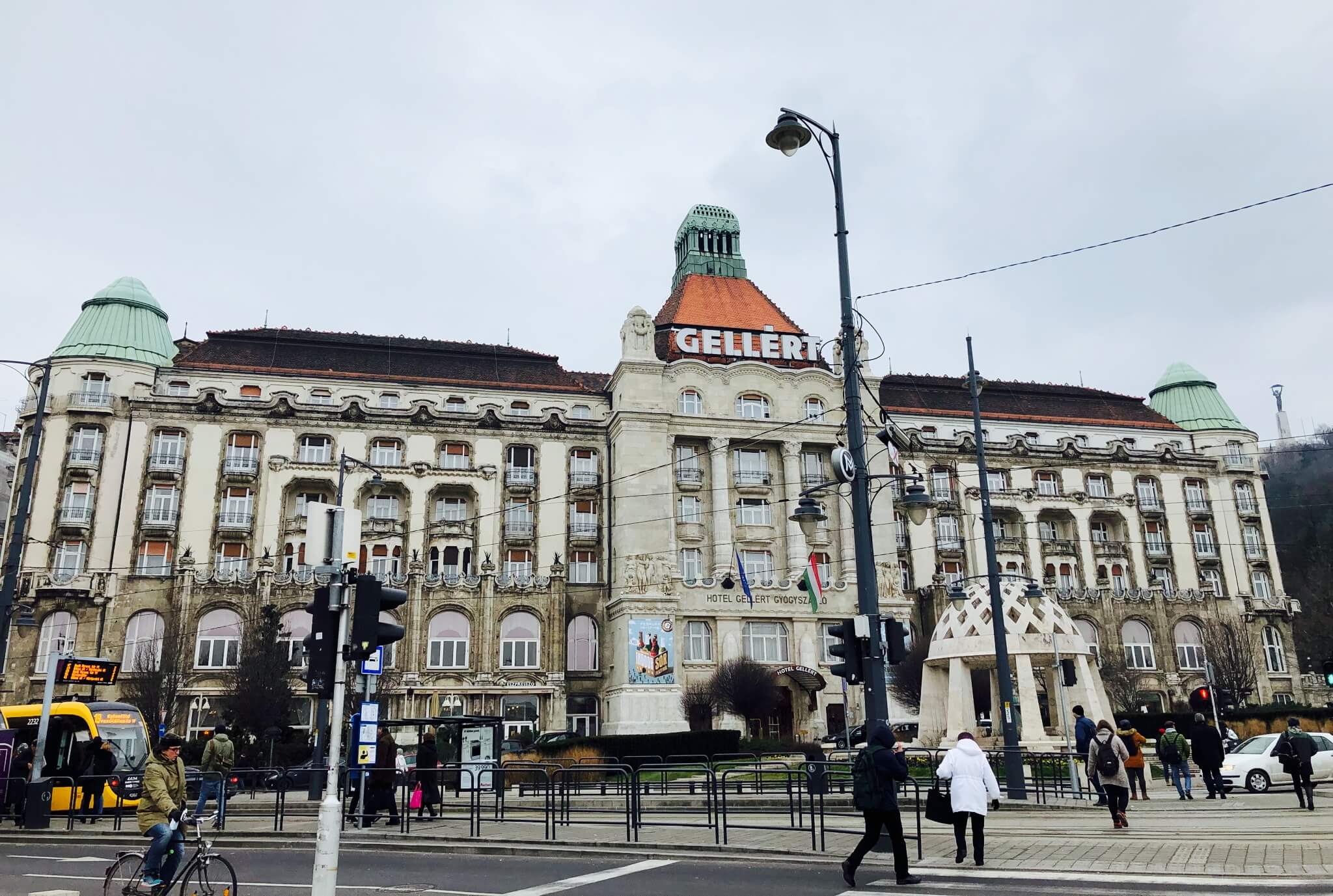 As an example, one of the main attractions of Budapest is its spas. Thus, we decided to try one of them, the Gellért spa. It was a Tuesday afternoon, so we weren't really expecting a lot of people.
However, the place was crowded beyond any ridiculous expectation. Hordes of people cluttering the pools, children running and yelling, teenagers uploading photos to Instagram instead of enjoying the experience… there was even a couple with a selfie-stick following us around…
It was the anti-relax experience. We paid almost 40€ for enduring that until we finally gave up. Avoid the most touristic places, like the Gellért spa, at all costs.
Cost Of Living
Obviously, this huge affluence of tourists means that prices are also affected. I have frequently seen Budapest described as a "budget city for digital nomads". While it can get pretty affordable if you invest some time in it, I won't go as far as to call it a "budget location".
Let me elaborate on that.
Although it's a European country, Hungary has not adopted the Euro yet. Thus, all prices are in Forit, one Euro being roughly 300 Ft.
The City Center
First and foremost, unless you get away from the city center, you will struggle to have lunch or dinner for less than 10-15€ at any restaurant, unless you are Ok with a salad and a small bottle of still water.
After an extensive search, we were able to find an "affordable" centric restaurant, with the prices depicted above. That was probably the cheapest place by far. Note the 10% mandatory service fee. Add a drink to the main course, and that's easily above 10€.
Obviously then, restaurants from the city center are out of the discussion. In Madrid, you have a daily menu of most centric restaurants, including starter, main course, drink and dessert for 10€ or less.
Outside The City Center
You need to get away from the city center to find more affordable prices.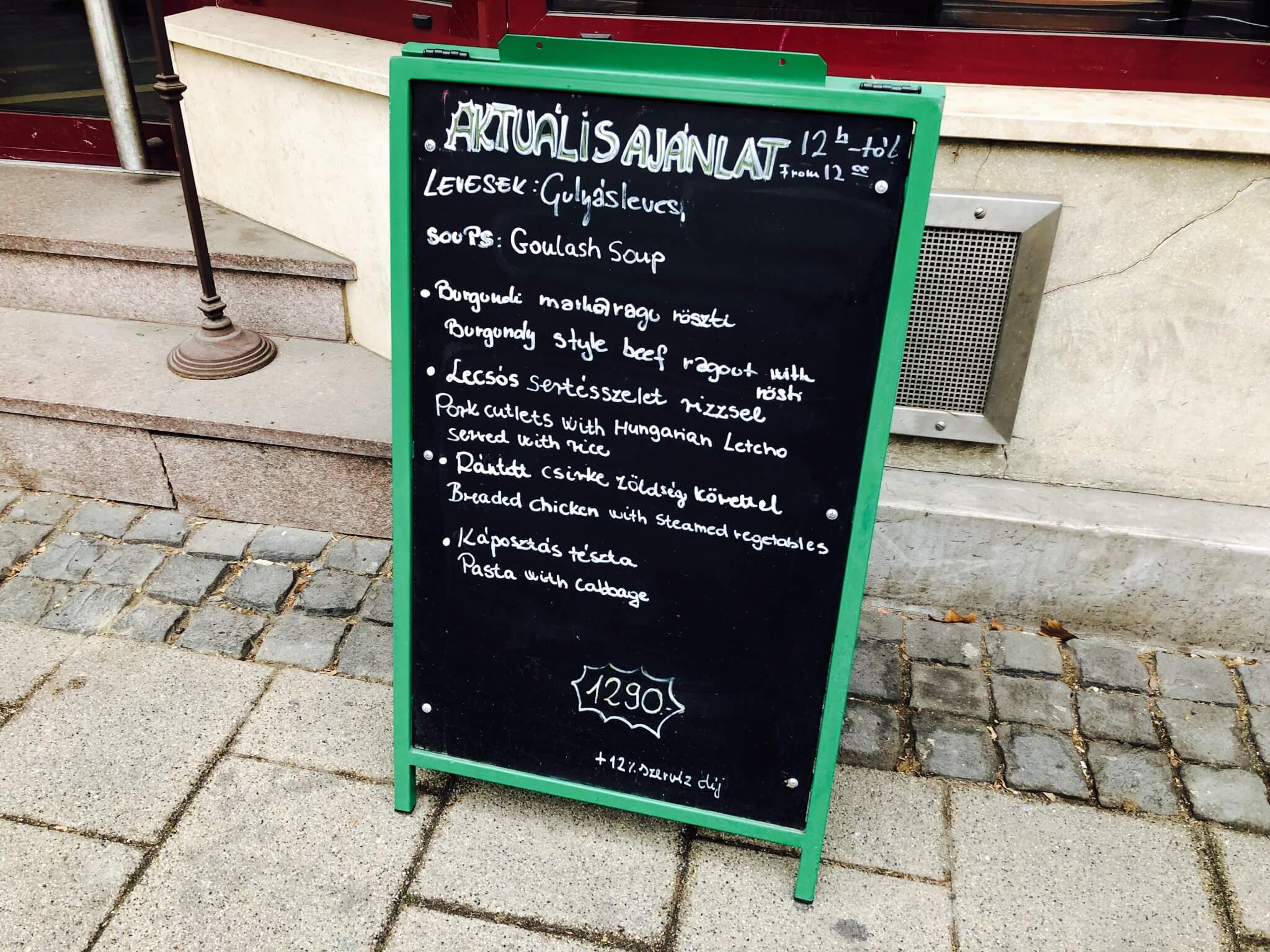 In the image above, you can see an example of a local restaurant with a daily menu. Including a drink, plus the mandatory service fee, it's around 6 €. Most places with daily menu are around that amount.
Hence, while not being a bargain -like, say, Pad Thai at Surin Beach for 1,5 €, or a buffet in Riga for 3 €-, it's relatively affordable for your daily lunch break.
I've always thought that a latte is a good way to estimate the cost of living in a city. In the case of Budapest, they are around 2-2,4 € average. Again, quite affordable.
Prices at groceries are similar to Madrid or most European countries. Not especially cheap or expensive.
So all in all, I won't call Budapest a "budget location" for digital nomads. Yes, it's not that much expensive, especially when compared to Madrid, London or Amsterdam. Still, there are more affordable European capitals.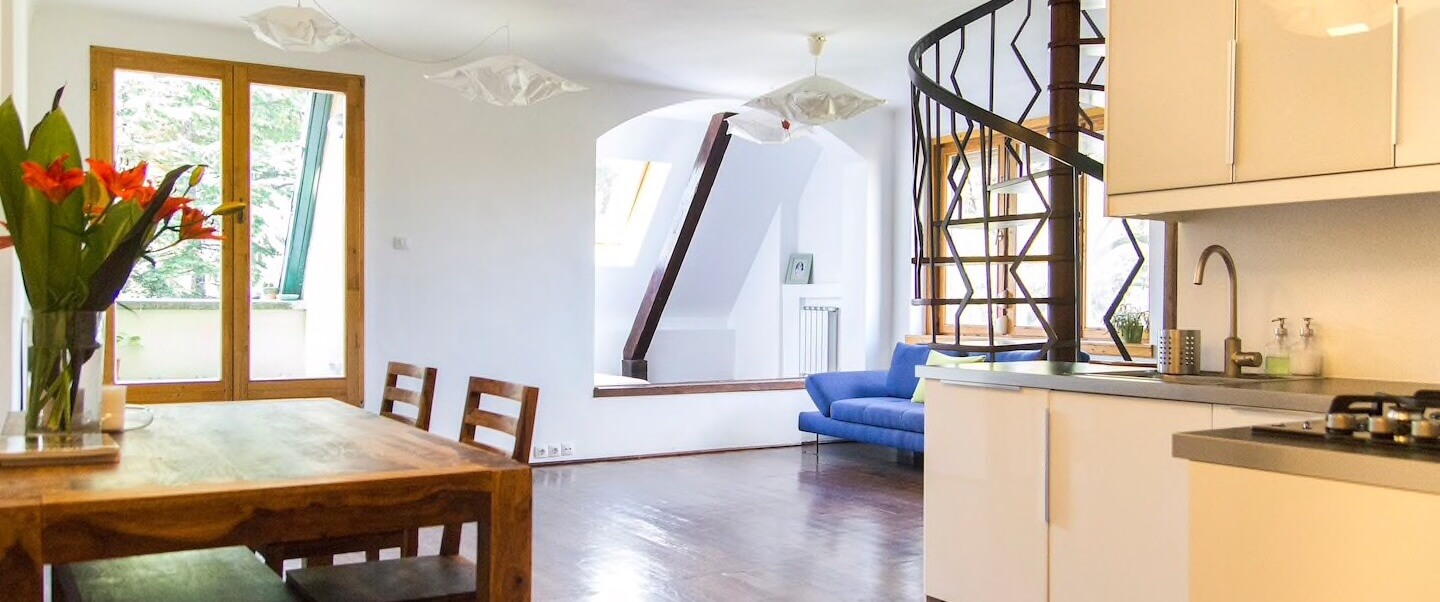 Accommodation
Probably the most important factor for staying in a city is the apartment.
Being such a touristic place, Budapest has plenty of AirBnB flats available. Most of them, while not especially cheap, are renovated and in good condition.
Different people look for very different things when searching for a place to stay. Obviously, if you are going to spend six months in an apartment, the requisites are more strict than if you are just visiting the city as a tourist.
In our case, we look for flats in good state (preferably recently renovated), with good heating/air conditioning, kitchen and bathroom in mint condition, a desk or place to work, and good internet connection.
In Budapest, we have managed to locate suitable places for us for around 900-1200 €/month. Obviously, if you are on a budget, or are less picky, there are older but still habitable apartments for around 600 €/month.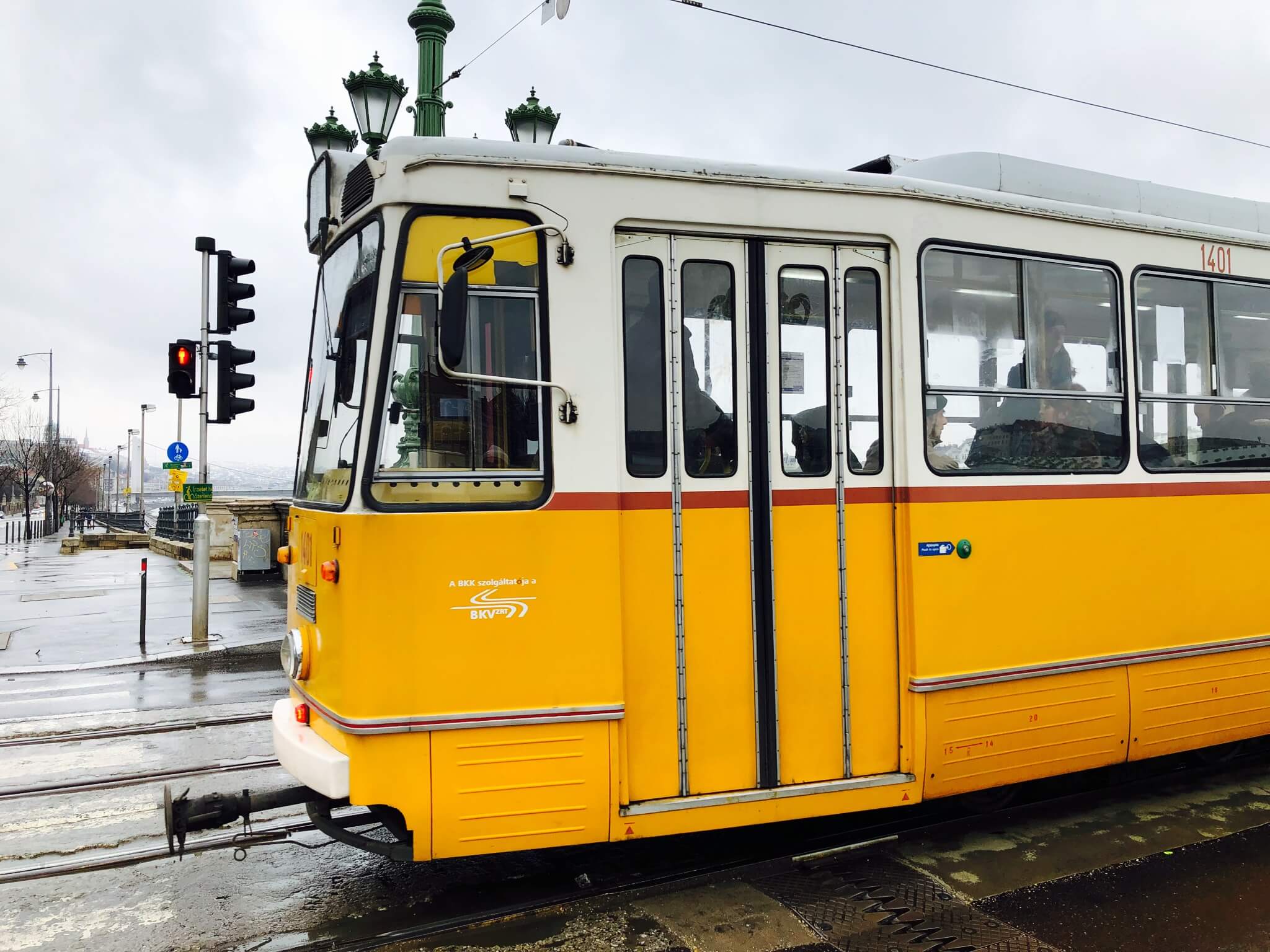 Public Transportation
We love going everywhere afoot. While Budapest is a great, comfortable city for walking, it's huge.
Fortunately, there's a wide offer of public transport, including the underground, buses and the beautiful, vintage trams.
I find the prices quite affordable when compared to more expensive cities like Madrid or London. A single ticket is 350 Ft. if purchased in advance or 450 on location (1-1,5€), and only covers one tram or metro line, no transfers. You can buy a one-transfer ticket for around 530 Ft. (1,8€). A monthly ticket, valid for metro lines, trams and even some riverboats, is around 27€ only.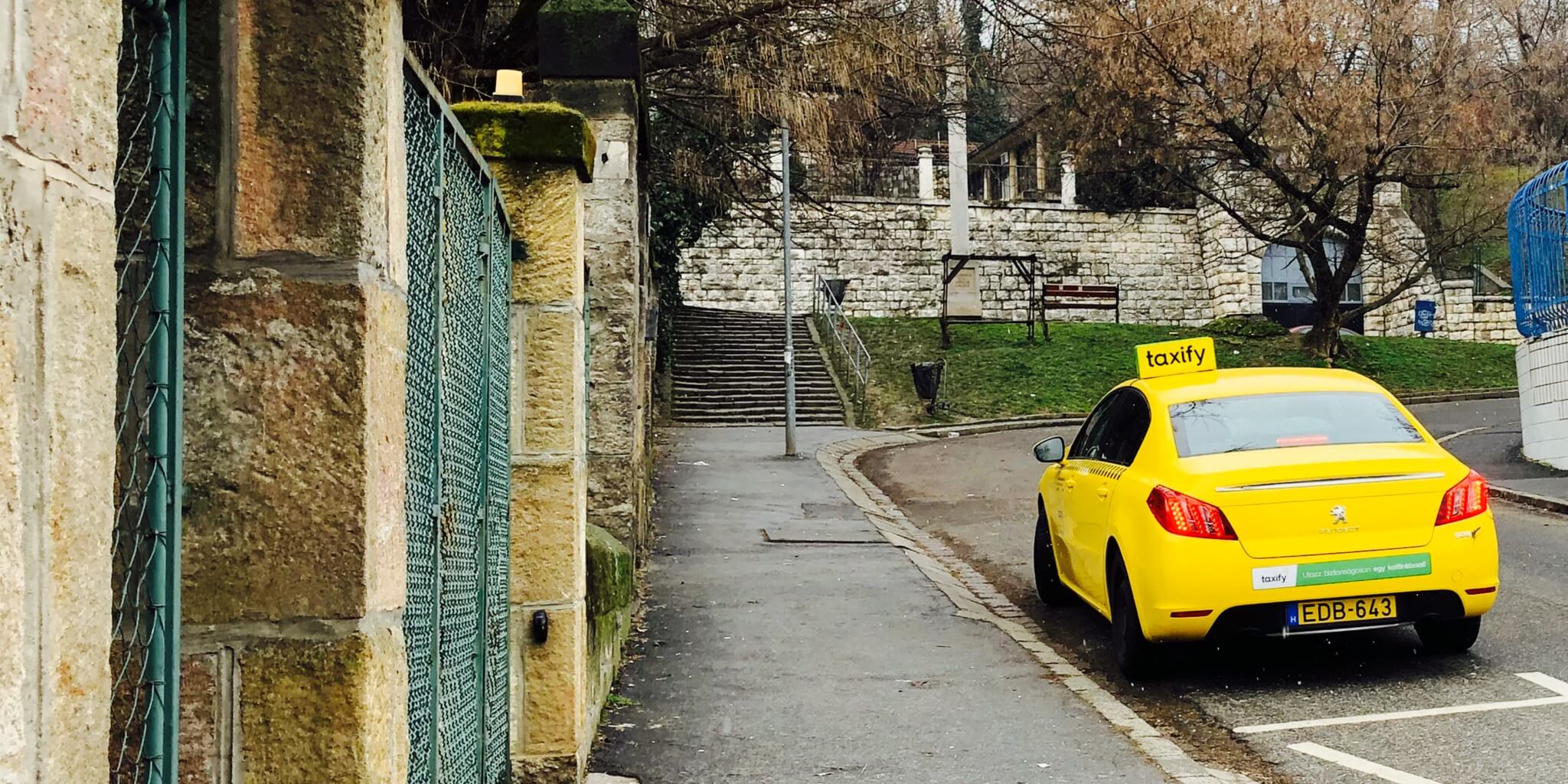 Avoid the official yellow taxis at all costs. They are very expensive. Fortunately, Uber and Taxify are available in the city, so if you really need to get a cab, that's your best choice.
Just take into account that they are not that cheap. Taxify fares at the city are probably double than those in Riga or Tallinn.
People
When asking some of my Spanish friends about Budapest, they all agreed that people here are rude or unkind. After just some days at the city, you realize that's not true at all.
In my opinion, the weather is inextricably linked to the character of people. The more you go south, the more open and friendly people seem to be. Conversely, the more you go north, the colder and more reserved people are.
Of course, that's a generalization and, as such, subject to error. However, I find it perfectly valid in this case. People in Budapest are really friendly and nice. Not as open and sociable as Spaniards, but definitely a lot more friendly than Latvians, Russians or Icelanders.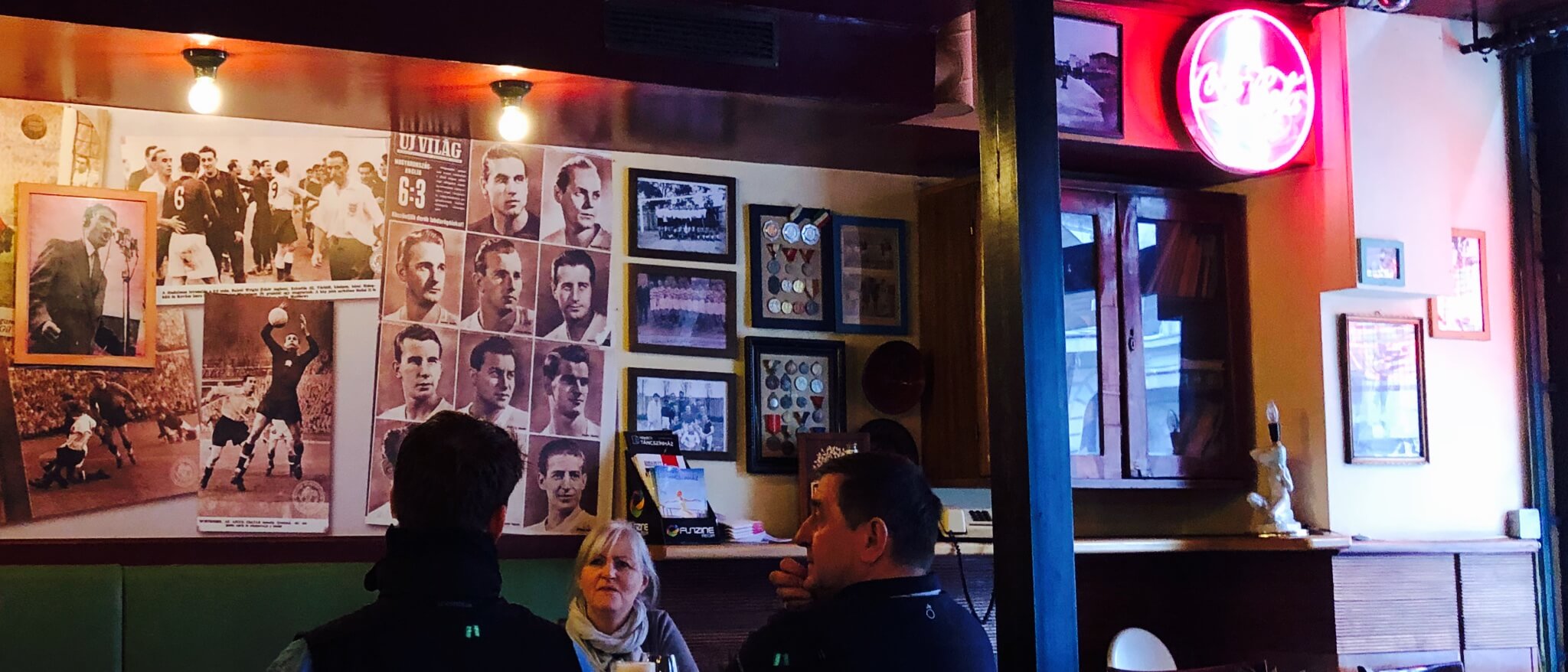 Urban Life: Restaurants, Bars, Things To Do
Budapest is a vibrant city, with lots of things to do.
Apart from the touristic attractions, there's a great entertainment scene, plenty of bars and restaurants.
Concretely, district VII is famous for its nightlife. In my view, it's similar to hipster areas like Malasaña in Madrid or Kreuzberg in Berlin.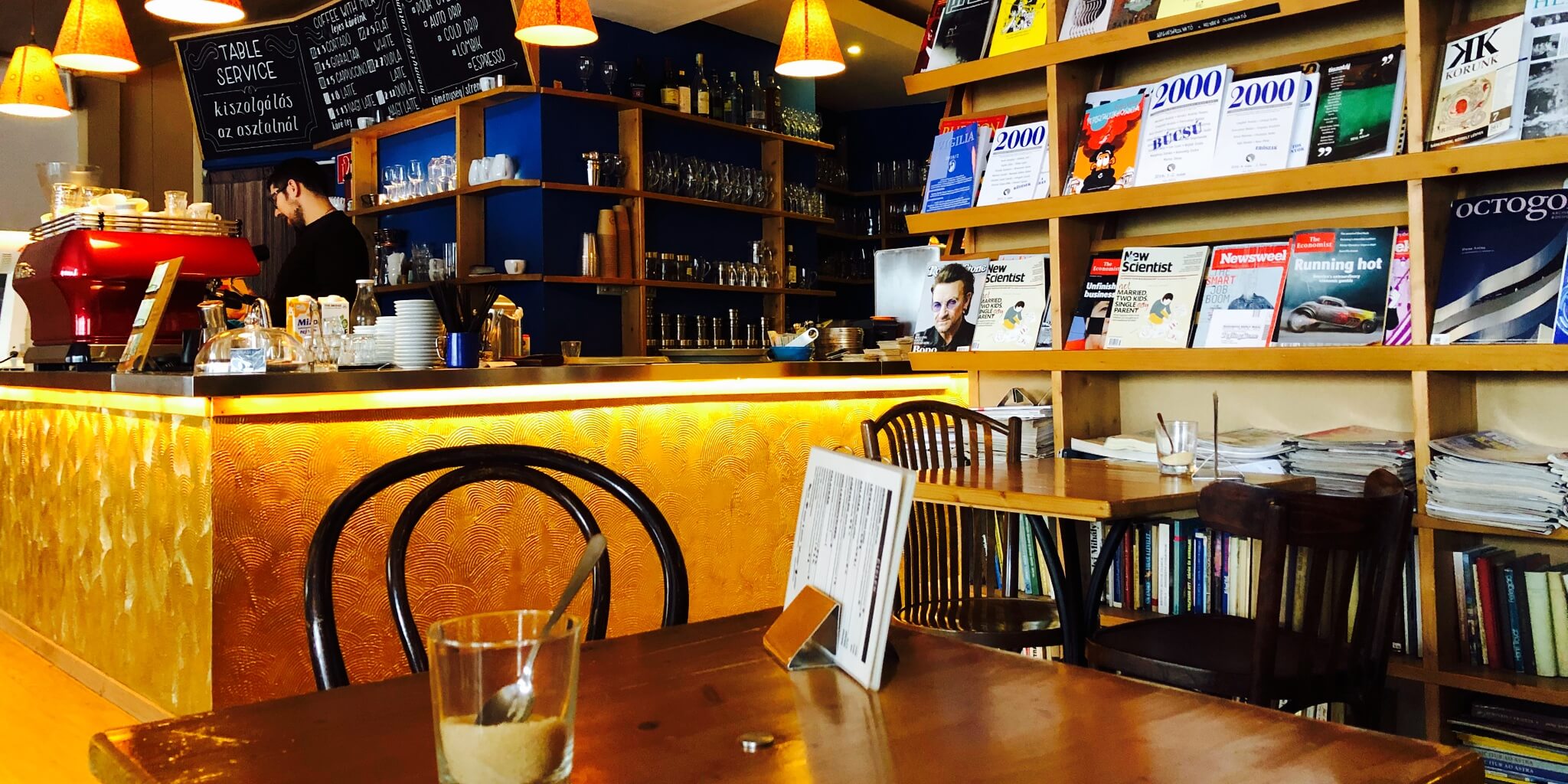 Places To Work
There is no shortage of places to work and co-working spaces in Budapest.
Most coworking spaces have average prices, around 100€ per month for a semi-permanent spot.
Fortunately, there's also a myriad of nice cafes with a pretty decent WiFi connection. Apart from that, home internet, while not top-notch, is usually great, and more than enough for working at home.
All things considered, Budapest is a very appropriate city for working as a digital nomad.
Noise, Traffic, and Safety
Budapest is a busy city. With a population of around 1,8M people, it can get really noisy, complete with frequent ambulances, dogs barking at 7 am, traffic noise, cars honking and all the usual acoustic pollution you can expect from a big city.
The traffic is moderate to intense, particularly at peak hours. However, it doesn't get to the levels of Paris, Madrid or London, and traffic jams are not that severe.
I would say Budapest is a pretty safe city. You see more homeless people than in other cities, and most houses have grilles on windows and doors, especially to access the communal areas. Nevertheless, there's always a visible police presence, and we felt safe in all the districts we visited.
Life In Budapest For Digital Nomads, Final Verdict
So, will Budapest be our next destination after Riga? How is life in Budapest for digital nomads?
On the positive side, it's a beautiful city, and it's a pleasure to walk through its streets or work at the numerous cafes or coworking centers.
Budapest can be affordable if you invest enough time and get away from the city center. However, if your flat is located in the more touristic districts, you will have a hard time finding cheap places for lunch or dinner.
Being a European city, you have all the advantages of being in Europe -minus the Euro-, like access to good hospitals, a decent level of English among the population and a safe environment.
Nevertheless, tourism is a plague that ruins the majestic beauty of the city. It's also starting to affect the cost of living, and you can really see the difference between the most touristic areas and the working class suburbs.
If you can't stand crowds, Budapest is not the place for you.
The verdict?
While still a strong contender, our excitement has considerably dwindled after spending some time here. We've got the feeling that we won't be able to keep the same standard of living we have in Riga. We still want to go to Chiang Mai to compare and do a more educated decision.
Comments? Thoughts? Have you lived here in Budapest and want to share your opinion? Don't hesitate to do so in the comments below!