Daily Haiku
Beautiful morning
This morning I was greeted by this beautiful view that inspired the Daily Haiku of the day.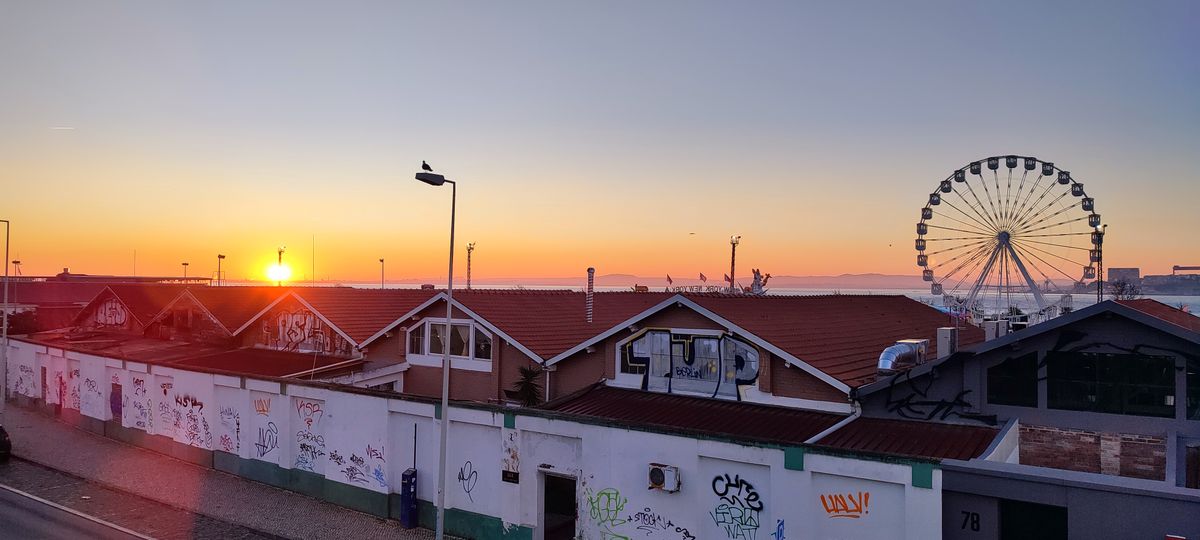 The Daily Haiku for Jan 27. Beautiful morning.
Bright orange, red, blue,
color the sky without green.
Beautiful morning.
This morning I was greeted by this beautiful view. An amazing sunrise. The pic taken with my poor old phone does not make it justice.
The COO of my company (in Estonia) sent us a pic from the office today. It's a shinny, warm day in Estonia, and after days of cloudy skies, a welcomed present.
I know I said yesterday that it's ok to enjoy cloudy days too, so this may seem like a contradiction, but it's not. It's precisely the fact that it was cloudy and grey yesterday what makes you appreciate such a bright, vibrant morning.
Again, it is our reaction to all these little things that make the difference. There will be always cloudy days, but you know that the sun is going to shine again sooner or later.
For me, the most beautiful and hipnotizing thing about sunrises (and sunsets) is this fine line between the bright orange and the profound blue where there should be green... but ain't none. It's simply magical.