This week we traveled to Barcelona for the EU-Startups Summit. It's a small and relatively new conference that takes place in Barcelona in May. After attending much bigger events such as Web Summit, Slush, or Latitude 59, this summit looks smaller and more localized by comparison.
Still, it was a great opportunity to meet investors and do some networking. As we are based in Lisbon right now, the flight tickets were not so expensive (or so I thought) and the trip was just below two hours, making it certainly comfortable.
The Costs
To evaluate the value of something first you need to know how much it costs. Overall, the costs were quite low compared to other events. The flight was more expensive than I thought (610 euros for both tickets), probably because Barcelona is a very tourist destination. The hotel was quite expensive too, and also the food and travel expenses.
Our total cost for attending EU-Startups Summit was 1901€:
Tickets to the event: 195€ x 2 = 390€
Flight: 305€ x 2 = 609.96€
Bus from-to the airport (two trips for two people): 23.60€
Accommodation for us for two nights: 608.12€
Tram tickets: 4.80€
Taxis (in Lisbon, to-from the airport): 27.90€
Food, extra expenses: 236,62€
By comparison, attending Web Summit cost us 3876,42€, double that amount, but attending Slush, which may initially seem a more relevant summit, only 1567.15€. So with that in mind, let's see the value we got from the conference.
The Summit
We had a great time at the summit, and we've got a lot of value out of it, but it is true that the conference seemed a bit low-profile when compared to others. This is only fair, as it probably has a fraction of the budget of big conferences such as Web Summit.
The venue (Palau de Congressos de Barcelona) can't host a big event, and the audience there was small and intimate, which is indeed something positive in my opinion. It gives you more room for meeting people and networking.
On the other hand, this budget difference is obvious when it comes to the profile of the speakers and the investors that were present. I still think they have made a great job with their talks (especially given the fact that probably their budget is much lower than other summits). Some of them were really valuable and interesting.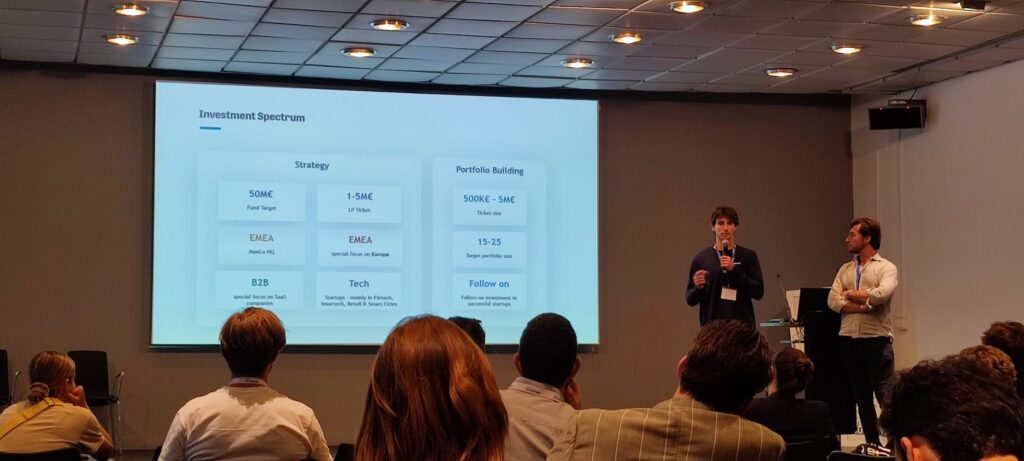 The Talks
While attending previous year's summits (Web Summit, Slush, Latitude…), I've always been fairly unimpressed by the talks. Some of them were just self-promotion of some brands or companies, while others were lame and superficial, shy of adding something bold or new, and staying in a politically correct spot.
The talks of the EU-Startups Summit, while not totally groundbreaking, were much more rewarding. Some of them were quite relevant, and others were eye-opening, not in terms of their content, but at least in terms of the lessons I got from them.
The Venue And The Atmosphere
So the Palau de Congressos de Barcelona is small, and there were only two stages, a big "Main" stage, and a smaller "Workshop" stage. There were some meeting points for the "founder to investor" meetings, a small resting area with 3-4 sofas, and an area for the booths of the sponsors. In the meeting points, there were many high tables but no stools at all.
I'm ok with the small setup, and I really enjoyed being able to change from one stage to the other in less than 30 seconds (literally), but I missed a place where I could sit and open my laptop comfortably. There were a few (normal) tables with chairs and the sofas (that were always occupied), so it was difficult for me to get some work done in between the talks and meetings.
Apart from that, we enjoyed some free coffee and water, which was a nice gesture.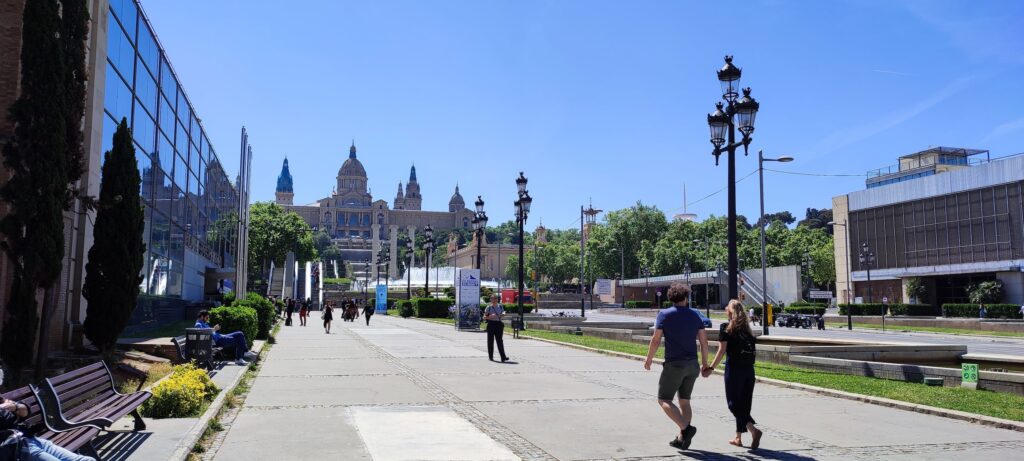 The Investor Meetings
Much like at Slush, the investor meetings were fine, but could be better organized. You are supposed to propose a meeting to an investor in one of the four meeting points, and then wait there. Unlike at Slush, the venue is well illuminated and it is easy to locate people. Unfortunately, the meeting points are just indicated by a piece of paper glued to a column, so some of them are not easy to find (I had to ask to find one of them which was under the stairs).
That means one of the investors I met arrived 10 minutes late trying to find the place, and another finally canceled the meeting.
I also had the feeling that the most relevant VC firms and investors were not present at EU-Startups Summit. Or maybe only investors from South-Western Europe attend the summit due to geographical reasons. Still, I was able to meet a couple of interesting investors.
The problem in all these summits is that the organizers expect attendees to use the apps, pay attention to the notifications, and use them regularly. Turns out, most of these apps are not used sometimes by investors (many of them won't check the app for meeting invitations or chats), and sometimes they just don't work as well as they should. This has been my experience using all these apps, from Web Summit to Slush to EU-Startups Summit.
Arriving in Barcelona and the city
As I mention, it was a very short and comfortable trip for us. There is a bus (A1 in Terminal 1 and A2 in Terminal 2) that you can take at the airport for just 5.90€ and will take you directly to Plaza de España (Espanya, first stop). You can reach the Palau de Congressos in less than 2 minutes from the bus stop by foot. Later, you just need to take the same bus from this same stop to get back to the airport.
Barcelona is a beautiful city, full of stuff to visit. Make sure to check La Sagrada Familia by Gaudí, the Güell Park (nice, but at 10€, a little bit expensive for what you get), The Rambla, etc.
The food there is not so expensive if you look for restaurants with a daily menu (around 9-10€) including appetizers, a main dish, a drink, and usually dessert or coffee. And there are plenty of restaurants, bars, and cafes distributed around the city.
Coming from Spain, I have to say the food in Barcelona is nothing special. You have the typical Spanish dishes reformulated for tourists (meat with rice or vegetables, some seafood, some fish), but nothing really typical from there like you can find in places such as Valencia, Andalucía, Asturias, or Galicia. Still, not bad if you choose wisely.
Barcelona is one of the most touristic places on earth, and you have a lot to do, visit, and experience, so take the chance to enjoy the city!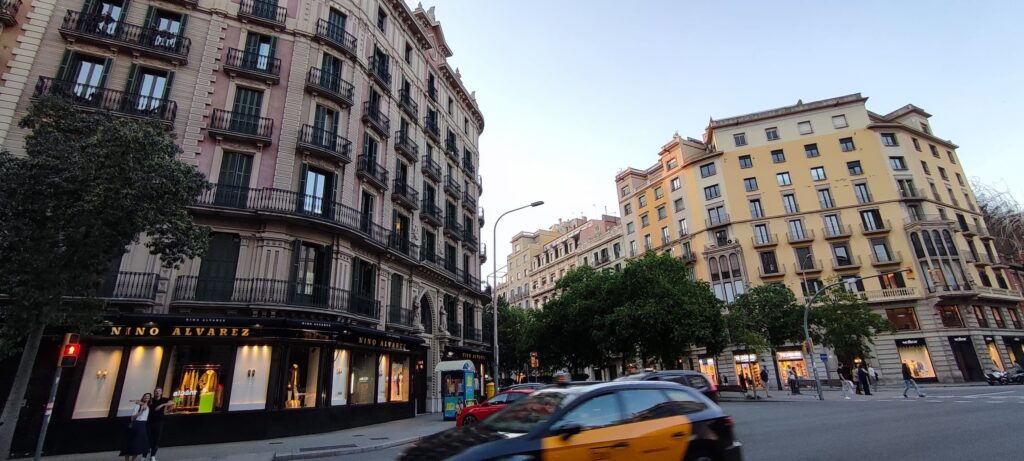 Overall
As always, you must measure the costs of attending a conference (not just in terms of money, but also time) with the potential benefits. In our case, I was able to talk to some interesting investors and we will continue the conversation online, but I am yet to know if those conversations will yield fruitful results.
The talks were interesting and valuable, but as is usually the case with these summits, when you are fundraising, they are not usually worth the price of admission alone, you are there to raise funds, so you need to analyze the value in terms of investor meetings and connections.
At the end of the day, it all depends on your expectations and what you want to achieve. Most of the investors attending the conference were perhaps more geographically focused in South-Western Europe, but there is a little bit of everything, so even if your market is in a different region, it is still well worth attending IMHO.