Hello, fellow e-Residents, I've got exciting news! Estonia has published the document for e-Residency 2.0!
This White Paper is a declaration of intent from the Estonian government for the future of the e-Residency program. However, at more than 40 pages, and being somewhat technical at certain parts, you may not be dying to delve into it right away.
Worry not, as I have read it -truth be told, I was really looking forward to reading it- and can give you an opinionated summary of what we can expect for the future development of our beloved nation.
Ready? Let's do this!
So what's this White Paper all about?
The White Paper contains a series of suggestions that will serve as the guide for developing the e-Residency program. It's a sneak peek of the direction Estonia wants to take, and the possible changes we can expect.
If you are an e-Resident, and especially if you have a company in Estonia, it's well worth being aware of these changes.
The White Paper for e-Residency 2.0 aptly starts with a description of the current state of the e-Residency program, its origins, and growth since it was released in 2014.
Then it goes to describe some criticisms about version one of e-Residency, and some of its worse episodes, such as 2017, when lots of bank accounts belonging to companies founded by e-Residents where closed, and Estonia's -and the e-Residency program- reputation was threatened by the shadow of fraud.
Fortunately, the reaction from Estonia was superb. And I take my hat off to Estonia for addressing that in a brave, unashamed and transparent way in its White Paper.
Not only that, but these criticisms are taken very seriously here, and have a huge influence on the measures proposed in the White Paper. The emphasis, then, is on security and making sure Estonian e-Residents can work in a more secure, trusted and reputable scenario for everybody.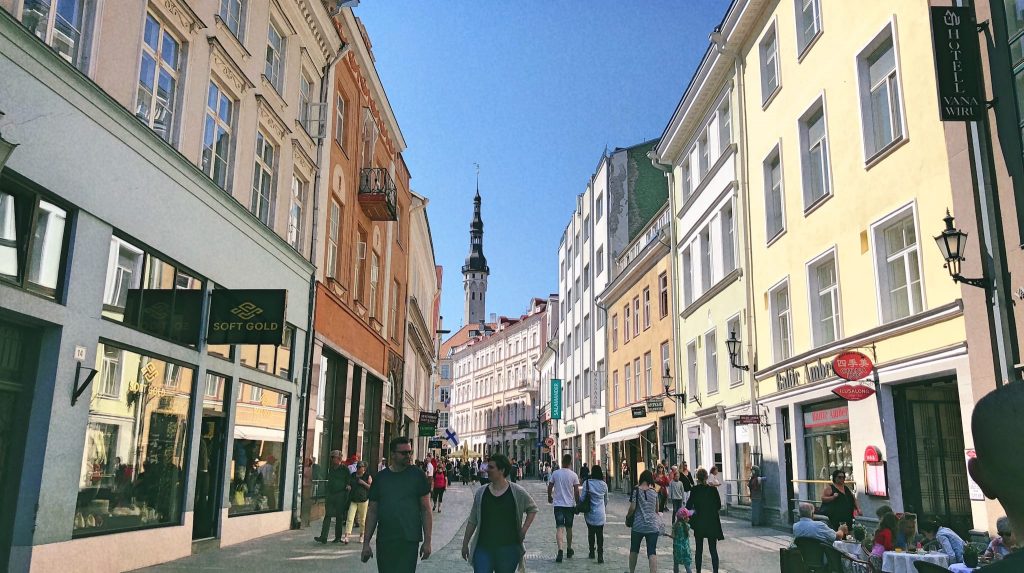 The Proposals Of e-Residency 2.0
The White Paper is divided in five different sections, covering very different aspects of e-Residency, and giving birth to five different groups of proposals:
Who are Estonia's future e-residents?
Business environment
Legal environment
Technology
Culture & Society
This last area is probably one of the most interesting ones, and was absent in previous approaches to the e-Residency program. Let's talk about them!
Who are Estonia's future e-Residents?
This section analyses the different interests and motivations behind people signing up for e-Residency, and how they can contribute to Estonia's interests. The White Paper seems to focus on those who can contribute to spreading the values and culture of Estonia, or contributing significantly to the business or other aspects of cultural life, sports or science of the country.
It also goes on to discuss people who abuse the e-Residency program to engage in illegal or criminal activities, and how to identify and react to this threat.
The proposals depicted in this section are polished later in the following sections, so I won't discuss them here. Let's jump directly to one of the most important sections for us, entrepreneurs and owners of a company in Estonia: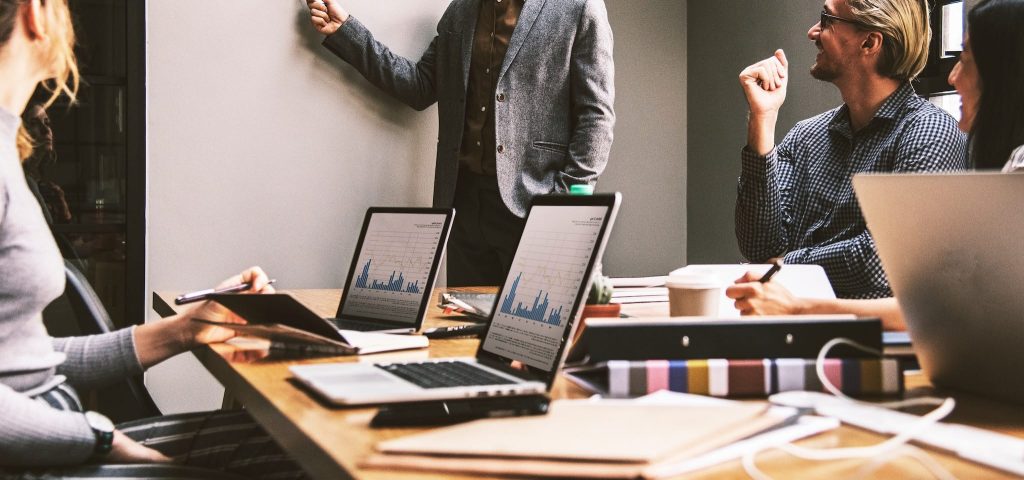 Business Environment
This section starts by showcasing companies founded by e-Residents that have made an important contribution to Estonia's economy by hiring local employees and paying taxes in Estonia. In fact, I would affirm that the e-Residency program is the single biggest export of Estonia right now.
The White Paper explains how, apart from the number of e-Residents, a new criterion should be introduced to measure e-Residency success, namely, state revenue from e-Residency. Estonia aims for doubling this revenue each year as a future goal for e-Residency.
Apparently, one of my suggestions from my post, Challenges for the e-Residency program, was listened (or was a very popular one ), as there seem to be plans to build a single site that's both uncomplicated and easier to use:
the Estonian e-Residency platform has to be uncomplicated and user-friendly. the selection of services has to be broad and accessible through a single website […] to increase ease of use, all of the interfaces will have to be translated into English.
Other suggestions include opening more authentication points where e-Residents can pick up their e-Residency packs such as São Paulo, Bangkok, and Johannesburg. São Paulo is especially interesting, given that there's actually no authentication point in Latin America. Also, the White Paper suggests the establishment of a co-working space in Tallinn, which I think it's an awesome idea.

Taxes And The Situation Of e-Residents
But more importantly, for the first time, the topic of how e-Residents pay taxes is discussed. The White Paper introduces two interesting proposals.
The first one is for those e-Residents who are tax residents in other countries, proposing the development of a machine-readable tax return downloadable by the e-Resident. This will help them comply with their responsibilities with the local tax authorities.
The second one is aimed at digital nomads, and finally acknowledges the possibility of adopting a social tax model where Estonia collects this social tax and also provides health insurance and pension to them. This one is huge and, as a digital nomad myself, I'd be happy to see a country develop such a forward-looking initiative.
Bank accounts…
Another quite interesting part in this section addresses the problems e-Residents have traditionally found when opening bank accounts.
The White Paper admits the difficulties of e-Residents due to banking rules worldwide -that have hampered initiatives such as video interviews that would have eliminated the need of physically visit Estonia to open a bank account in a traditional bank such as LHV or Swedbank- and hence the need to turn to fintech solutions such as Holvi.
It also discusses how amendments to the Commercial Code planned for 2019 will allow contributions to companies to be paid in from an account held with any credit or payment institution based in an EEA country.
In other words, you will be able to pay and declare your share capital from Holvi, Payonner, Revolut Business, or any traditional banking institution in Europe, not necessarily from an Estonian bank.
Legal Environment
This section of the White Paper focuses on the improving transparency and risk assessment to improve both the security and the reputation of the e-Residency program.
Probably the most interesting -and groundbreaking- part is when it discusses how Estonia could become a virtual residence country for digital nomads.
According to various estimates, the number of digital nomads globally is continuing to grow at ever faster rates, and for many the average stay in a given country is about 2-3 weeks. […] These people aren't clear on where they should pay taxes, and to what extent. it shouldn't be like that. […] there is another jurisdiction with intense economic activity but does not have a finance ministry or social insurance board and that's the internet. Estonia has a potential way of filling this void.

e-Residency 2.0 White Paper.
What Estonia is proposing here is allowing digital nomads to have a residence in the country without the need for a physical domicile. That will imply paying social taxes and benefiting from healthcare, pension and even travel insurance in return:
Estonia could offer digital nomads a way to pay personal social taxes and be insured in exchange. […] as long as the digital nomads are not in the country, their Estonian insurance package would include travel insurance based on an annual premium.

e-Residency 2.0 White Paper.
Chasing the bad guys and control measures
This section also discusses mechanisms to mitigate the risks associated with e-Residency, namely, the inclusion of bad actors whose interest in Estonia is related to money laundering, tax avoidance or other undesirable activities.
Some of these suggested measures include more control of the past activities of applicants outside of Estonia, analysis of their publicly available information, or improving identification of e-Residents through biometric comparisons.
To be honest, some of those measures sounded quite difficult to take into practice, and I think others need to be done thoughtfully to protect the privacy of e-Residents and avoid discouraging people to join the program in the future.
I'm all for security and improving the trust and confidence in our beloved digital nation. But Estonia needs to protect itself and the e-Residency community of the "bad guys" without becoming a digital China.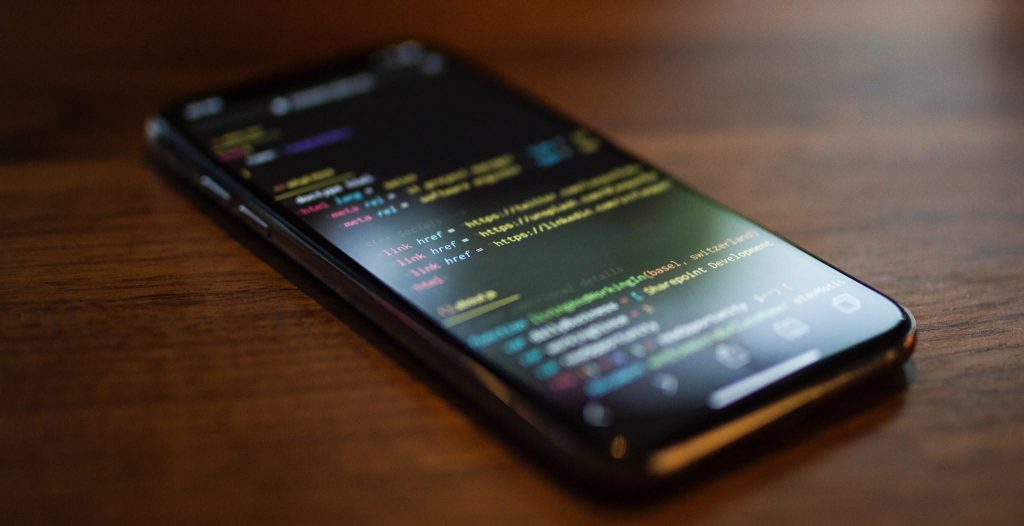 Technology
This section probably contains the most interesting proposals for the geek inside of me.
To begin with, the White Paper discusses how additional mechanisms for identifying e-Residents should be developed. Obviously, this addresses the fact that the e-Residency card is not really appropriate for mobile devices -and future's mobile in case you haven't noticed. That's amazingly vanguardist, and I applaud Estonia for this initiative.
This section also discusses again the need of a single portal, with a unified style, for all e-Resident needs, as I discussed in this article.
Other interesting proposals in this section include developing mechanisms for exchanging information securely between the private and public sectors. This is interesting for granting information to service providers while protecting our data from unwanted eyes.
Also, leveraging the power of blockchain and AI to improve the technological framework available to e-Residents though, honestly, this seemed to me like a way of adding some startup-like hype into the mix. I don't think this was really necessary, as the e-Residency program is exciting and innovative enough without cramming buzzwords into it.
Culture And Society
This section discusses how a lot of e-Residents -myself included- have become supporters or even evangelists of the e-Residency program and Estonia.
It's true that far from the business and technological aspects, the e-Residency program has served not only to promote the Estonian culture and society to the rest of the world, but has also enriched Estonia thanks to the ideas, values, work, and creativity of lots of e-Residents.
Some of them have even become Estonian residents. And this is probably one of the most amazing and over-looked dimensions of the digital nation… Bringing together -physically- people and societies.
It's true that bigger efforts could be made in this area by the Estonian government. For example, the White Paper mentions the Arvo Pärt Centre. Arvo Pärt is an Estonian composer that happens to be my favorite composer of all times.
When I traveled to Tallinn for the first time after picking my e-Residency card (to open the bank account), I tried to contact the Centre and get to know Mr. Part. He has been a huge influence in my own music as a composer, so I was hoping to be able to at least say "Thank you" to him in person. Unfortunately, that never happened. I would have loved if the e-Residency program could have helped me achieve that dream.
This is just a small example, but I really think that the Estonian society has a lot to offer to the e-Resident community, and we in exchange, could learn a lot about this awesome Baltic country to share with others and help promote its values and culture.
What's Left Out?
While the White Paper is quite complete, and it's clear there's been a terrific effort to come up with a solid set of proposals, my impression was that there's an important absence in the document: the voices of us, the e-Residents.
The White Paper focuses on the opinions, feedback, and proposals of a wide array of actors in the Estonian society, and that's hugely positive. It seems that this evolution is aimed towards protecting the program's reputation and future, and that's also great. But I miss more concrete proposals to address the problems of many e-Residents.
For example, while the difficulties of some e-Residents for opening bank accounts is described in the White Paper, there's little in terms of concrete proposals or solutions. Payment gateways are also still a big problem. The e-Residency program's dependence on external actors still pose challenges that are not clearly addressed in this White Paper.
Conclusion
In this post, I analyzed the new e-Residency 2.0 White Paper from the point of view of an e-Resident owning two companies in Estonia.
When I heard about the draft for this e-Residency 2.0 White Paper, I was so excited that I knew I needed to come across a copy as soon as possible.
After reading it, I'm pleased with the effort put in this evolution of our digital nation, but still, I missed more concrete measures aimed toward us, the e-Residency community. Overall, however, a great step in the right direction, kudos to the team that worked on this White Paper!