Digital Nomad
A Walk Through Riga: Big Monuments And Controversial Landmarks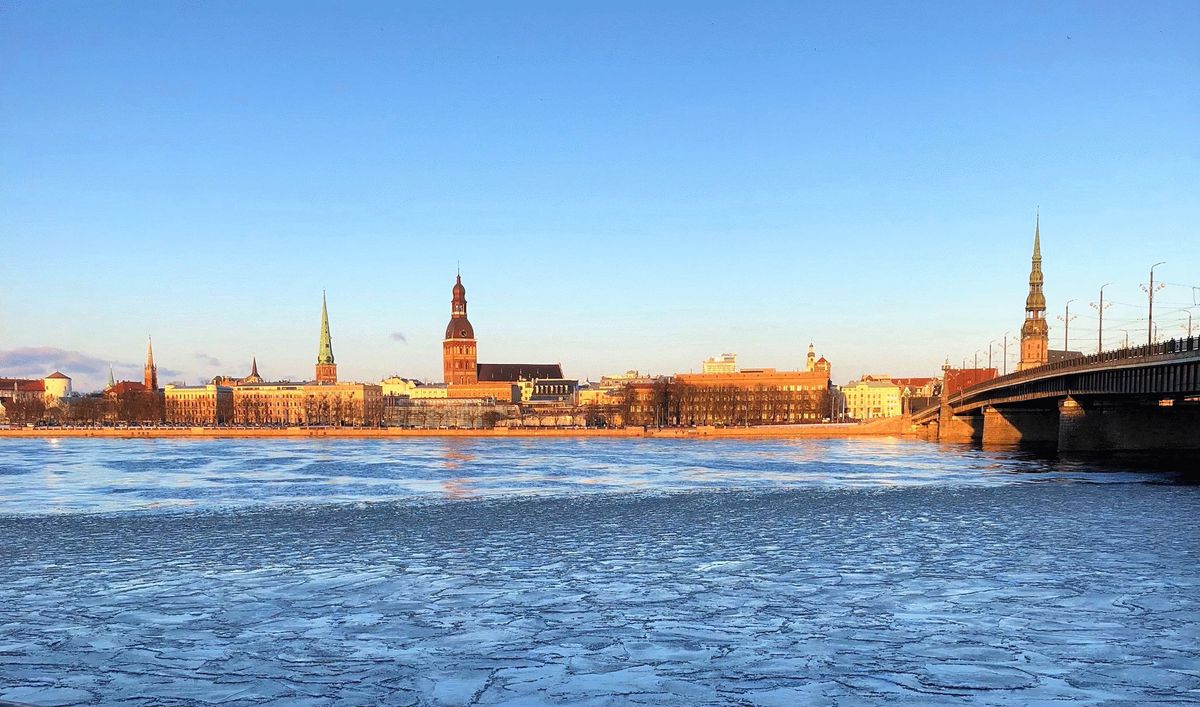 To say that Riga is a beautiful city is an understatement. Full of art-nouveau buildings, wide open soviet-style avenues and impressive monuments, it's unlike any other European capital. A short walk through Riga its enough to immerse yourself in its very unique character, owing to both its past and future.
This post is part of a series of posts devoted to Riga. I am an advocate of the slow tourism movement. Thus, I tried to stay away from cheesy, SEO-friendly articles like "Top X things to see in Riga". Instead, I wanted to offer instead a series of "walks" through the city.
Each of these walks covers a concrete area by foot, visiting monuments, buildings, restaurants, cafes and other interesting places. The goal is showing you the city at a more natural pace. Something you can do if you have one day to spend in a relaxed but interesting way.
You won't visit everything during this walk, but what you see today, you will remember.
No tourist trips, no rush, no queues, no crowds. As seen from my eyes. Want to join me?
About This Walk Through Riga
I called this walk "Big monuments and controversial landmarks" because, instead of staying at the city center -that will be covered in another walk-, it goes to the south and crosses the river, in search of some of the most important, beautiful and even polemic wonders of Riga.
The walk can be completed in 4-6 hours, including a meal in-between, and probably some coffee. Of course, it can be done a lot faster if you skip lunch or are riding a bike. Let's start!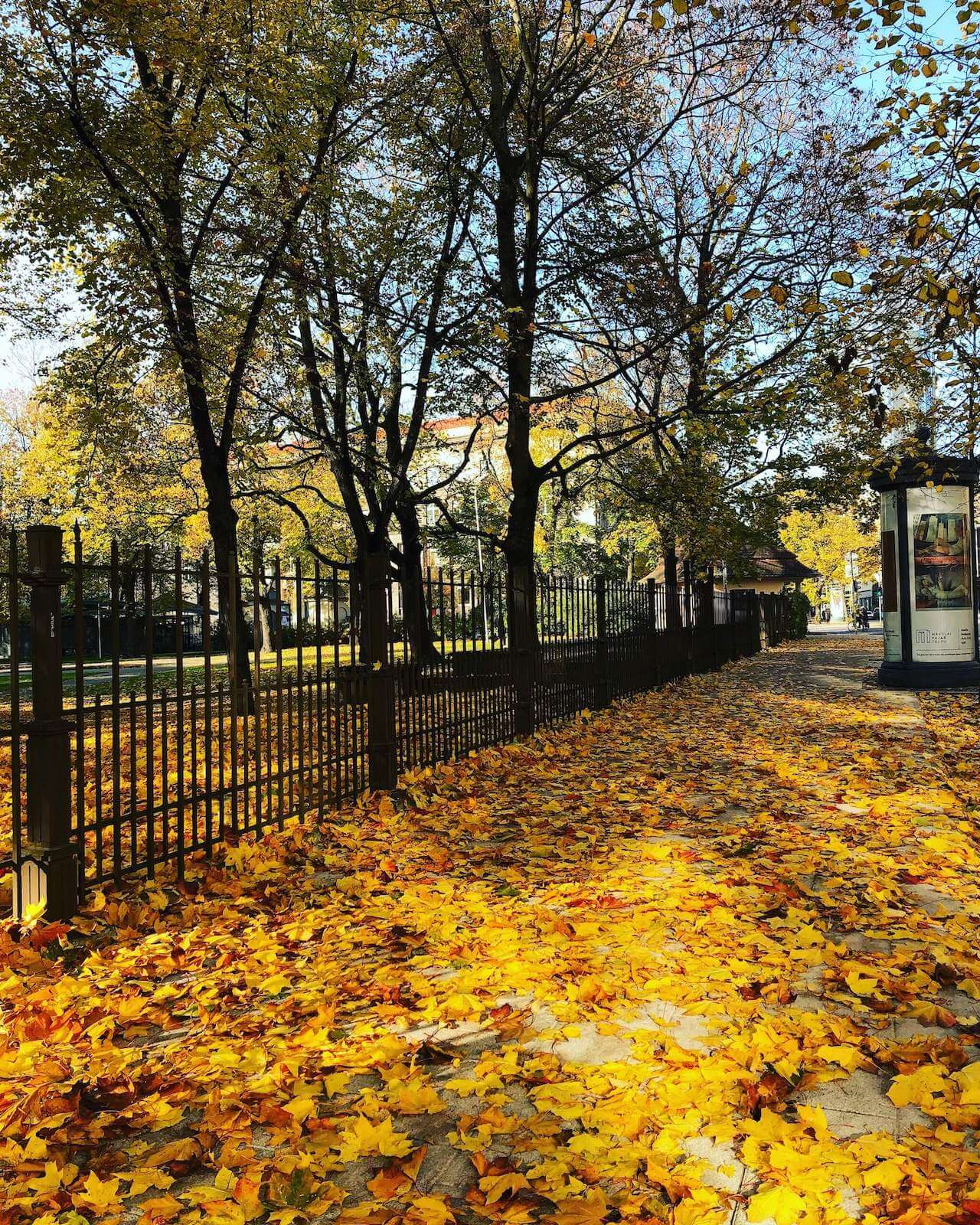 Starting Our Journey
One of the very first stops of our journey is Riga's central station clock tower. It's placed at the east side of town, close to the river. Concretely, at Stacijas laukums 2, Centra rajons, Rīga, LV-1050.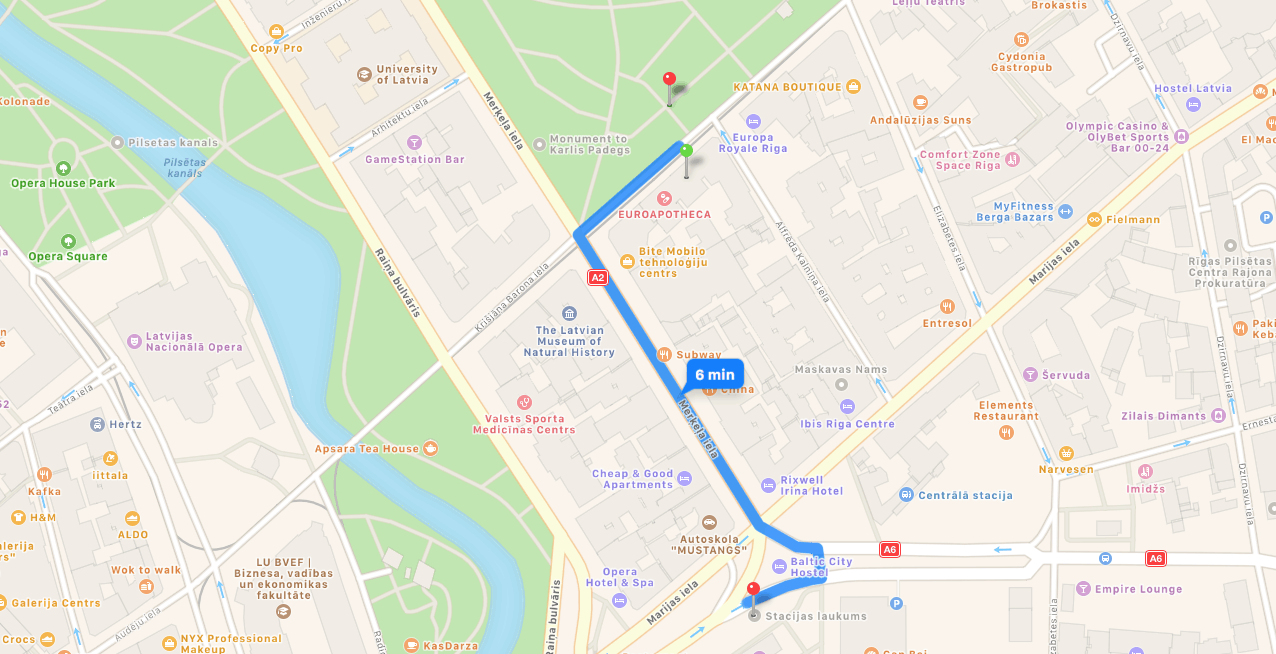 While it doesn't matter how you get there, if you arrive from the east part of town, make sure to pass through Vermanes Garden. It's a small but beautiful park placed between the streets Merķela, Krišjāņa Barona, Tērbatas and Elizabetes ("iela", by the way, is street in Latvian).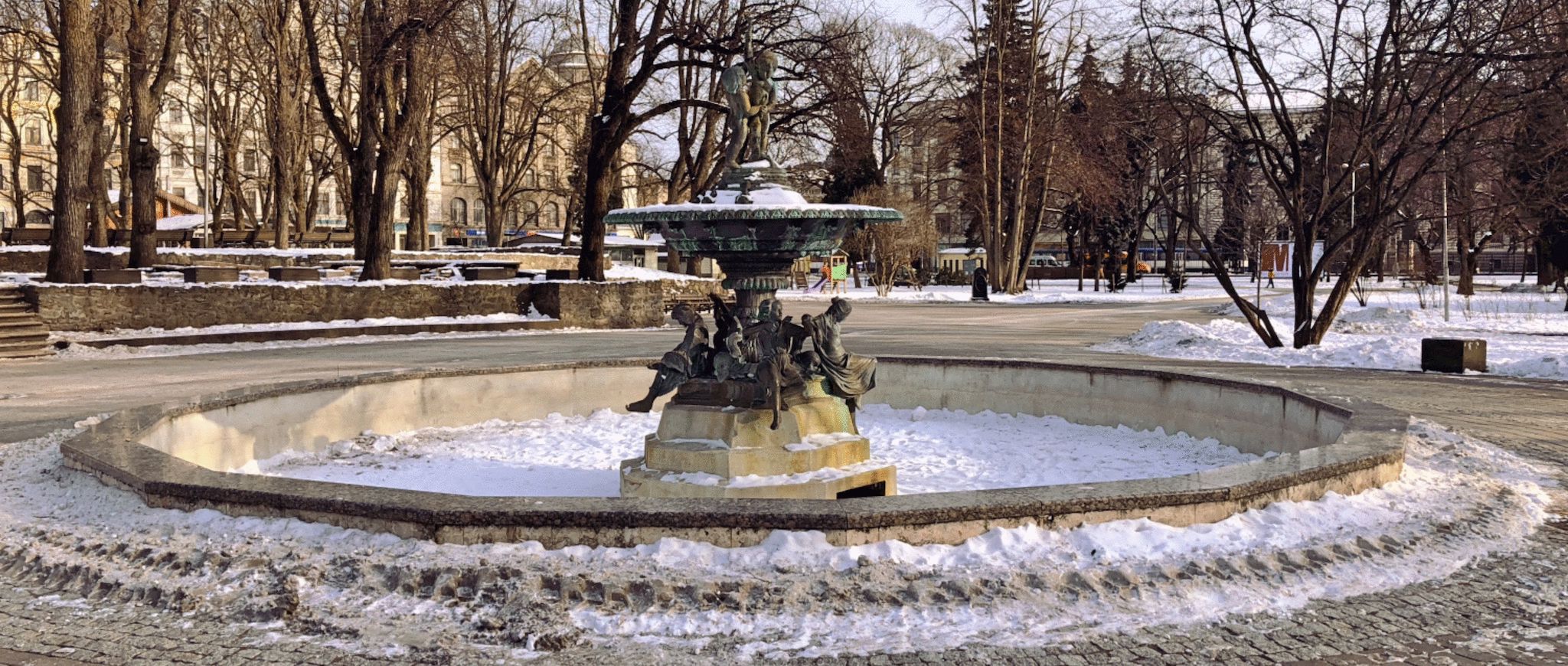 On autumn, the park turns into a a blanket of ochre, brown and yellow leaves, making for an amazing view. During the winter, it's also a pretty sight, all covered in white.
In the north side of the park, you can find several restaurants, including some local chains like Lido, a Tokio City, and one of Riga's most expensive restaurant, Bibliotēka nº1. Concretely, Tokio City is one of the best places in town to enjoy some sushi.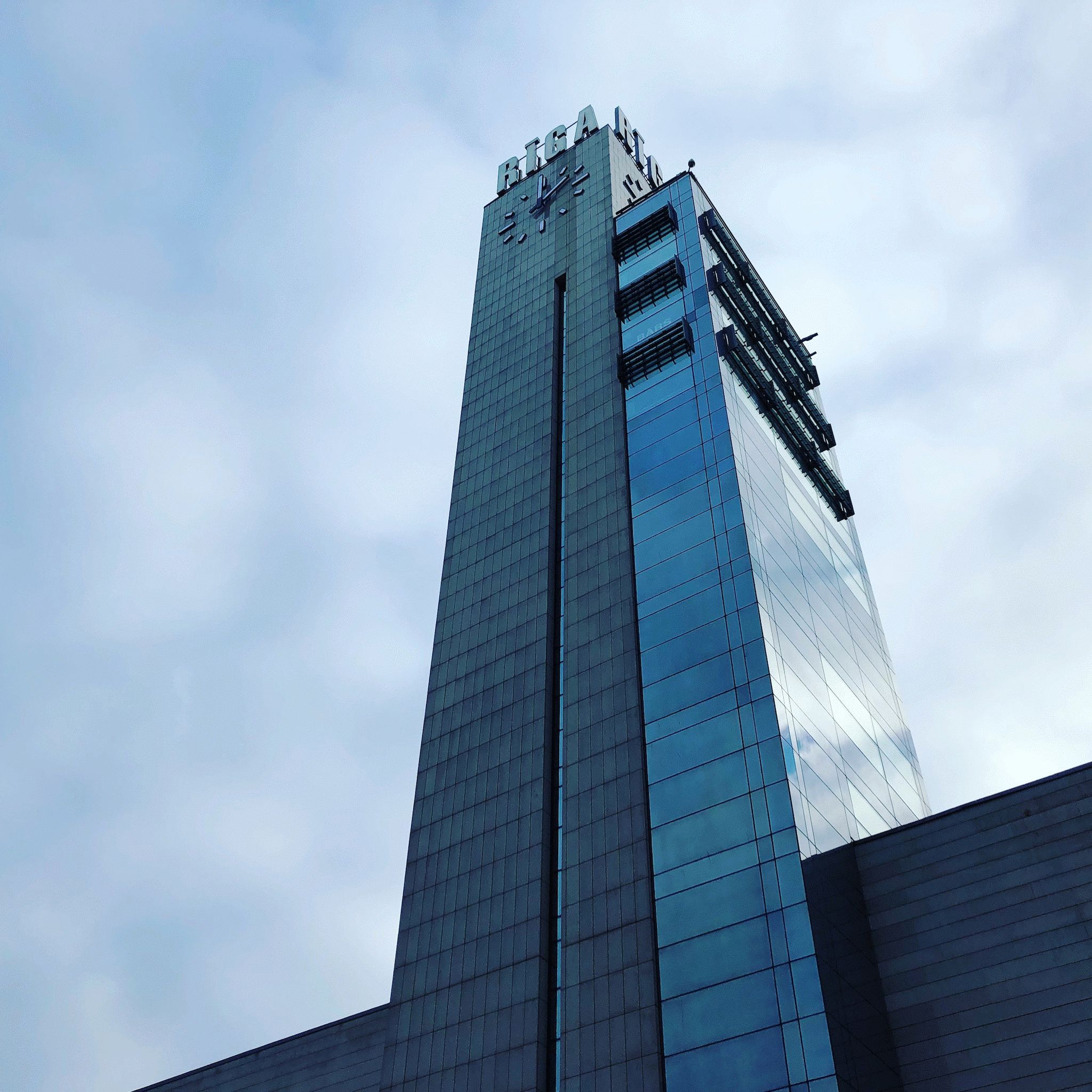 Riga Central Station Clock Tower
This impressive building, with strong soviet overtones, dominates the Central Station and the mall beneath its feet.
Its concrete, steel and glass silhouette is sharply cut against the Latvian sky. It looks like something from an 80's science-fiction movie.
This building contains the main railway station in Latvia. It's the terminus for several interurban lines, and also international trains to Russia and Belarus among others. From here, you can take the train to Jurmala beach.
There are some malls here distributed in two big buildings. To be honest, they are a little outdated, and we will explore better options for shopping in another walk through Riga around the city center. Thus, don't spend a lot of time here, there are more interesting places in our walk waiting for you.
Going right, you will find the stairs taking you to an underground passage that leads directly to the central market. You need to go down and then leave at the other end, passing down the railway.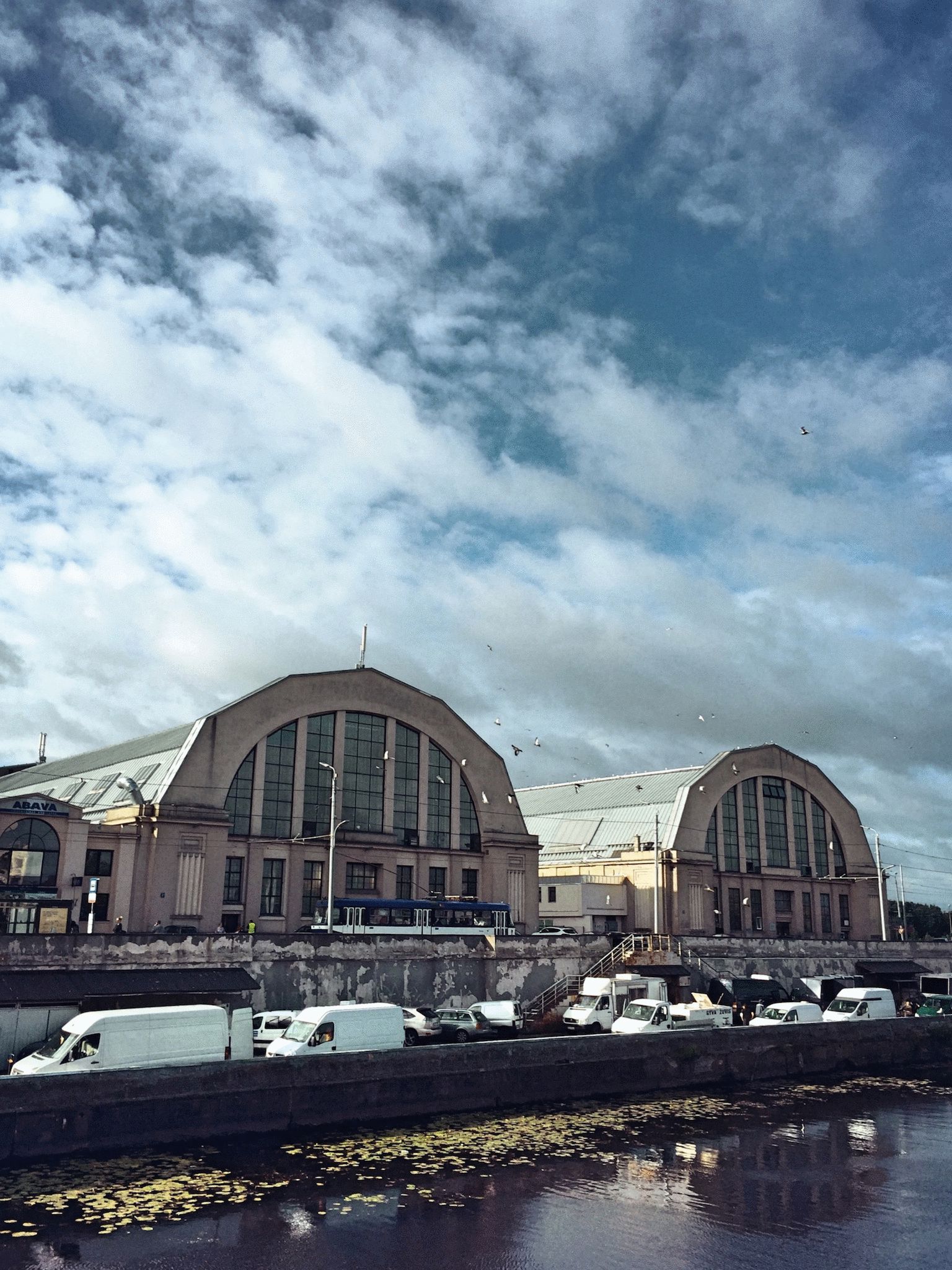 Central Market
The central market is an architectural marvel. It was included in UNESCO World Heritage Site list together with the historic center of Riga at the end of the 90's. It was built in 1922, reusing the metal frameworks from World War I German Zeppelin hangars.
There are several hangars. Each devoted to a particular type of food: fish, meat, vegetables…
Apart from that, on the outside, there are lots of small fruit and vegetable stalls. Most of the fruit you can find outside comes from Spain, and it's not only cheap, but pretty good also. Additionally, there are lots of different stands outside like the ones you would find on any flea market or bazaar.
Thus, you can find probably about anything you need, from fruits and vegetables to boots and mobile phones.
You really need to take your time to enjoy this place. Have a look at the outside stalls and then explore the hangars. There are many things to see, discover and buy there.
One of the things that may call your attention, specially if you come from the south of Europe, is that in the central market the clerks won't clean the fish, or cut the meat pieces into smaller filets. Basically, what you see is what you get. Thus, you need to spend some time finding an appropriate piece to take home unless you are preparing dinner for 12.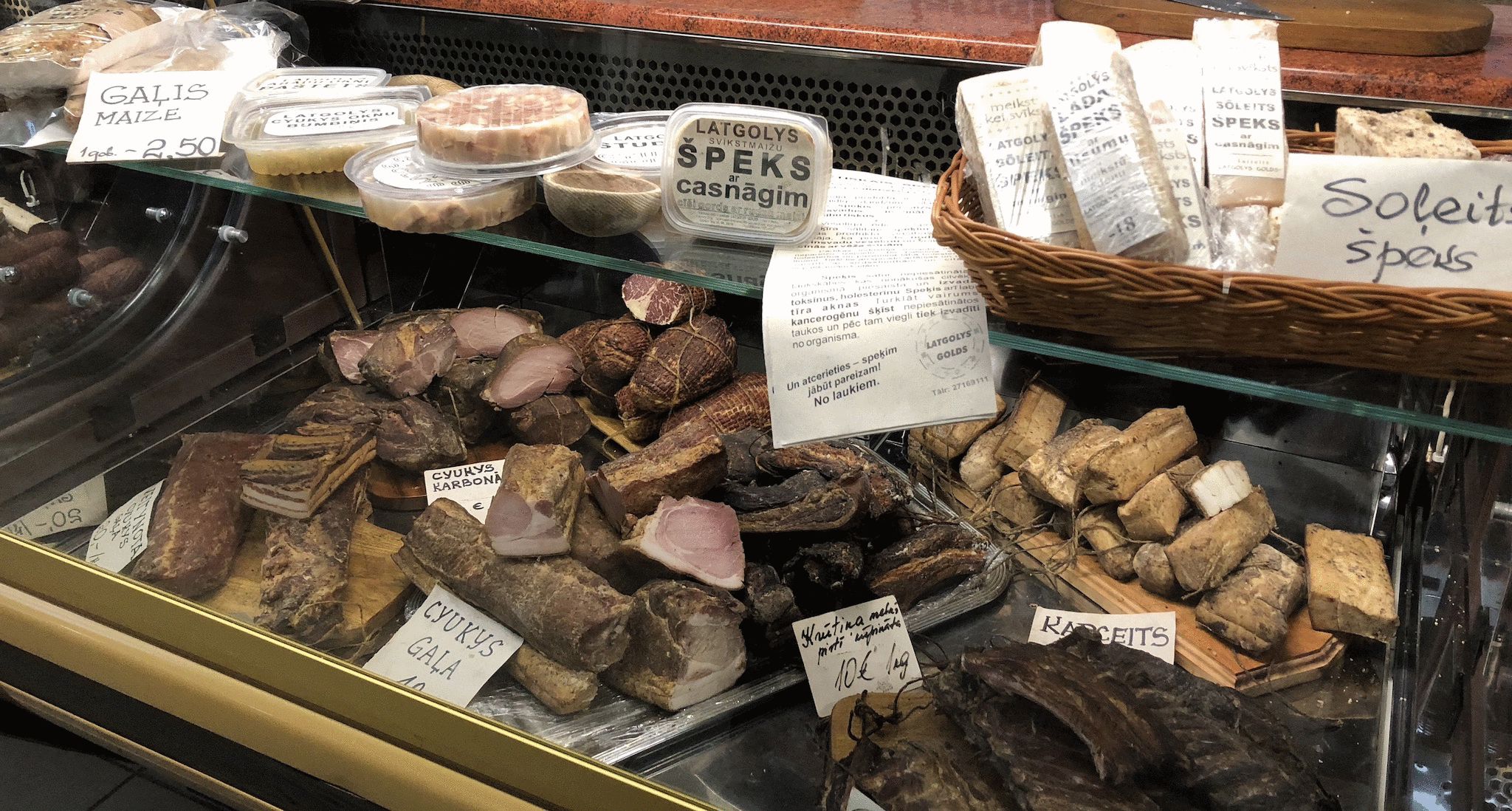 Apart from that, this is the place to go to find local goods if you are a digital nomad living in Riga. You have a wide selection of meat, fish, veg, fruit, cheese, and everything in-between. The prices are very affordable, so it's perfect for doing the groceries for the whole week.
The Spanish Shop
Additionally, as a plus, there's a Spanish food shop inside one of the hangars. Finding it was an amazing surprise for us. We wen't into a chorizo buying spree!
We were so excited about the shop and the products that soon there was a queue behind us asking the clerks what exactly we were buying to get some for themselves.
So once you are done with the central market, you will probably be hungry. Let's stop for a moment to have lunch.
Lunch At The Double Coffee
We are not usually keen on food chains, opting for more local restaurants instead. However, Riga's food chain, "Double Coffee" is the perfect place to enjoy a relaxed snack. It's not the cheapest place in Riga, but you can have a main course plus a drink and some dessert for around 10€, which is not bad.

To get there, just cross the street with the tram lines and turn left. You will see the place in the square's corner, in front of a small park around the Daugava river. Inside that small park, there's a wooden tea house perfect for having a coffee as the last stop of our walk today -more on that later-.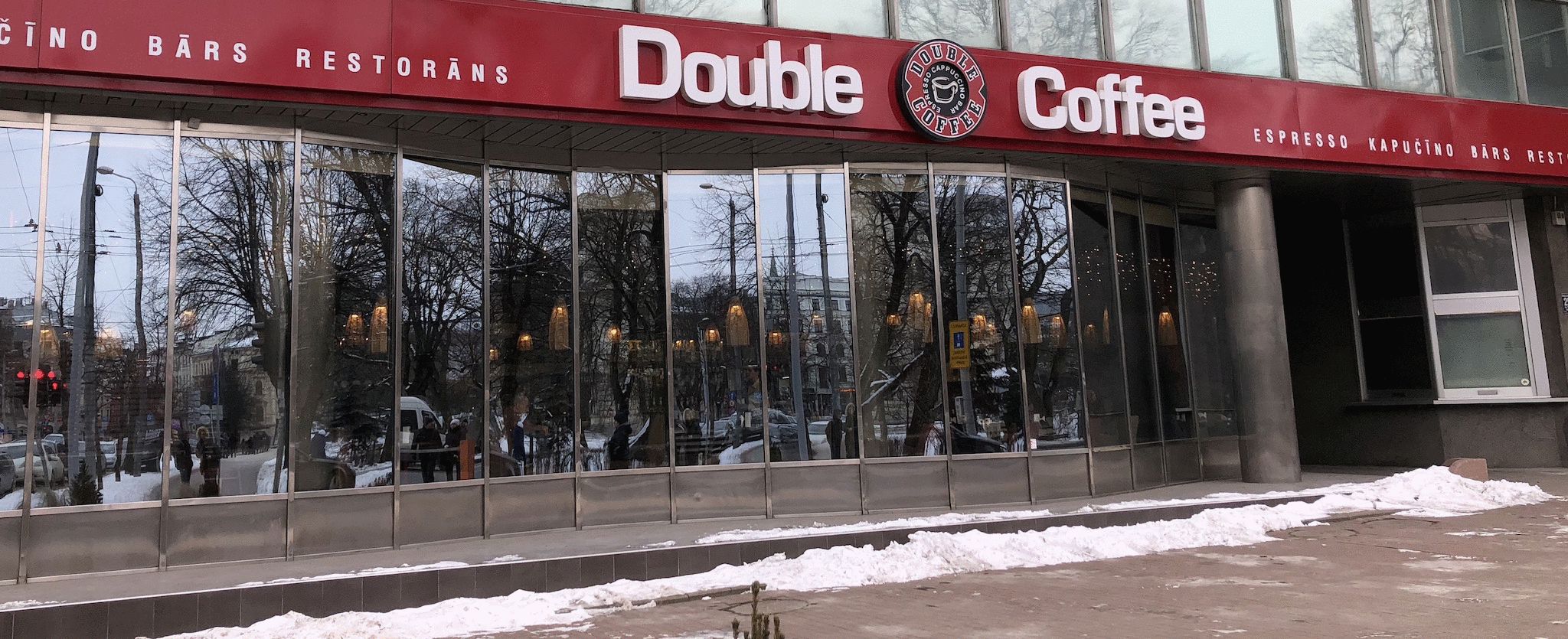 In my mind, Double Coffee tries to recreate this "Starbucks experience" for lunch or dinner. While they don't have any traditional Latvian dishes, if you happen to have breakfast there, make sure to try the pankūkas, Latvian version of pancakes.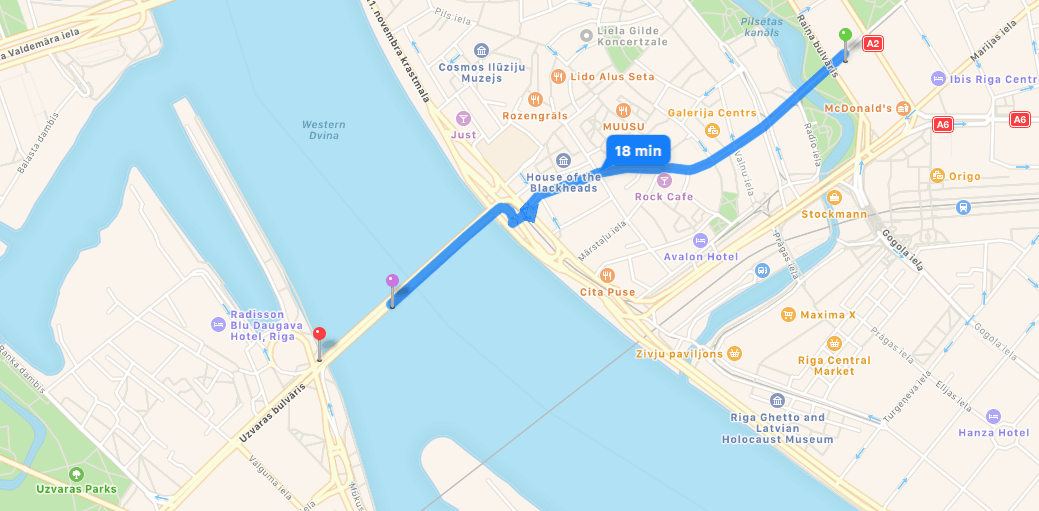 The Akmens Bridge And The National Library
With a full stomach, it's time to get to the other side of the Daugava. Head south-west to the Akmens Bridge. Your path will cross beautiful places like St. Peter's Church, but don't stop for too long at the city center. I plan on publishing a "City Center Walk Through Riga" soon, where you will have time to recreate in the beautiful Old Riga.
Once you get to the bridge, have a look around, and enjoy the spectacle. The Daugava river is an amazing force of nature dividing Riga in two halves. During the winter, it starts accumulating ice sheets before freezing completely.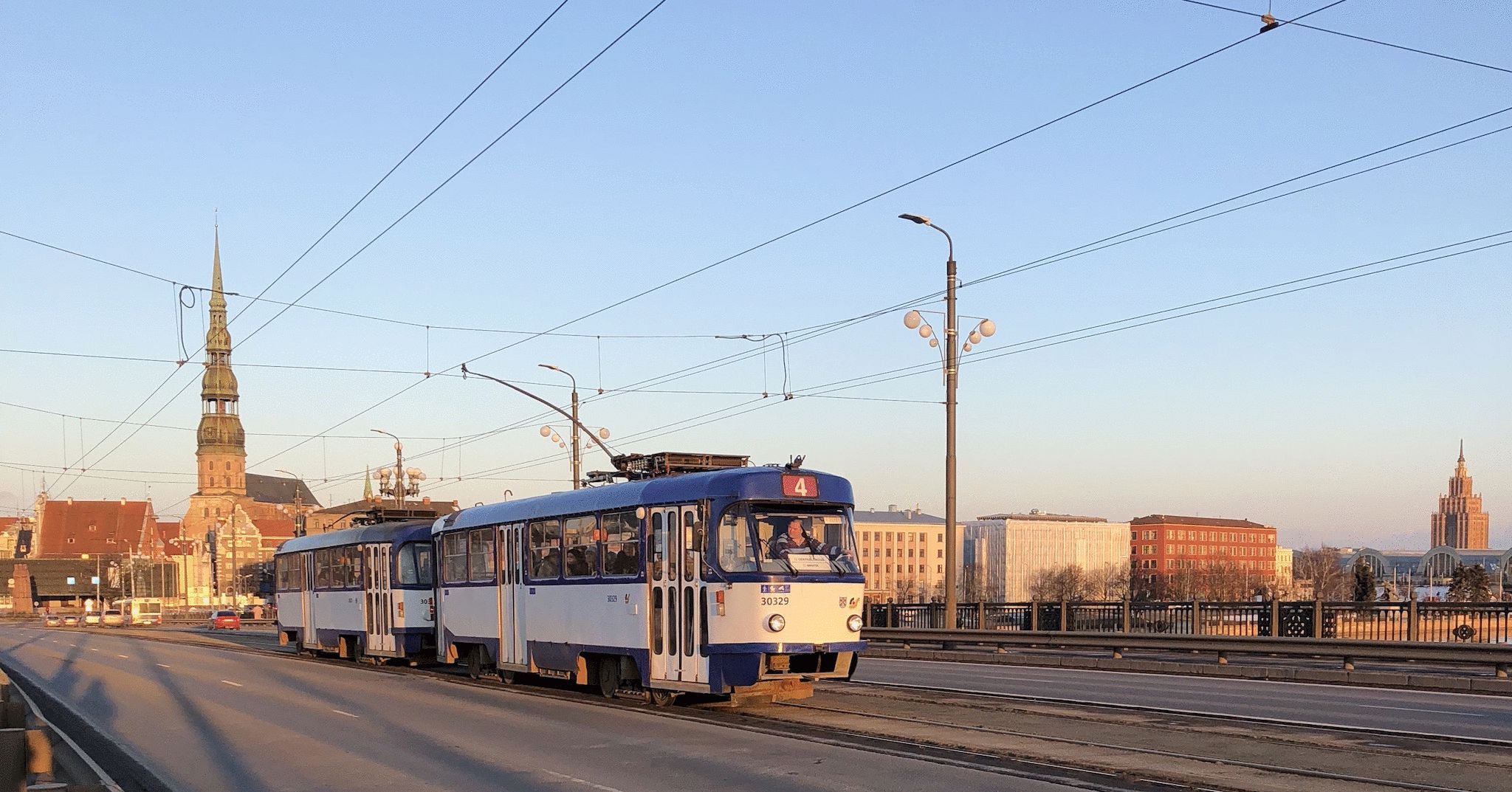 If you look back, you'll see an astounding view of the city. The bridge has two tram lines, so probably you'll have the chance of seeing one passing by while you cross the bridge. They have a vintage beauty from the soviet times.
As you get to the other end of the bridge, you will witness the mighty figure of Latvijas Nacionālā Bibliotēca -Latvian's national library-, a massive architectural masterpiece.
It serves as the perfect showcase for the whole city, somewhere between modern and old, Soviet and European, west and east.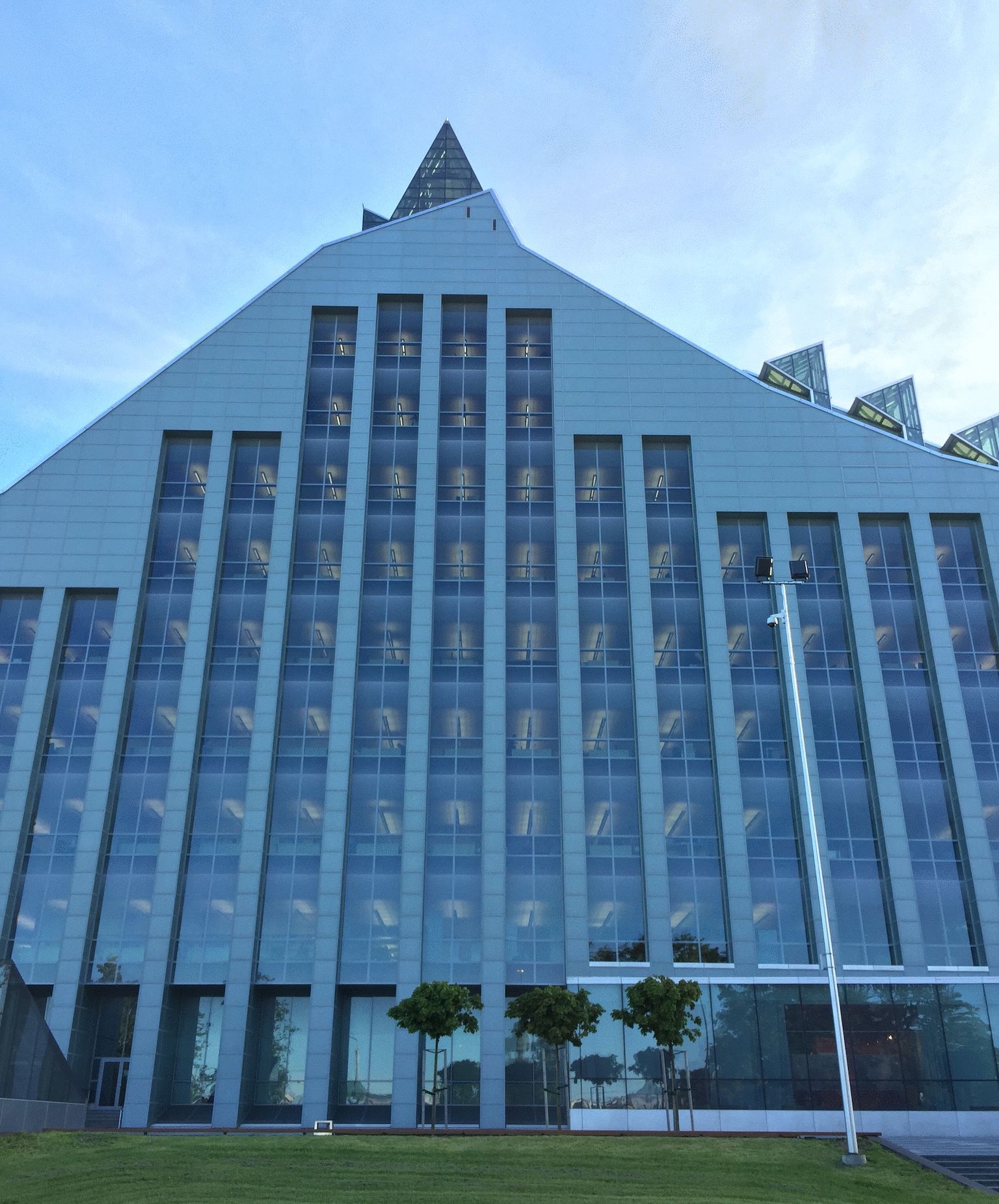 You can visit the place, of course, and I would recommend you to do so. Inside, it's quite modern. If you happen to be here for more than a walk through Riga, it's a perfect place for studying, working or just enjoying a good book.
The Uzvaras Park And The Victory Memorial to Soviet Army
Our walk through Riga is getting to its furthest point. The Uzvaras Park is a beautiful, tranquil place to wander around. Being relatively close to the city, it's quiet and not crowded at all. During the summer, it's the perfect place for meditation, reading a book or just relaxing after a hard day.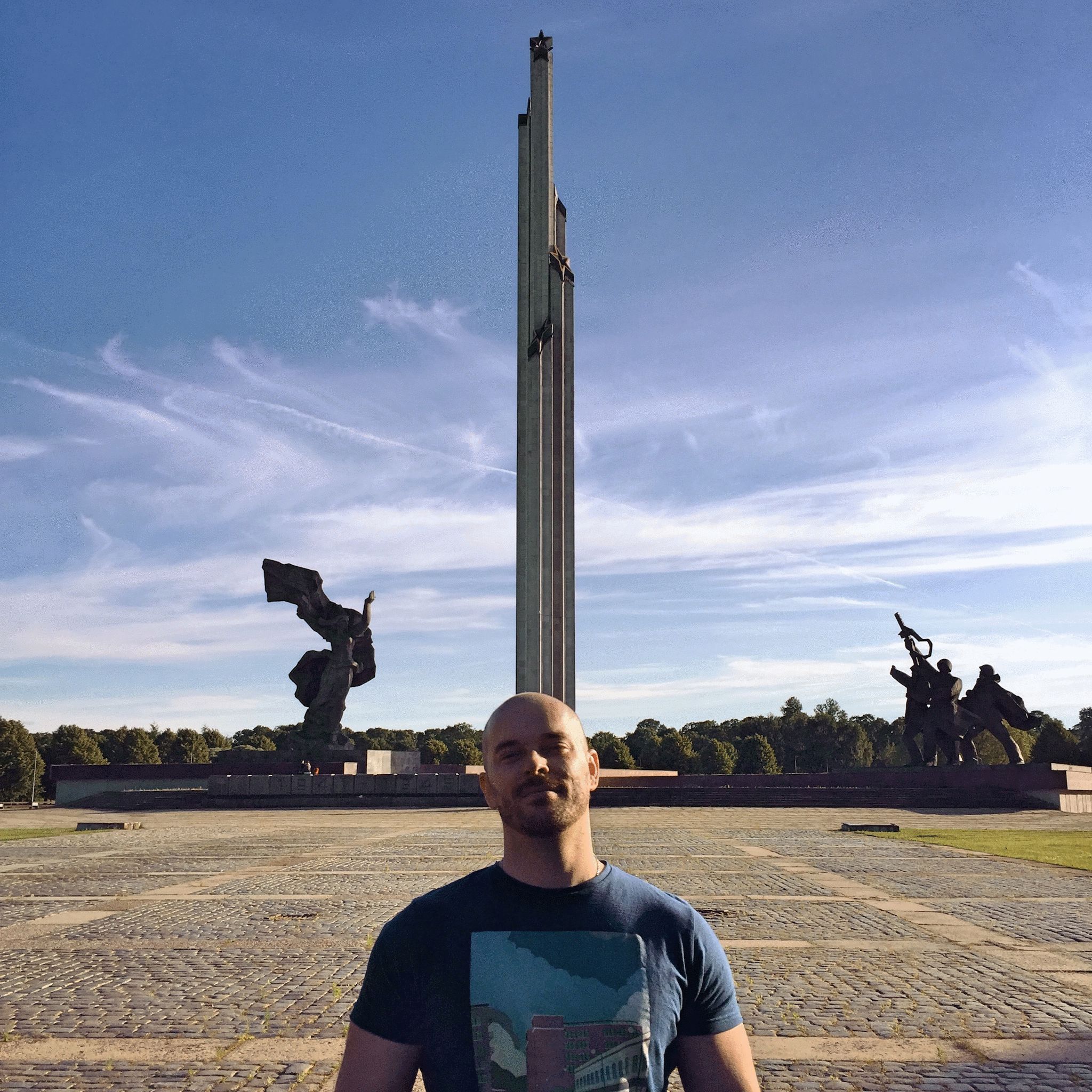 At the very heart of the park, you can find the Victory Memorial to Soviet Army. When you arrive to its base, even if you don't know its history, you can certainly tell that it comes from the soviet times.
Indeed, this monument was erected in 1985 when Latvia was part of the soviet union. It commemorates the Soviet Army's victory over the German nazis.
However, specially given its construction date -it was the latest grand monument built before the U.S.S.R collapse, during its decadency- its goal was sending a message to Latvia and Latvians.
Hence, it's no wonder that it's not beloved by a large part of the population. Many see it as a monument to the oppression suffered by Latvians. There was even an attempt to bomb it in 1997.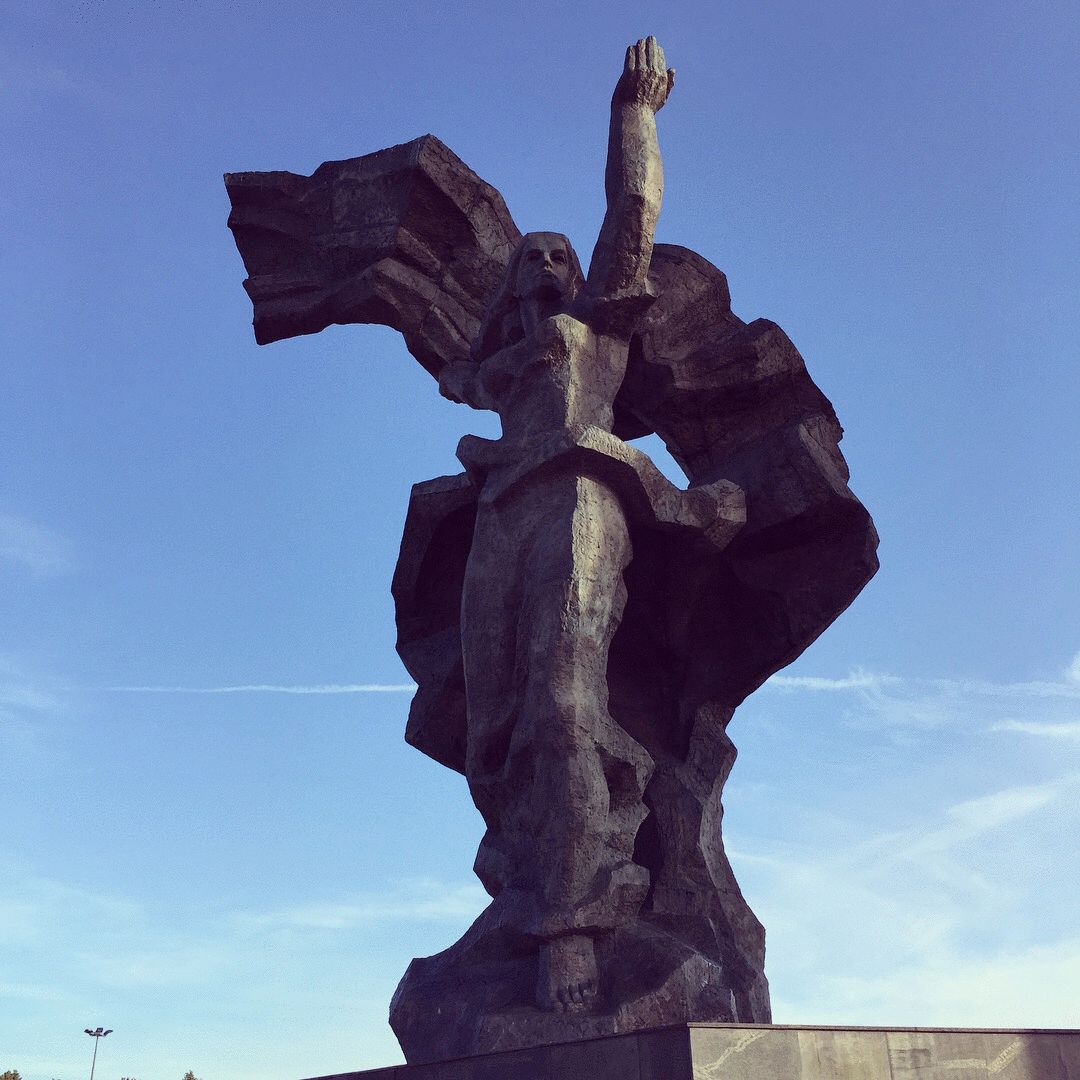 However, let's not forget that Latvia has a large Russian population (around 40%). Many of them don't even understand the Latvian language, and have a certain nostalgia of the soviet times.
This, -alongside the fact that this memorial is not close to the city center- explains why it's still there.
Back To The City, And Some Coffee At The Apsara Tea House
Our walk through Riga is getting to an end. Let's go back to the city and stop for a coffee to recharge our batteries.
Remember that I mentioned a wooden tea house in front of the Double Coffee, close to the river? It's the Apsara Tea House, a beautiful place to end our trip on a positive, relaxing note.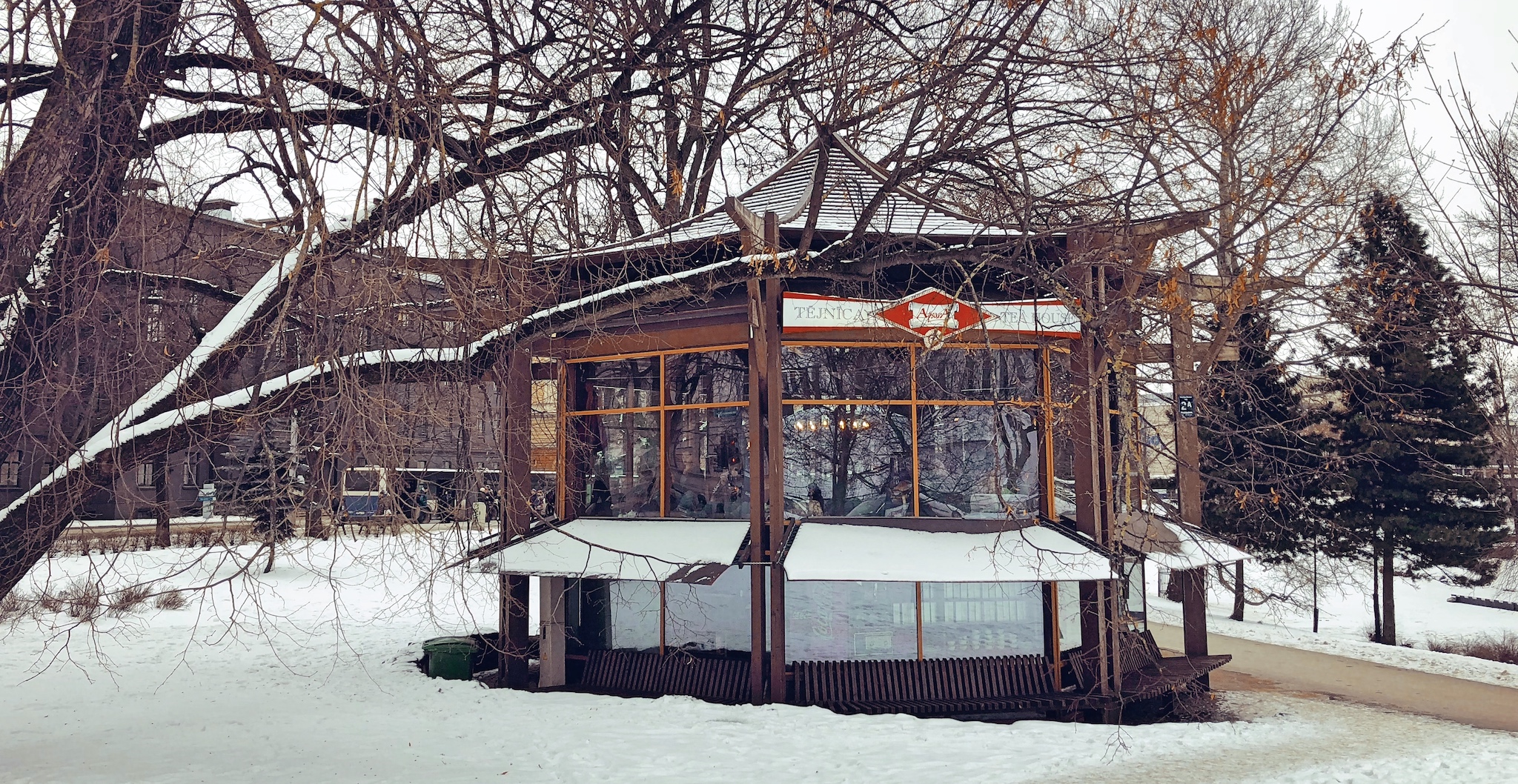 We really love this place. It's not cheap (a latte is around 3,50€) but the views and the ambience more than make up for it. It's one of my favorite places to go with my iPad Pro to write on my blog. Obviously, they also have an impressive variety of teas.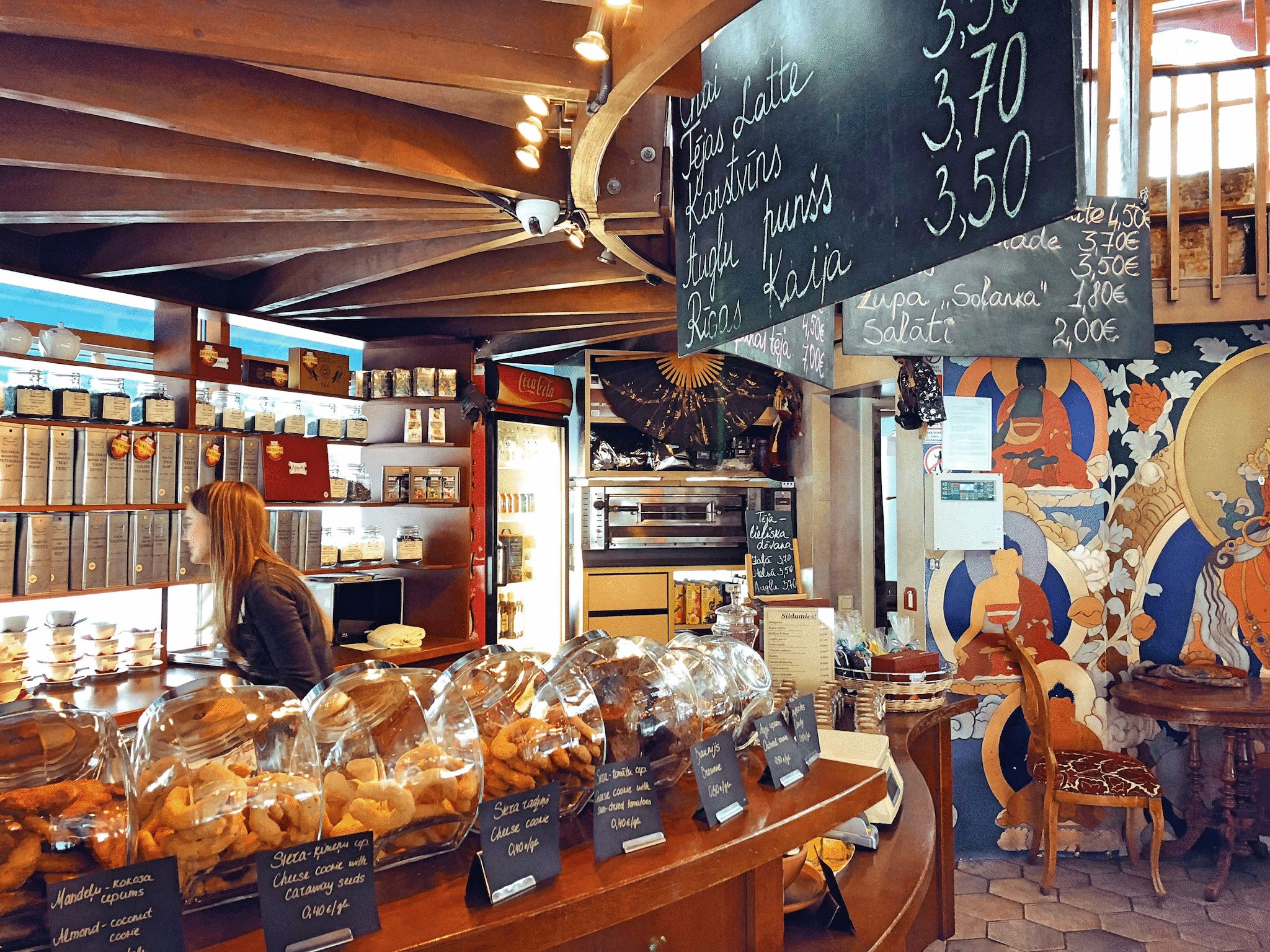 Their carrot cake is top notch, and they have also a wide selection of pies, cookies and everything you need to satisfy your need for sugar.
At the center, there's an spiral staircase that gets to the upper floor, full of cushions and blankets. Ask for a latte, go upstairs, pick up a blanket, and just end the day in the most relaxing way possible.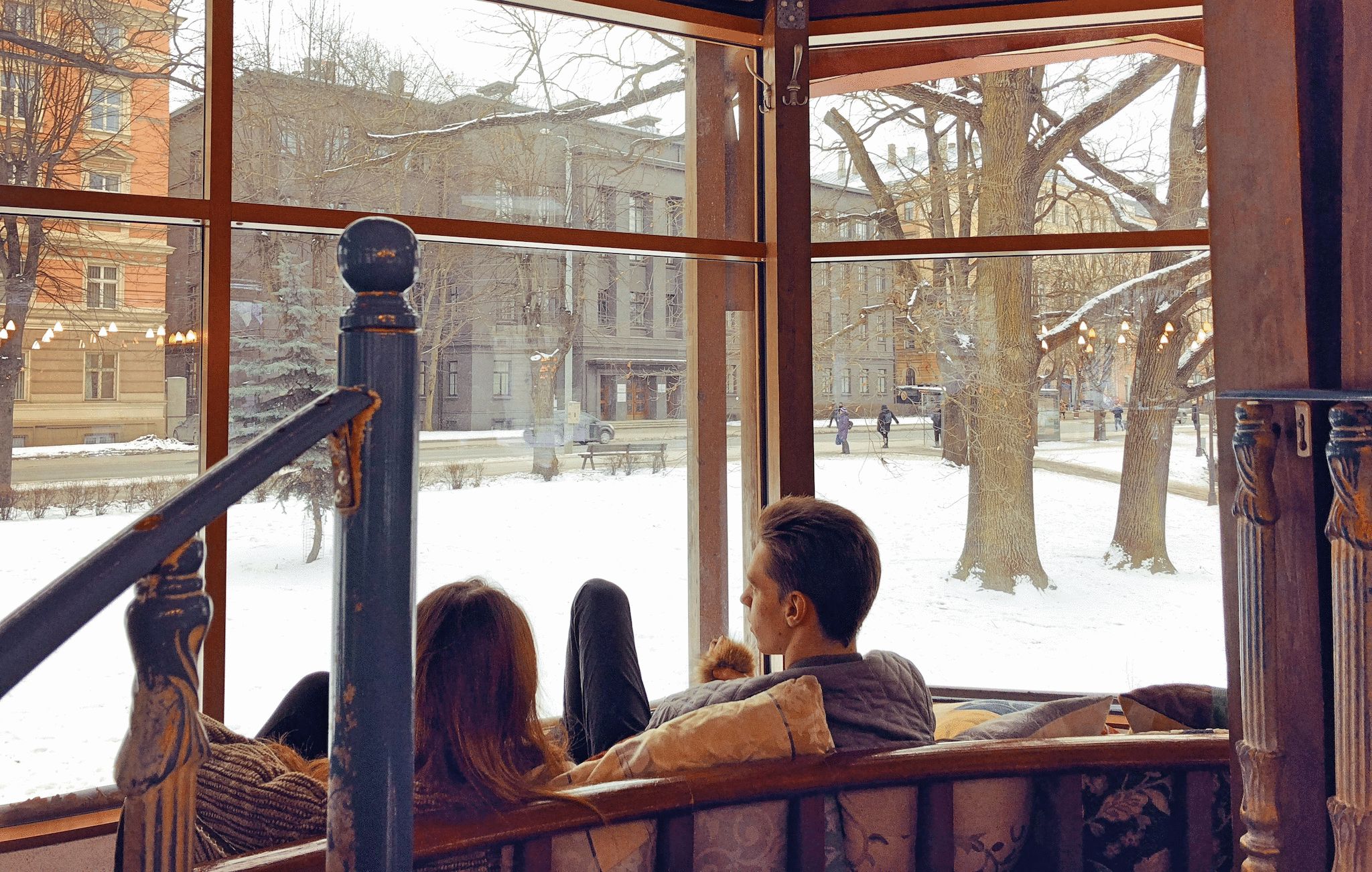 Edit: last time I went to the Apsara Tea House, things had changed considerably… And not for the better. Prices are a lot higher now, and they are being more aggressive to get you out and fill the place with more customers. While I can understand that they quick you out if you don't intend to buy a drink, they are also enforcing you to keep on consuming to stay at the place.

Conclusion
I hope you enjoyed your walk through Riga. After starting a company in Estonia and settling down in Riga, I have fallen in love with the Baltics, specially with this beautiful city.
As there's already a plague of posts like "The Top X things to see in Riga", or "Y things you need to do in Riga", I wanted to offer a completely different way of discovering it. I plan on writing more of these walks that show the city in my opinion in a more natural way.
Hope you enjoyed it!