As you may know, I talk a lot about Estonia in this blog, and for good reason. As a happy e-Resident, and the owner of two Estonian companies, I love sharing my knowledge about the Estonian digital nation and its possibilities for location independent entrepreneurs.
So much in fact that I recently published a book about it. However, today I want to talk about Estonia, and more concretely, its capital, Tallinn, from a different angle. I want to talk about my experience living in Tallinn as a digital nomad.
Different people have different metrics when evaluating how good -or not- a place is for staying for some months.
For context, I live and work as a full-time digital nomad with my partner. We are in our late 30's/early 40's, need to work almost daily, and have a medium budget. We hate Starbucks and fast-food chains and prefer local restaurants and cafes instead.
As a result, we value living in a comfortable, hassle-free house, in a somewhat tranquil and culturally interesting neighborhood, with access to co-working spaces or good Wi-fi connections, and a low cost of living.
We are less interested in nightlife, and not being rich teenagers, cannot afford to spend our time going through every single beach of the country, looking for the perfect wave.
Are we on the same page? Good! Let's start.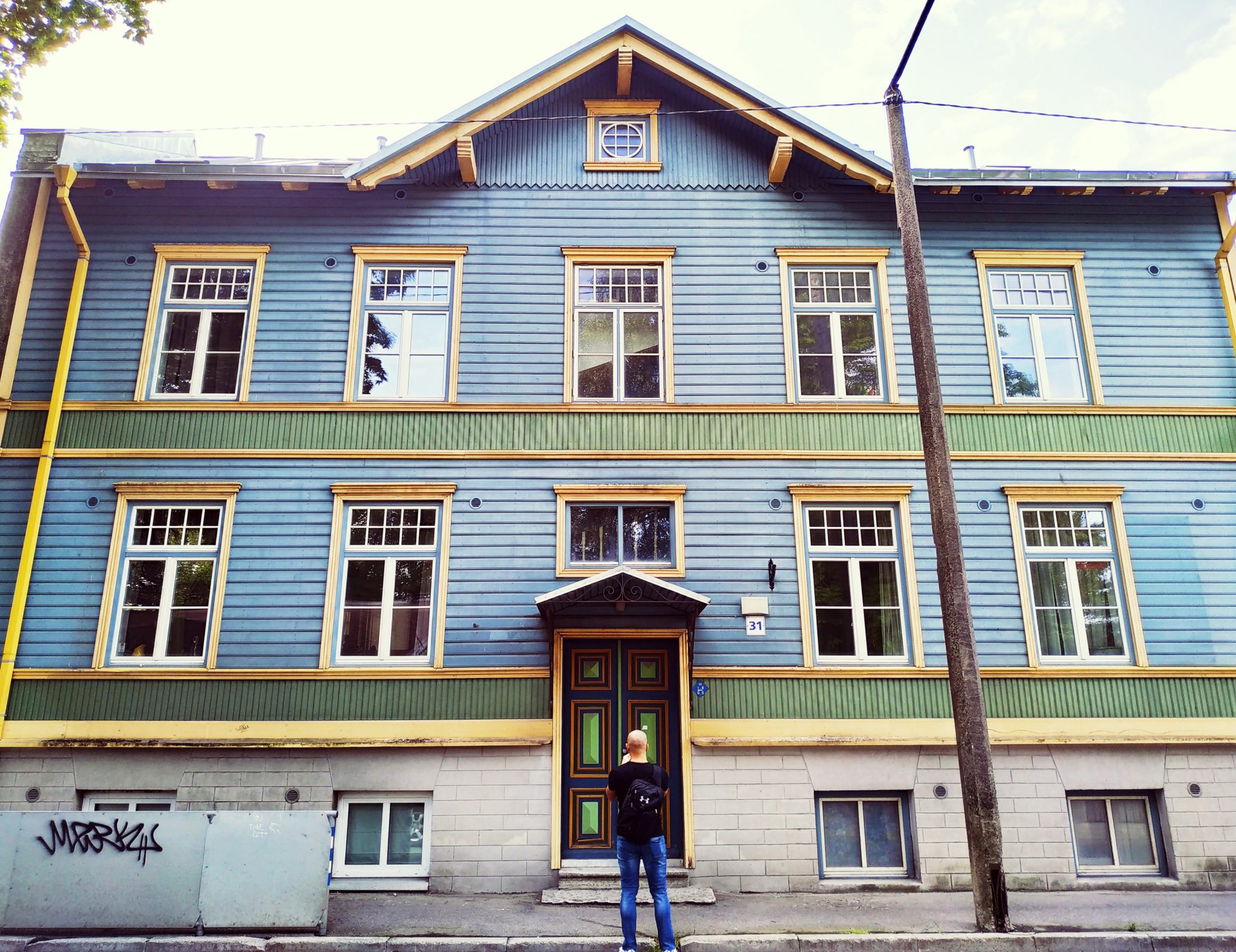 ✈️ Why Tallinn?
My main Estonian business, Companio, has been growing a lot lately, and our headquarters are in Estonia. It's only natural that we come here regularly.
We have been visiting the city regularly during summer for years now, and we have spent at least one winter here too, so I can offer a good overview of life here for expats and digital nomads.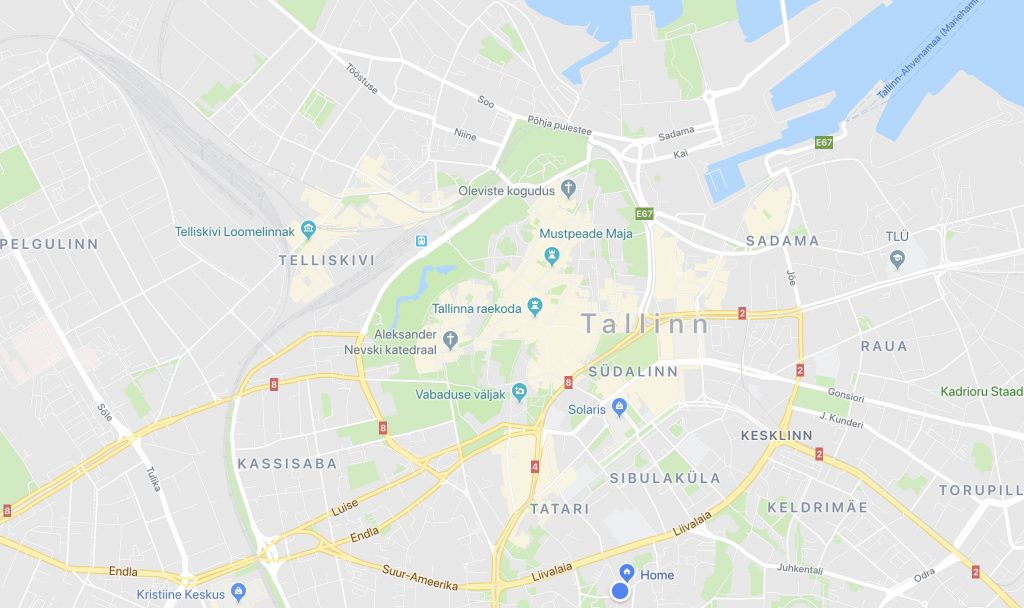 The city and its surroundings
Tallinn is a city of contrasts. The medieval old town, under UNESCO World Heritage protection since 1997, is a picturesque extravaganza for tourists. Outside its walls lies the real Tallinn, a vibrant city where modern concrete and glass buildings intersect with traditional wooden houses and gray soviet blocks from bygone times.
Visiting the old town is a must, even if it's packed with tourists. The Church of the Holy Spirit, the Town Hall, Alexander Nevsky Cathedral, Toompea, and its castle, St. Olaf and St. Nicholas churches, Kiek in de Kök… There's so much to see and discover from a historical perspective, it's overwhelming.
However, beyond the limits of the old town, you will find a modern city ready to be discovered. Full of beautiful cafes, renovated factories serving as co-workings and offices, big glass buildings, nice restaurants, theaters, and plenty of things to see and experience.
Being a seaport city, it also has a beautiful port area which happens to be the hipster neighborhood also. The east part of the city acts as the financial heart of Tallinn. That's where most modern businesses and malls are. The airport, located in that area, is quite close to the city.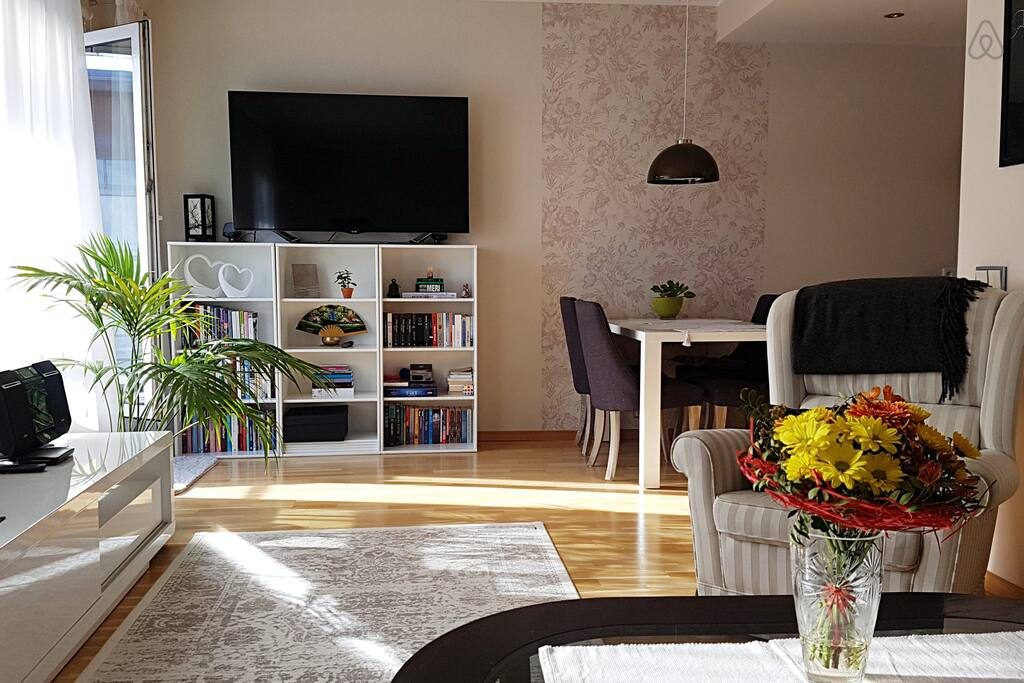 Accommodation
Tallinn is becoming more and more expensive but, right now, it's an affordable place to live. You can get a decent AirBnB apartment for around 700-1000 euros, which is quite cheap when compared to other European capitals such as Berlin, Madrid or Amsterdam. Still, it is much more expensive than Riga, Vilnius, Sofia, or other countries from Eastern Europe.
Most tourists visiting Tallinn look for apartments in the old town. As a result, prices are a lot more expensive there, and you get a lot less for your money. The further away from the city center, the better and cheaper the accommodation gets.
As we think AirBnB is not the best place for digital nomads (especially slow travelers) there are much better options to explore though. We found these local apartments and have been using them whenever we visit Tallinn, quite affordable and luxurious condos right between Kadriorg and the old town.
As public transport is so good and affordable in the city, my recommendation is staying outside of the medieval walls.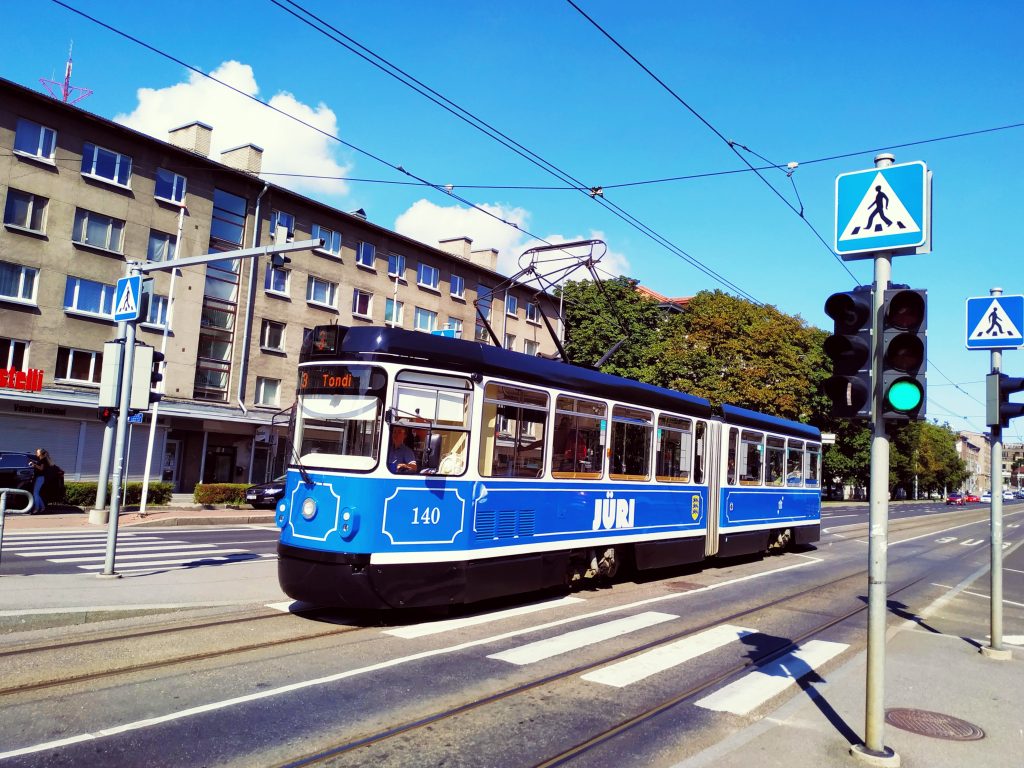 Noise, Traffic, And Safety
Tallinn is a small city, and the old town is closed to traffic. As a result, there's not a lot of cars, except during peak hours. Even then, it's not comparable to big cities such as Madrid, London or Paris, so driving is quite safe and comfortable.
Drivers here are not very respectful with peasants. Especially during the winter months, when everything is covered with ice and snow, and it's easy to slip and fall, they tend to get too close to you on crosswalks, so you get the feeling that, if you stop for a minute, slip, or fall, they will run over you.
Most pubs and bars are located in the touristy heart of the city. So unless you are staying there, the city is quiet at night.
Tallinn is a safe city. It's not only a European town but the capital of one of the most advanced and modern Eastern European countries. The old town can get packed with drunk teenagers (and Finnish visitors) at night, especially on weekends, but you'll be fine as long as you stay out of the busy area.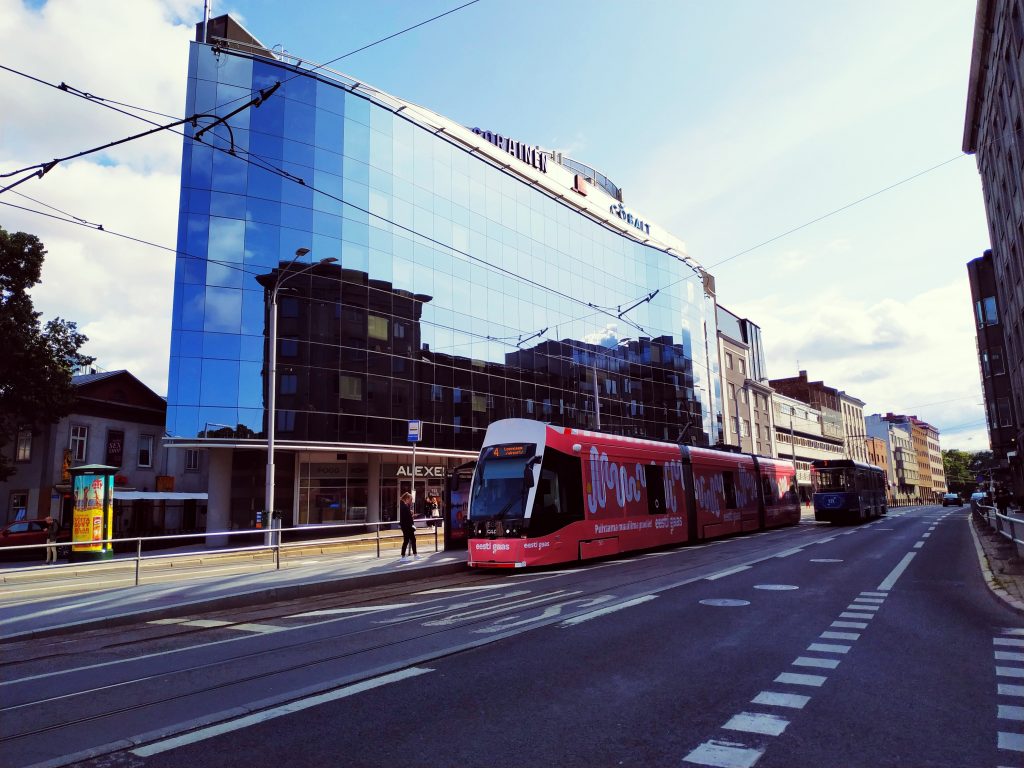 ‍Public Transportation And Walkability
Good news for digital nomads: Tallinn is a walkable, pedestrian-friendly streetscape. It's a small city, so you can get from one end to the other in one hour on foot. If you live close enough to the old town, you have everything at walking distance.
But even better is the fact that public transportation in Tallinn is nothing sort of extraordinary. There are many bus and tram lines.
Public transport is free in the whole country for Estonians, but for foreigners is really affordable. You just need to go to any R-Kiosk (there is one in almost every corner) and ask for the public transport card.
It's a green wallet card that costs 2€. Then, you can charge it with a 1-month ticket for just 23€. That will give you access to all intercity buses and trams. When you no longer need the card, you can go to an R-Kiosk and return it to get your 2€ back. There are 1-day and 1-week tickets if you are staying for less than a month.
The tram is fantastic! I love going to the office by tram. Some of them are old machines from soviet times, while others are more modern and comfortable.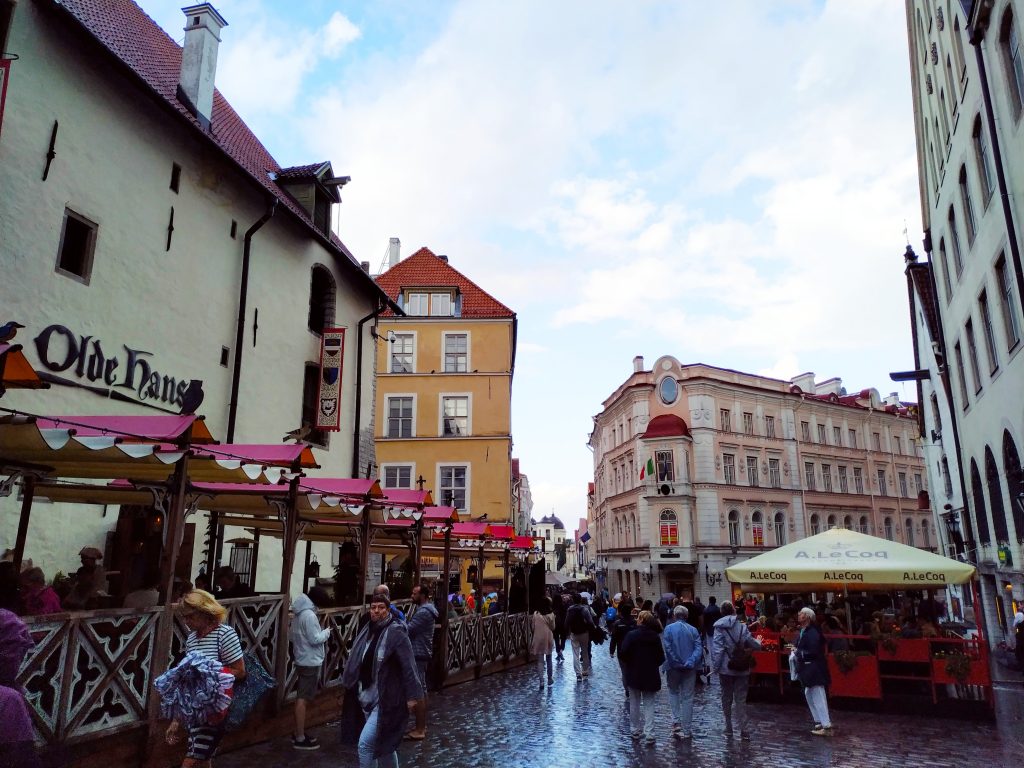 Tourism And Gentrification
Tallinn is a touristic destination. During the summer season and Christmas, the old town is full of tourists, especially from the rest of Europe and Russia. As a result, the center of Tallinn looks like a huge medieval theme park, complete with people dressed as peasants, Japanese tours, camera in hand, and all sorts of expensive restaurants and souvenir shops.
I try to stay away as much as possible from this place.
Luckily, gentrification in Tallinn focuses only in that area. So once you leave the medieval walls and towers behind, you discover the true city. A perfect place to spend two or three months away from crowds. A tranquil, relaxing spot to focus on your work, write, or grow your business.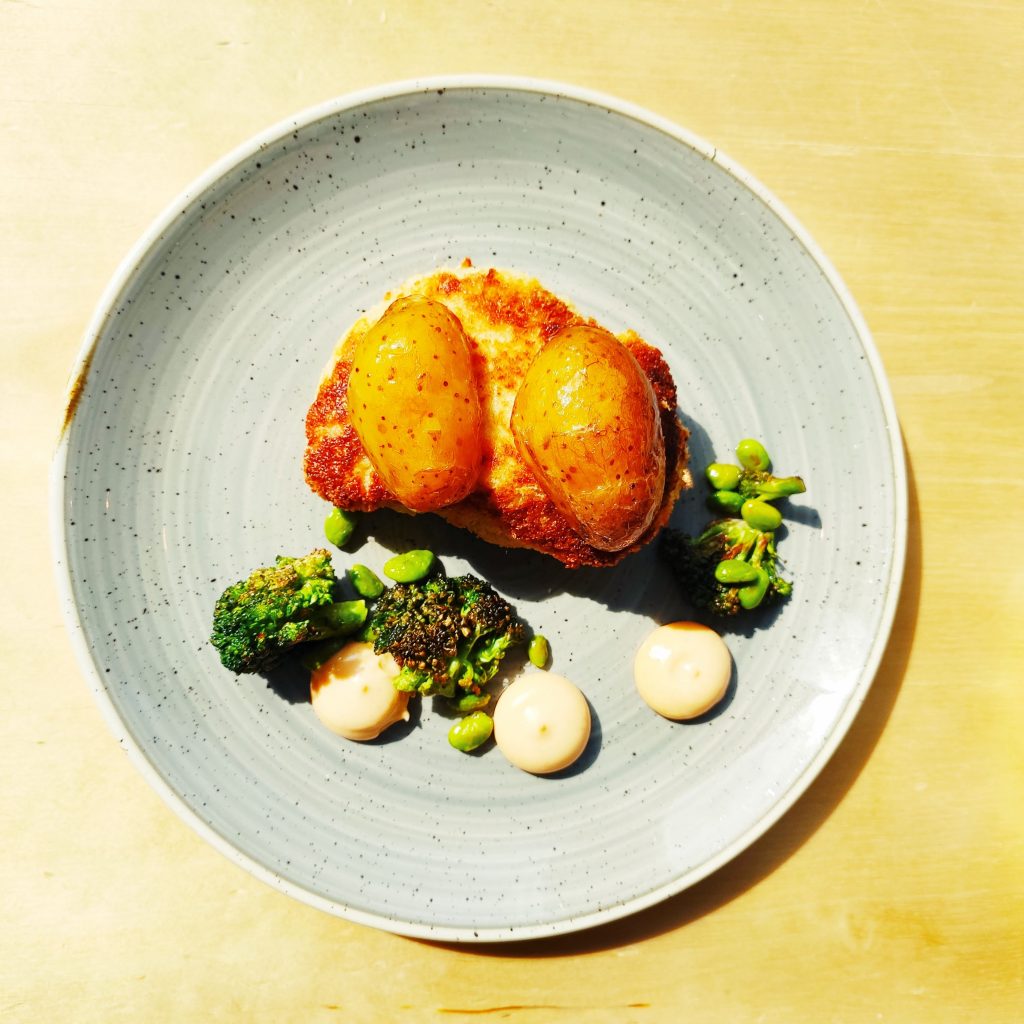 Food
Food is quite good in Estonia, if only not too diverse. They have plenty of soups, which I love (especially borsch and solyanka) that are closer to a Spanish stew than your typical clear soup. I love them.
They have dishes with meat, vegetables, and mashed potatoes, and also really good fish dishes, mostly with salmon. Overall, nice food. It's not Thailand, Kuching or Spain, but I am really fond of the Estonian cuisine.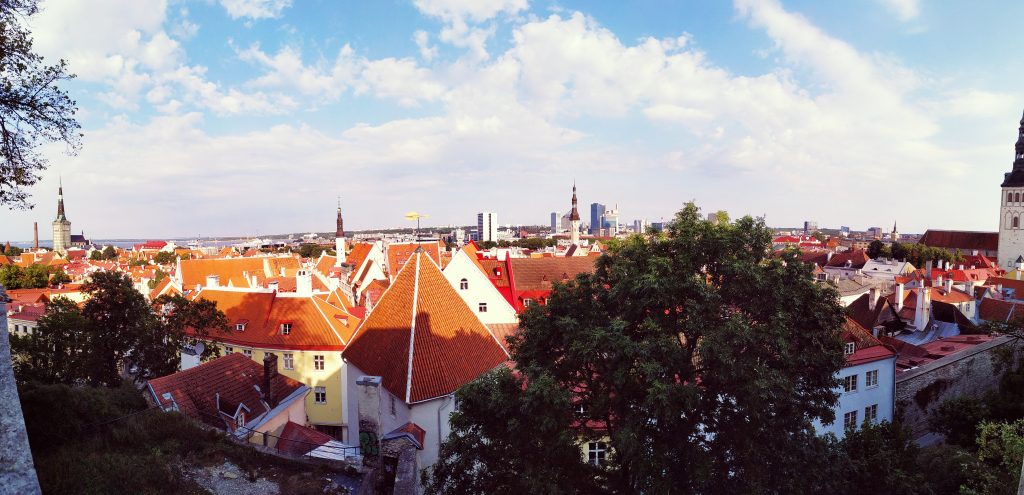 Weather
When visiting Tallinn, one of the most important aspects to take into account is the weather. Tallinn enjoys soft summers but suffers from VERY harsh winters. Some people love the Estonian winter, but it is definitely not for everybody.
We have been spending the summer months here. However, recently we also went through the Estonian autumn and winter, and it is hard. I won't recommend it to anybody. They say that it is cool with the snow, and the saunas, and you have to experience it, blablabla, but believe me, you don't want to be here on winter. It's not just that it's cold. It's dark, and there is almost no sunshine for months. With the low temperatures, the icy streets, and the frequent snowstorm, you'll find yourself confined at home for weeks sometimes, with little to do outdoors.
In my opinion, summer is the perfect time to be in this region of the world. During June, July, and August, the weather is fantastic. Temperatures never got past 25 ºC, and the nights were cool but never too chilly. It rains quite frequently, but there are many sunny days too. You can go to the beach, enjoy the city or go hiking.
How do Estonians endure the winter months? Well, all Estonians I know travel outside of the country during the winter months, at least for a couple of weeks or even a whole month.
So when visiting Tallinn, bear in mind that winters here can be dark and cold. It's much more enjoyable to stay during summertime.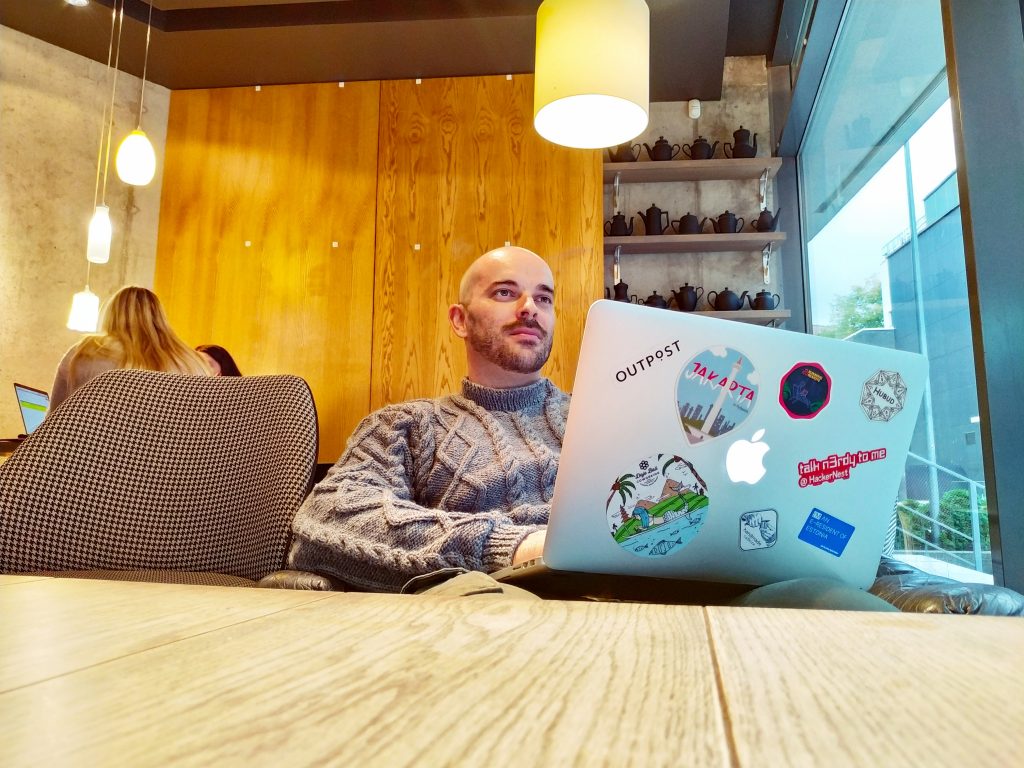 ‍Places To Work
Tallinn is full of co-working spaces, cafes and places to work. WiFi connection is exceptional everywhere you go.
There are two famous co-workings in town: Lift99 and SpringHub. As you would expect from this kind of hyped spaces, they are quite expensive. Lift99 starts at 200€/mo for a flex-desk in an open area. Starting at 160€, SpringHub is slightly more affordable, and you get a lot more for your money in my humble opinion.
There are however many small, less-known co-working spaces spread all over Tallinn. If you invest some time, you can find a good place to work for around 100€ a month.
Fortunately, my company has offices in town, so we did not need to go to any co-working space. Nevertheless, we worked frequently from cafes, especially our favorite coffee chain, Caffeine Roasters, which is also available in Riga.
Hospitals And Clinics
The public health system of Tallin is quite good, and the city has good hospitals and clinics. Most doctors speak perfect English, and private health care is not that expensive.
Luckily, we didn't have to go to the doctor, but I did my research and located the clinics that were close to our apartment. It's a good idea to do that before arriving at your new destination to avoid awkward surprises.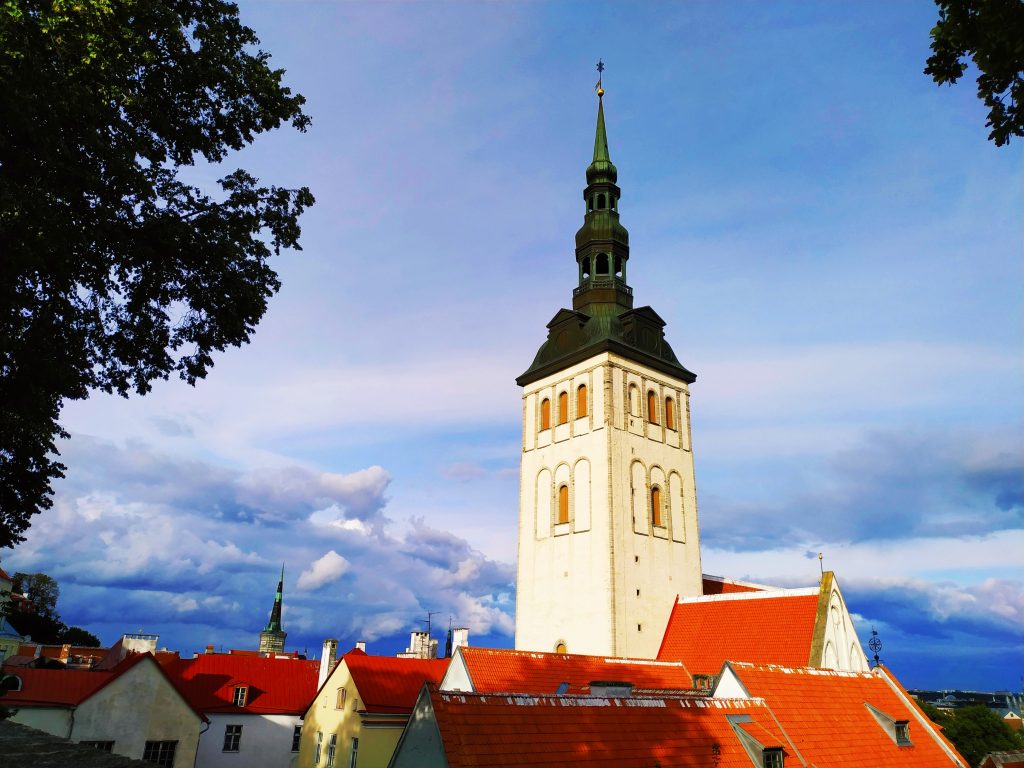 Cost Of Living
For a European capital, Tallinn is certainly affordable. Not as much as Riga, Vilnius or Sofia, but the cost of living here is a lot cheaper than in Madrid, Berlin or Amsterdam.
That said, the old town is a lot more expensive than the rest of Tallinn. It will be hard for you to have a decent meal for less than 15-20€ including a drink, and apartments can go up to 2000-3000€ per month easily.
When you get out of the city center, things get a lot better. We rented a beautiful apartment with a sauna and a large balcony for 850€ a month.
You can have a one-dish meal with a drink for 6-7€. A latte is around 2.5€. Our groceries were about 50-60€ per week. Beer and other alcoholic drinks are more expensive. A pint is 3-4€ in most bars.
Of course, if you are on a budget, Tallinn is not Chiang Mai or Kuching, but it's still an affordable European city in the heart of the Baltics.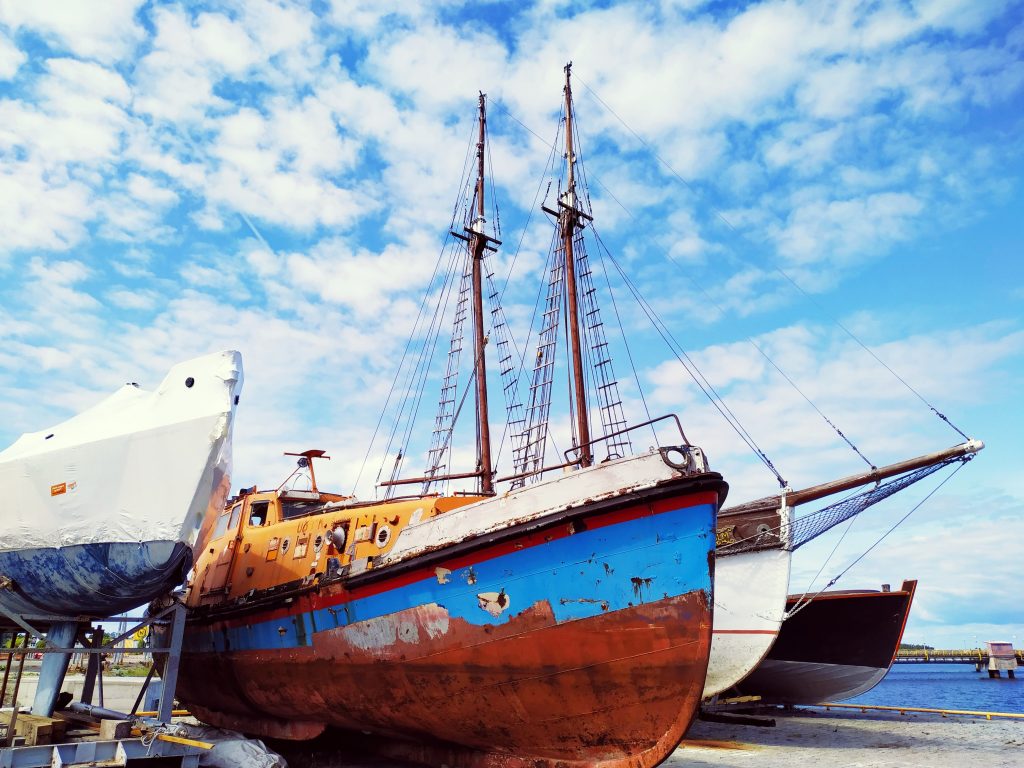 People
After spending nine months in Riga, we were expecting Estonians to be as laid-back and sullen as their Latvians neighbors. Fortunately, they are completely different. Estonians, while still shy and colder than south Europeans, are much more open and talkative.
You realize it when you come across someone in the building on your way to the office. Instead of looking away, they often would smile at you and say "Tere". This may seem an insignificant detail, but a lot of these details together matter.
Like other baltic estates, however, you need to be aware of the past of Estonia, especially regarding their Soviet past. The Estonian society is also divided into a Russian-speaking and an Estonian-speaking population. Those who don't have Estonian ancestors before the Soviet occupation carry grey "Alien passports". They are not proper citizens, are not allowed to vote, and can't visit Europe without a VISA.
As a foreigner, you may or may not be aware of these subtle social differences, but it's important to understand the complexity and diversity of Estonian's society, its past and its legacy. Fortunately, Estonia is a forward-looking country, more than any of its cousins, and I think their society is a lot more cohesive than the Latvian or Lithuanian ones.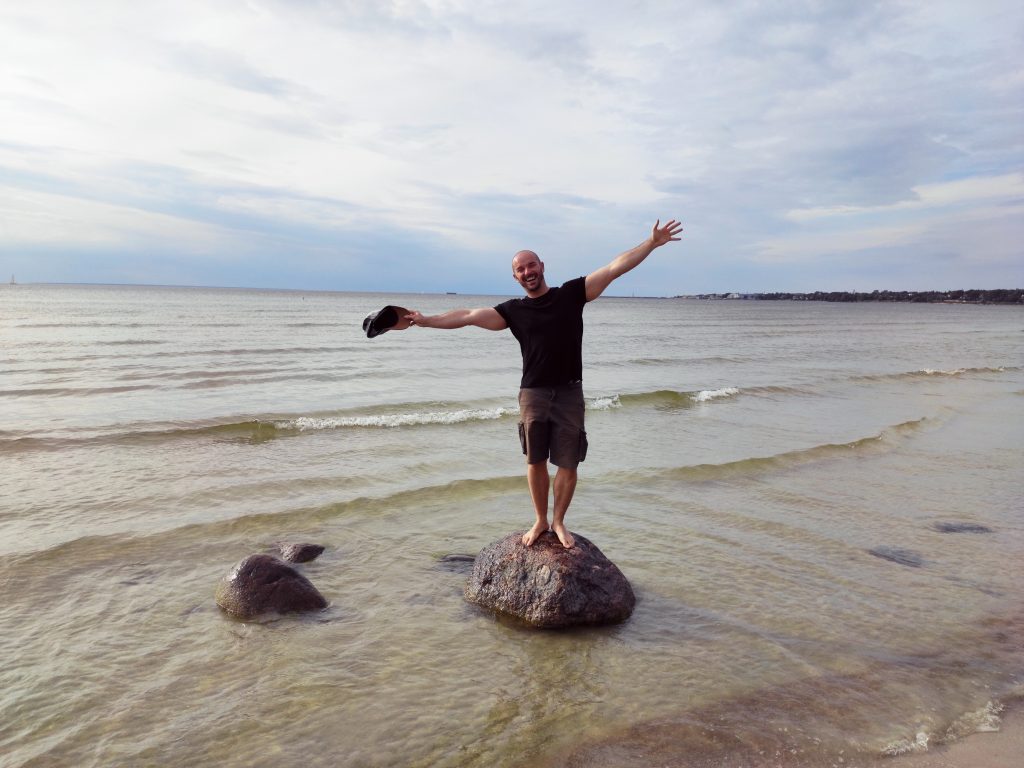 Urban Life: Bars, Restaurants, Things To Do
Tallinn is a vibrant city, full of places to go, things to do, bars, restaurants, and entertainment options.
… Bars, restaurants
There is a plethora of restaurants serving local food, and also restaurants from all over the world. You can enjoy a Georgian dinner or a Thai meal, or savor the traditional Estonian food. There's even a lovely Spanish tapas restaurant called "Pan y vino" in the old town.
There is also a myriad of local coffee shops. People love to hang out in cafes until late. As I mentioned before, my favorite coffee chain, Caffeine, has plenty of spots in the city. You can relax in one of their sofas with a delightful latte for just 2.50€.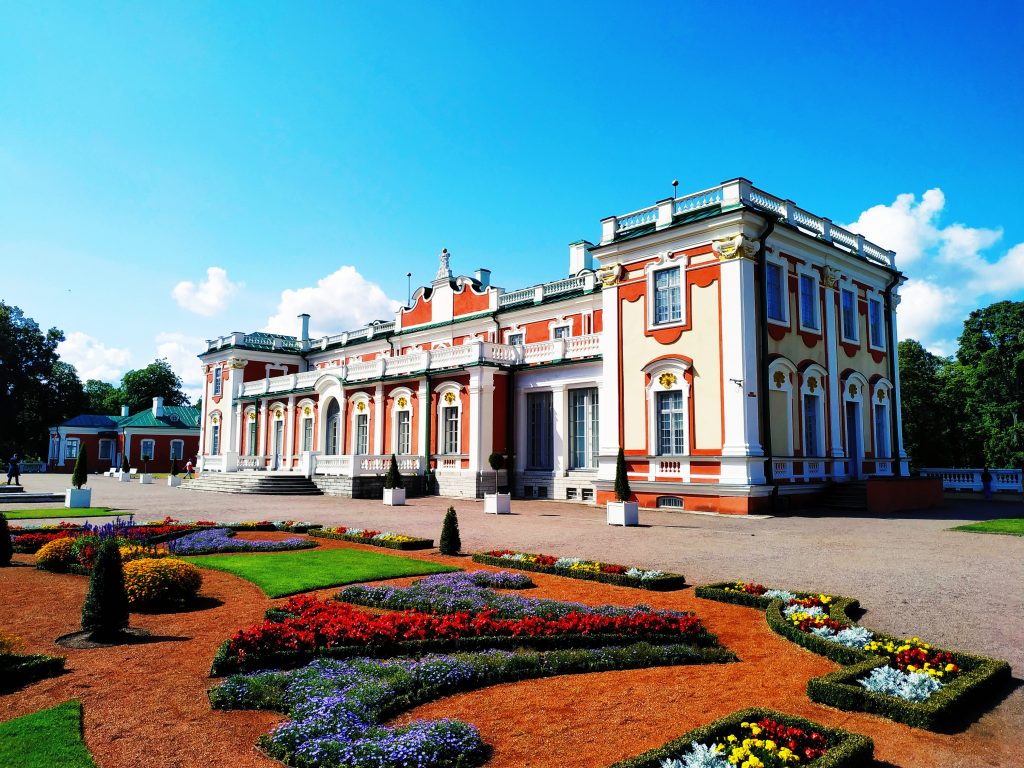 … Things to do
Tallinn has always plenty of events going on. Concerts, festivals, performances… There are also lots of malls, cinemas, and activities to keep you happily busy for a whole year. Of course, there's also the old town. Touristy or not, its cobbled streets make for a pleasant afternoon walk.
If you arrive in summer, there are two beaches to go to on weekends: Pirita, in the north-east of the city, and Stroomi, in the west side. Pirita is more crowded, and feels like a proper summer beach. Stroomi is better for a relaxing Sunday afternoon to read a good book, watch the crows and walk along the seashore. The sea level in the baltic ocean is quite low. You can walk hundreds of meters into the water, and it will never get above your waist.
Tallinn has also lots of museums, theaters and cultural life. Make sure to visit the Kumu museum located at the Kadriorg park, and the Summer Palace of Peter the Great encompassed by its stunning gardens.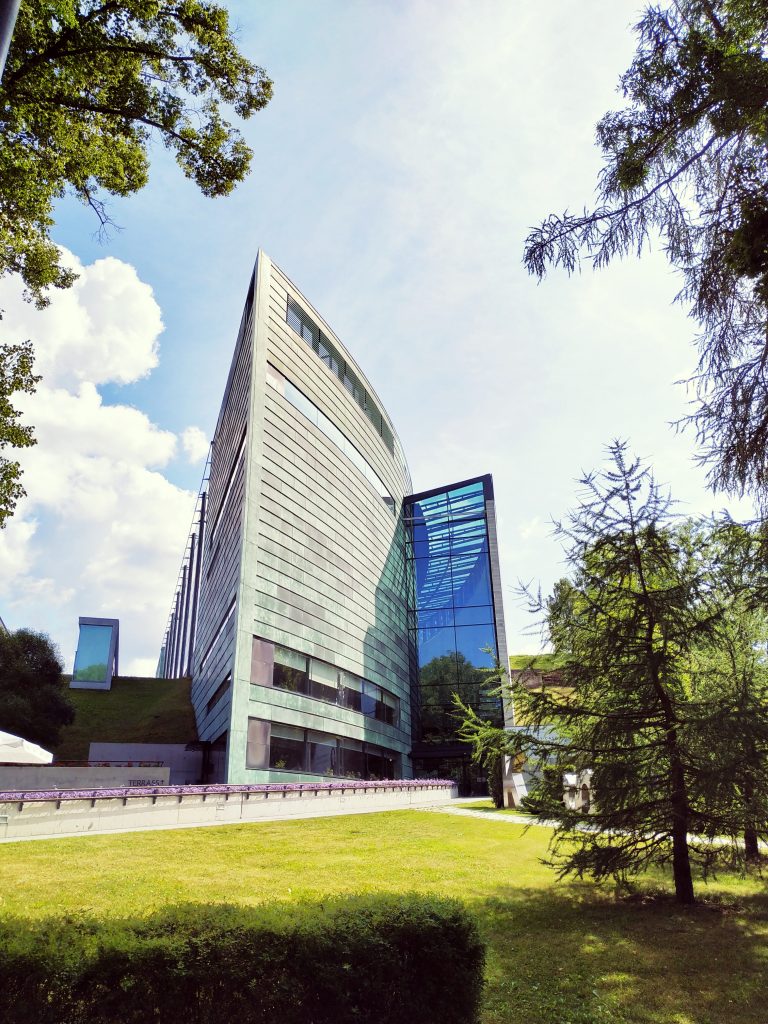 The surroundings of the city are beautiful. You can go hiking in the nearby forests or visit the countryside. Three-quarters of Estonia is covered by trees. You can also take the ferry to Helsinki and do a short trip to visit Finland.
Overall, there are lots of things to do, both in the city and outside.
… And The Arvo Pärt center
Arvo Pärt is my favorite composer. He invented a variant of minimalism called Tintinnabuli. He is Estonian but had to go into exile to Berlin due to the opposition of the Soviet regime to his music. Recently, a Center was built in his honor: The Arvo Part Center.
Located in Laulasmaa, one hour away from Tallinn, and surrounded by a heavenly forest, the Center, designed by Spanish architects Fuensanta Nieto and Enrique Sobejano, is an architectonical masterpiece. Even if you don't like Arvo Pärt's music, the Center's worth a visit. It has a cool cafeteria with amazing views and excellent WiFi too.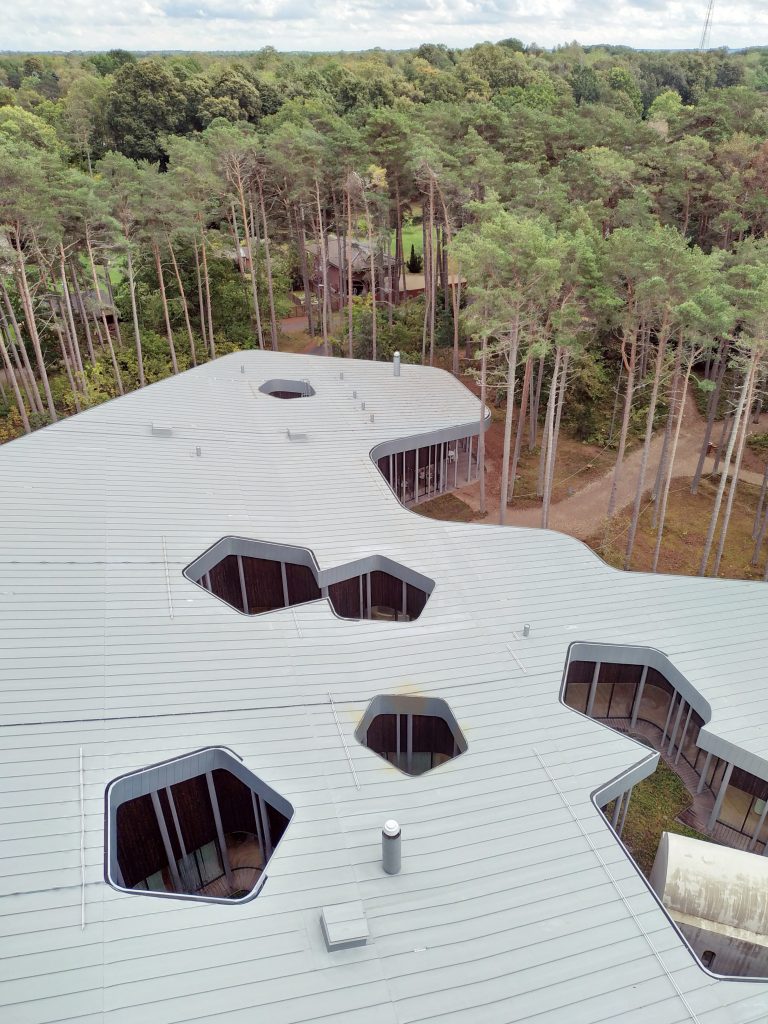 Life In Tallinn for Digital Nomads, Final Verdict
Tallinn is a lovely town. With plenty of things to do, a relatively low cost of living for a European capital, and a plethora of cafes and co-working spaces to work from, it's a perfect digital nomad spot to spend two or three months. The summer season, blessed by soft temperatures, is probably the best time to visit the city.
However, I won't really recommend to visit the city during winter. It's cold, dark, and kind of depressing.
We love Tallinn, though, and as our companies are here in Estonia, so we visit the city very often.