After spending July and August in Tallinn, we left with the last breath of the summer to the South, looking for warmer coasts. Concretely, to Rijeka, Croatia. How is life in Rijeka for digital nomads? Is it worth a visit? Let's find out!
Different people have different metrics when evaluating how good –or bad– a place is.
For context, me and my partner are digital nomads and entrepreneurs. We are in our late 30's/early 40's, need to work almost daily, and have a medium budget. We hate Starbucks and fast-food chains and prefer local restaurants and cafes instead.
As a result, we value living in comfortable, hassle-free apartments located in peaceful and culturally interesting neighborhoods, with access to co-working spaces or good Wi-fi connections, and a low cost of living.
We are less interested in nightlife, and not being rich teenagers, cannot afford to spend our time going through every single beach of the country, looking for the perfect wave.
Are we on the same page? Good! Let's start.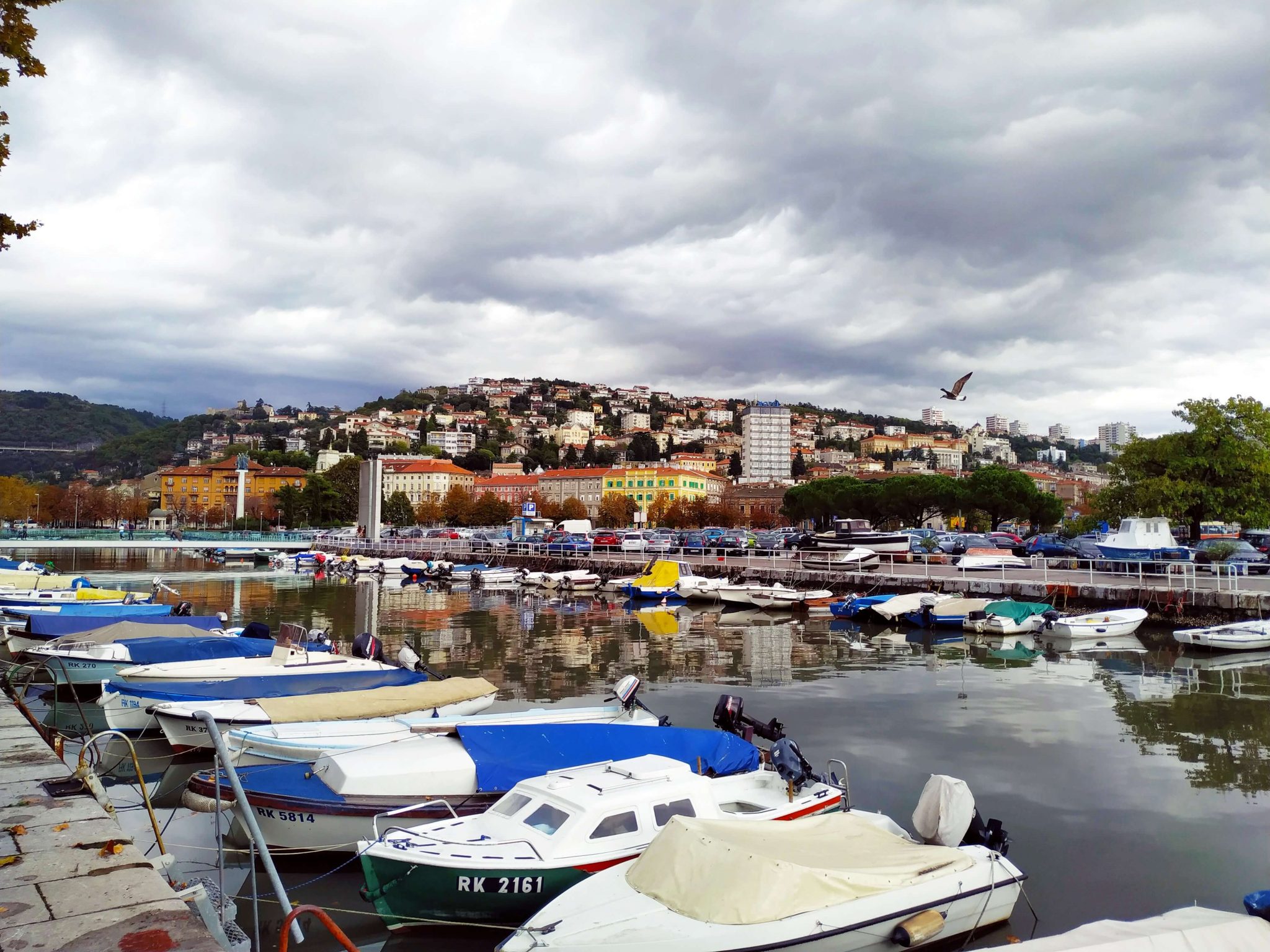 ✈️ Why Rijeka?
Most digital nomads flee from Europe for winter to either South-East Asia or South America. We considered moving to Kuching or Kuala Lumpur to spend the winter there, but finally decided to give South-East Europe a try. There are lots of places there we want to visit.
One of them is Croatia. Now, for me, Croatia was kind of a mystery. As a consequence of the collapse of the USSR and the internal tensions between multiple ethnic, religious and social groups, Yugoslav fragmented into independent forces. That led to a series of ethnic conflicts we all know as the Yugoslav Wars.
I remember hearing about the war when I was a kid. I was 11, and Yugoslav sounded to me like a distant, unreachable place. A communist country far far away. When I started traveling, I realized all these countries are indeed at the heart of Europe, and I knew nothing about them, apart from the horror stories of ethnic cleansing, genocide, and wartime rape I had heard in the early nineties.
We decided it was time to reconcile with the Balkans and start with a country that was indeed part of Europe since 2013. It was also a mediterranean country, perfect to run away from the harshest North-European winter.
First stop: Rijeka, in the coast, until the end of the year, and then, Zagreb, the capital.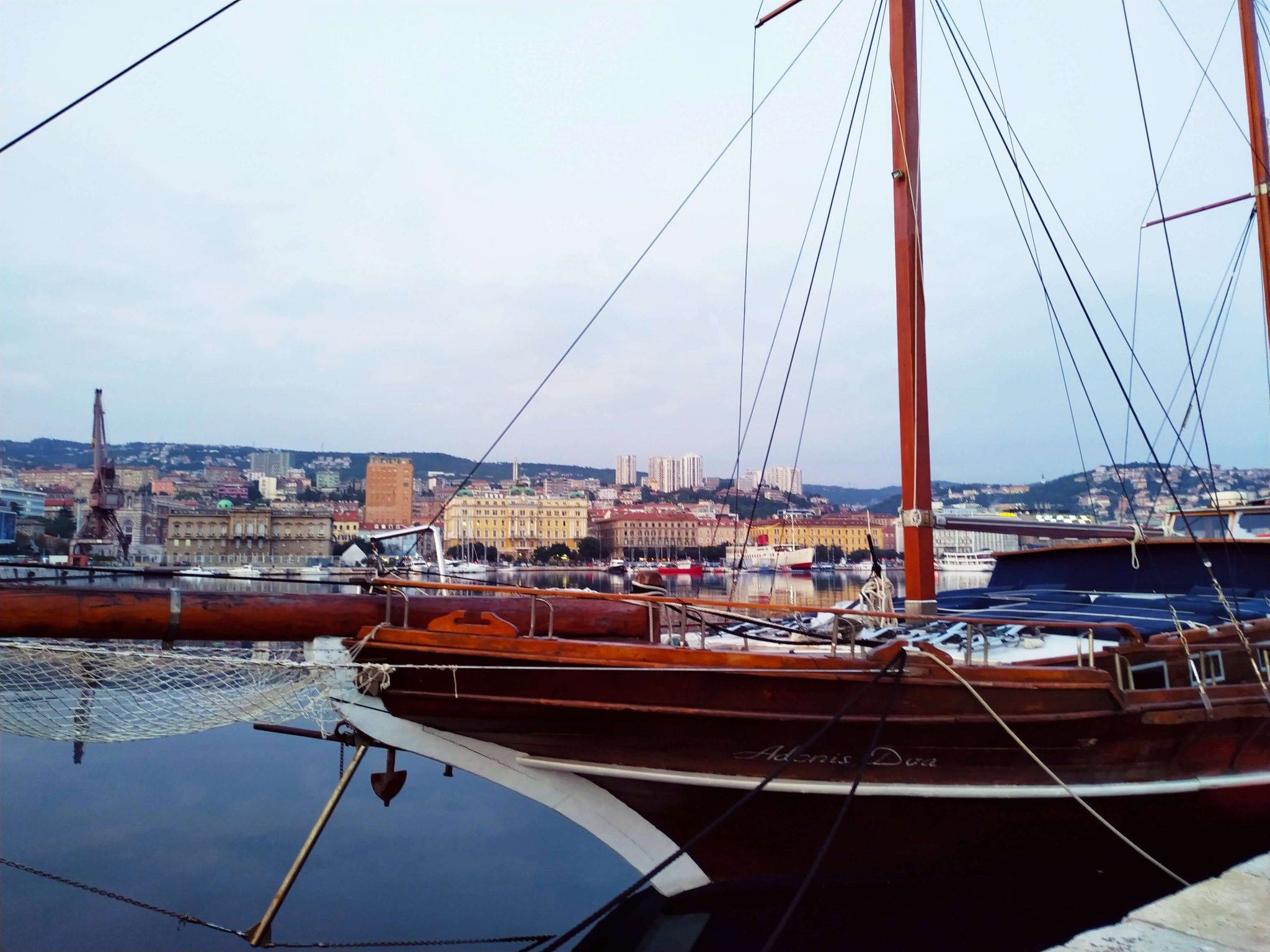 The city and its surroundings
Rijeka is a small city of just about 130.000 souls. It has many names. Its called Fiume (in Italian), Reka (in Slovene), Tharsatica, Vitopolis, and Fiumen (in Latin), and its name means literally "River" in all those languages (how cool is that?). It is also known as the "city that flows", and it's easy to see why.
Rijeka is located by the sea, in a valley surrounded by mountains. That makes it a truly special place. Crowned by a castle, and once an important maritime port, it is full of contrasts.
Being a mediterranean coast city, it reminds me a lot of my home town, Cartagena. The buildings, the port, the scent of the ocean, the industrial area… In a way, It feels like home here.
There are obvious differences, however. Rijeka is much more diverse and culturally interesting. It's full of museums, art galleries, and intense street and underground cultural scenes.
Indeed, Rijeka has been awarded the title of European Capital of Culture 2020 for its programme "The Port of Diversity" whose goal is transforming the city into a point of reference in culture and creativity in Europe.
That was a pleasant surprise for us. We did not know about it until we arrived, but is making our stay here a lot more enjoyable. Currently, a lot is going on already in the city: events, concerts, street performances… there's a creative vibe all over town.
Rijeka was part of Italy for a long time, and was called Fiume. The Italian influence is obvious all around the city, but especially in the architecture, that is also dominated by Austro-Hungarian style buildings. Unfortunately, there's also some ugly touristy blocks of apartments from the 60's and 70's, the ones you can find in some mediterranean cities, especially in Spain. Overall, though, a beautiful, majestic city.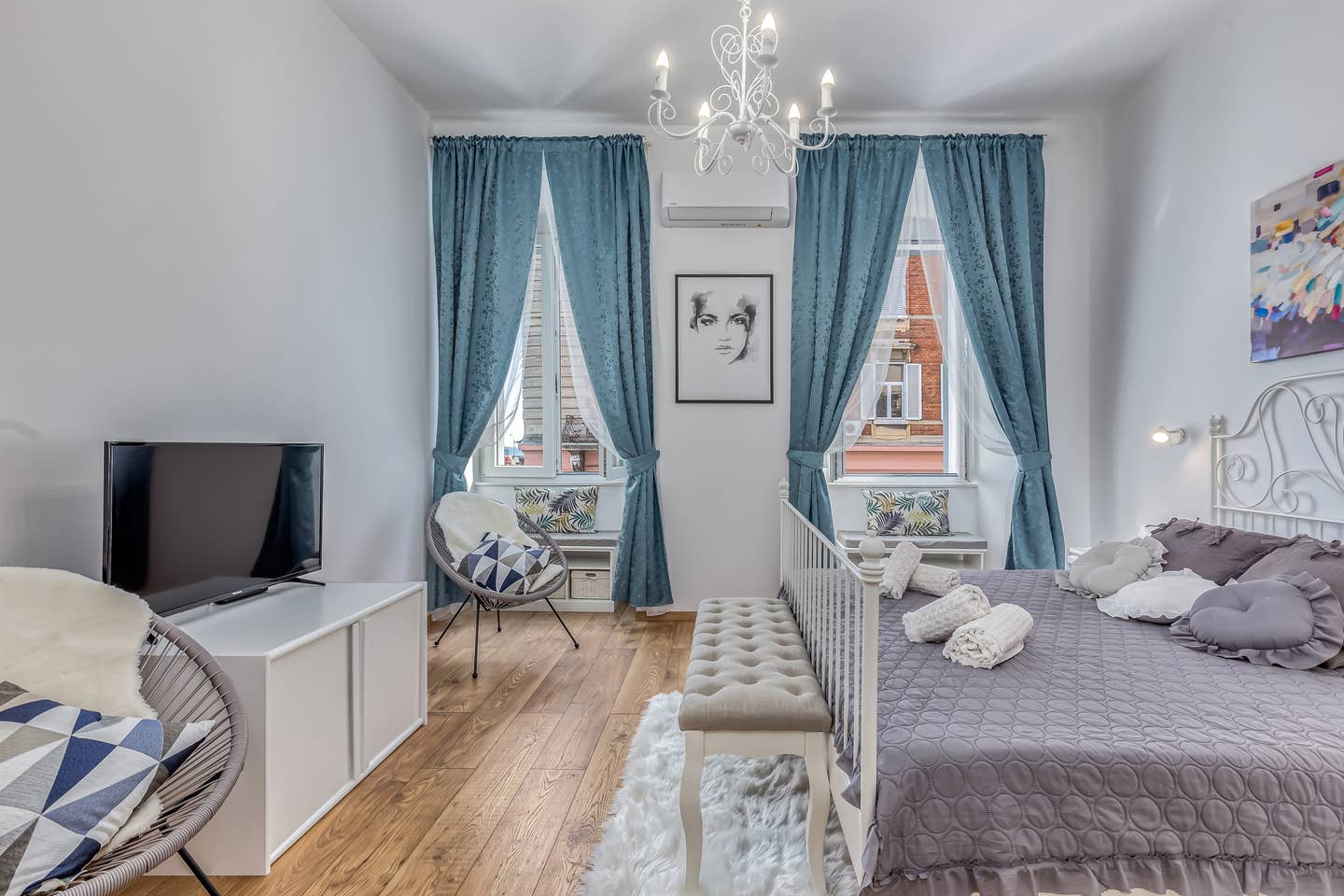 Accommodation
There is no shortage of great apartments in the city center. These apartments are located in those Austro-Hungarian style buildings I described above, so the ones that are renovated are amazing. Spacious, with high ceilings, and those tall wooden doors.
Apartments are affordable here, especially off-season. AirBnB works flawlessly, and you can find flats for all budgets.
As an example, we found an amazing apartment that is, by far, the best one we've lived in to date, for less than 900€. It is that good. It is beautifully decorated in a minimalist vintage style. Two large rooms with a desk and a reading corner, a large, open concept living room and kitchen, and even a piano!
If you are considering Rijeka as your next nomad destination, I can whole-heartedly recommend it to you. Goranka and her husband are the perfect hosts, the price during the winter months is a bargain, and you can't possibly get a better place to stay anywhere in Europe. Check it out! (Note: I don't get any commission from this link, but if you decide to rent it, say hi to Goranka from Ignacio and Miguel!).
The best area is, in our opinion, around the port, the Korzo promenade and the clock tower. This is where all the action happens. Our flat is located there, in front of the National Theater.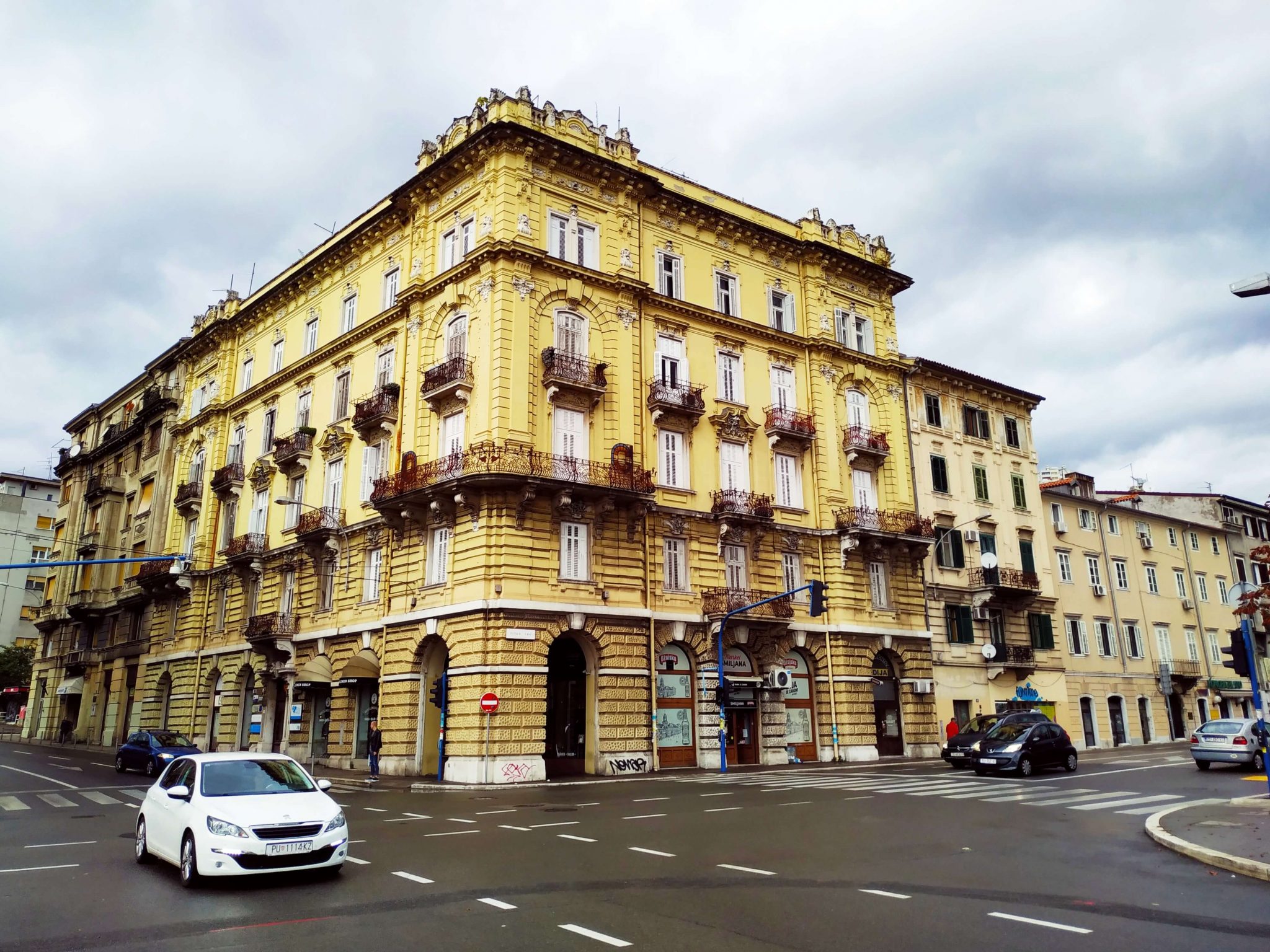 Noise, Traffic, And Safety
Being such a small city, there's never a lot of traffic. That also means not a lot of noise from cars or motorbikes.
Even though Rijeka is a vibrant city, full of events, bars, and people on the streets, it is not noisy at all. At least, the neighborhood we are living in, close to the National Theater, is quiet and tranquil.
It is also a very safe city. As with most European countries, you have nothing to worry about if you follow some common sense rules.
All things considered, a safe, tranquil and comfortable place to live.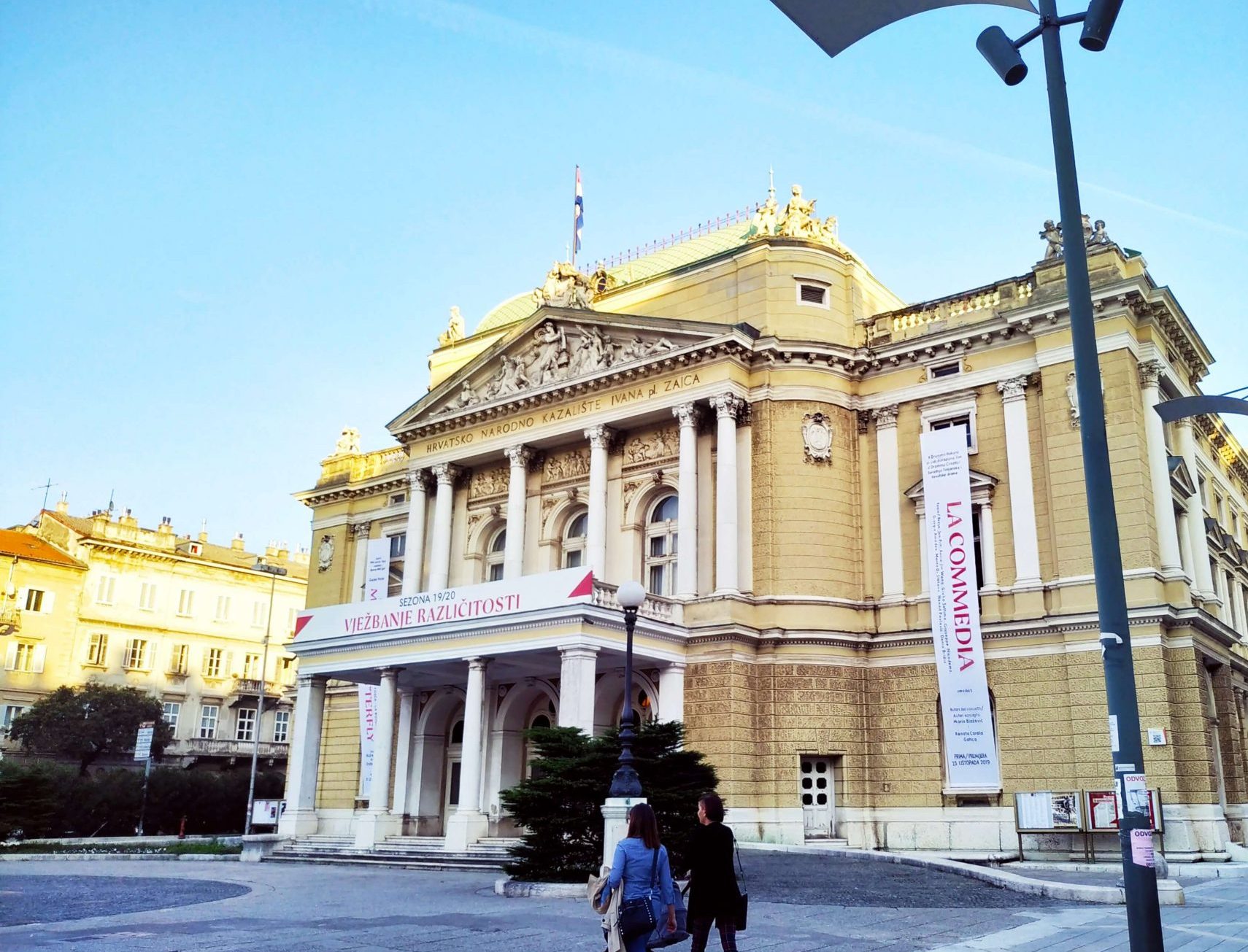 Public Transportation And Walkability
Rijeka is small and walkable, and you can comfortably reach any location on foot in 30 minutes tops. However, the northern part of the city sits on the mountainside, so depending on where you live, you can find yourself climbing slopes and stairs up and down all day. The area close to the port and the clock tower is the flattest, so if you are exercise-averse, you should stay there.
There are some bus lines, though, and public transport is not very expensive. Line 2, for example, will take you to the Trsat Castle, in case you don't want to climb the 500 steps to get there.
Bolt and Uber are both available in the city, so it is very easy to grab a taxi if you need to get somewhere fast. The prices are quite good, similar to cities such as Riga or Tallinn.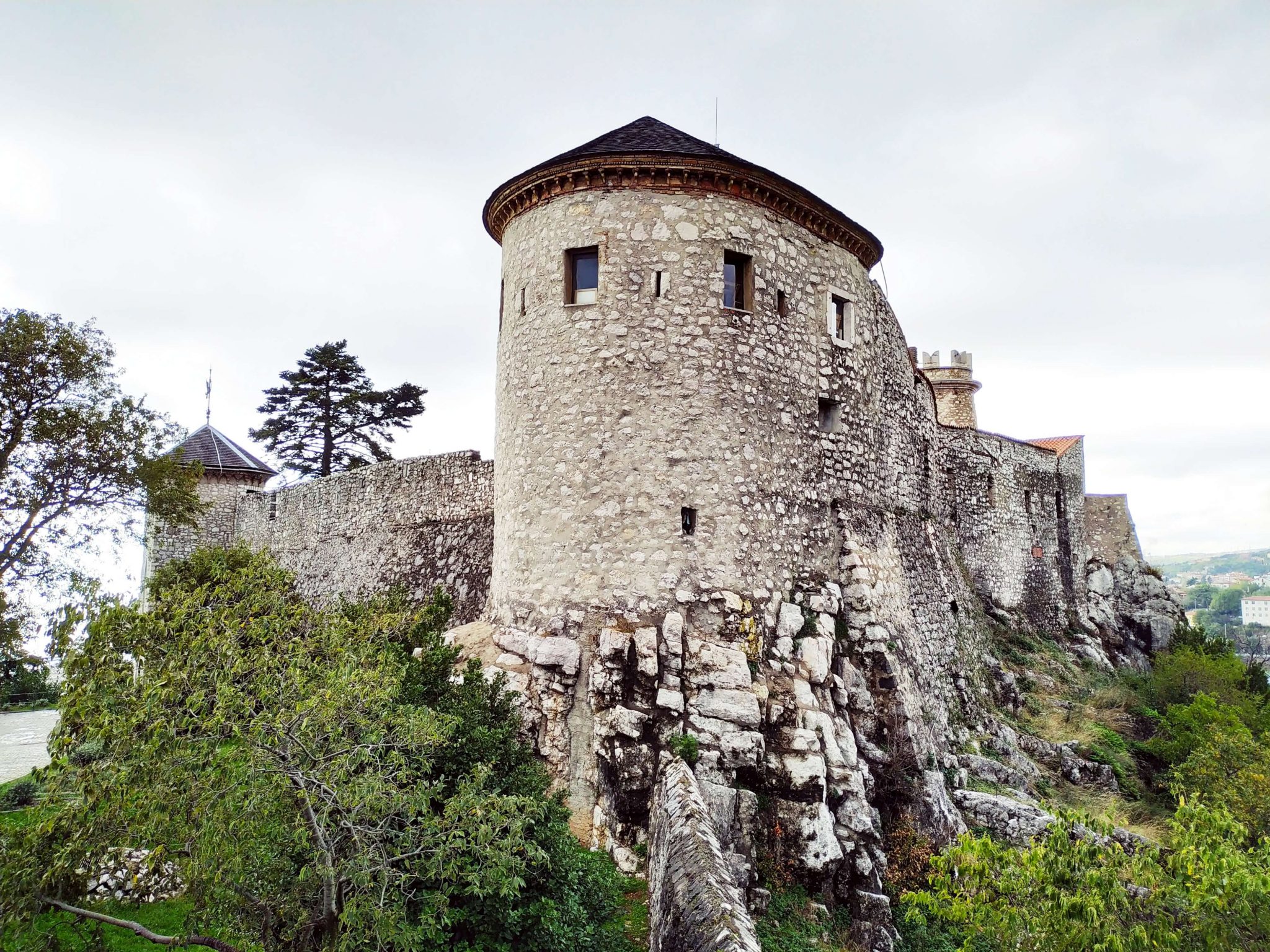 Tourism And Gentrification
With such a wonderful location in the Mediterranean, and a plethora of things to see and experience, you can't expect Rijeka to escape tourism. Fortunately, the city is not as well known as Split or Dubrovnik, so it's mostly free of mass tourism, especially off-season.
I would recommend you to visit Rijeka during the autumn and winter months. We are spending October, November and December here, and much like in the south of Spain, there are almost no tourists to be found these months.
Food
Well, food in Rijeka is amazing! The diversity of cultures and people inhabiting the city really shines when it comes to food. The local mediterranean cuisine is rich and includes things that I thought were exclusive of Spain, such as ham (what Spaniards would call real ham, not Italian variants such as prosciutto or smoked pork), squid, a myriad of fish dishes, vegetables and salads… a delight to the palate.
Also, there is a strong Italian influence as well. You can find lots of typical Italian restaurants offering all kinds of pasta, pizzas, and lesser-known traditional Italian dishes.
The only downside is that restaurants are expensive here, but I talk about it down below.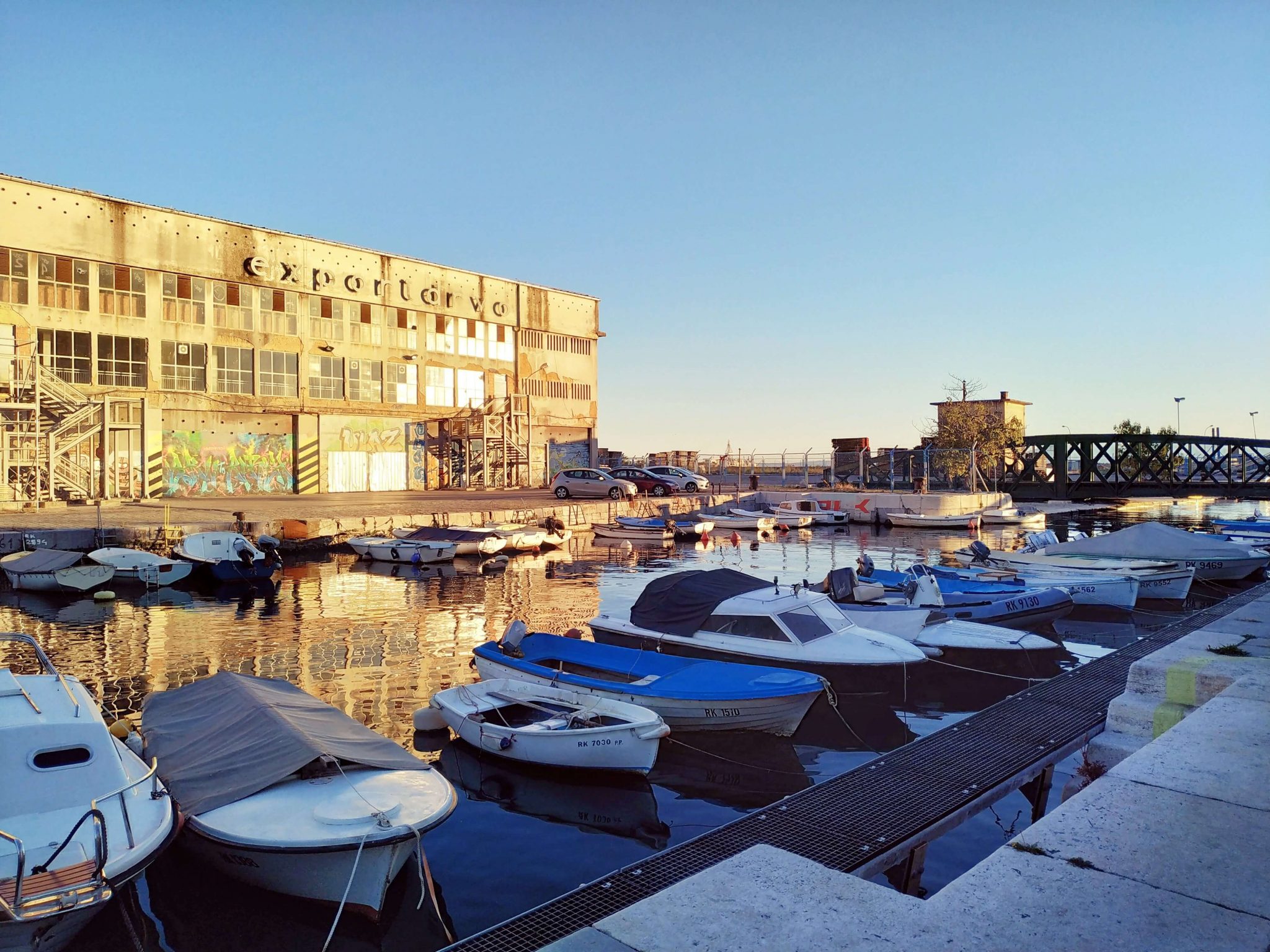 Weather
Due to its privileged location, Rijeka enjoys warm summers and soft winters. As I mentioned, we were looking for a place in Europe where we could enjoy the winter, hang out outside, etc.
Well, Rijeka is definitely not Borneo or Chiang Mai, but the weather is similar to the South of Spain. It's a lot more rainy, and definitely colder, but still in November, we were having a walk today in our T-shirts and enjoying the sunny day. Just a week ago, we were sunbathing and swimming in one of the many coves close to the city.
In summer, the weather is a lot warmer, and there's no much rain. Just what you would expect from a Mediterranean city.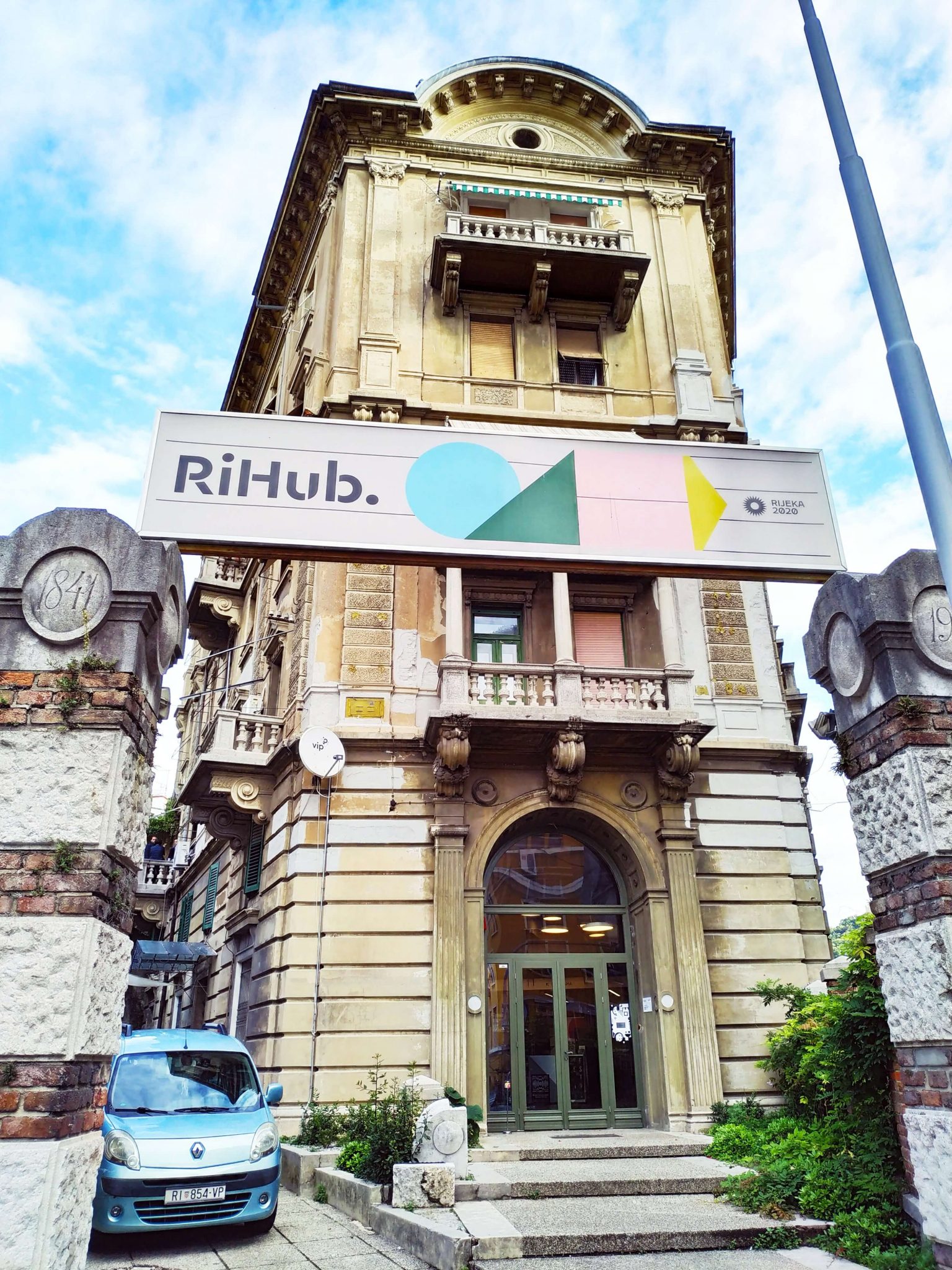 Places To Work
For weeks, we couldn't find any co-working space in Rijeka. A quick Google search showed us only one space called KiWi, supposedly owned by a community of digital nomads and entrepreneurs from Rijeka. That place turned out to be an art gallery. Avoid it.
Resigned, we worked from home, until one day, while going for a walk, I stumbled upon a place called RiHub. I entered the place only to find the most amazing co-working space I've ever seen.
RiHub is a space promoted by the government as part of the infrastructures for the celebration of Rijeka 2020, European Capital of Culture. It's a modern but cozy, comfortable space in a stunning historical building. The WiFi is top-notch, there's quality coffee available for just 3 kn (about 0,40€), and the space is free to use! Yep, you heard that right, they just ask for your name and, optionally, your email, and you can use the space for free. No monthly fee, no nothing.
That was another pleasant surprise, and I have to applaud the city of Rijeka for such a forward-looking initiative. I hope this space will remain open for free to all kinds of entrepreneurs and digital nomads long after 2020. If you visit the city, make sure to pay a visit. All European cities should offer free co-working spaces. That would encourage entrepreneurship and would definitely be a good investment for their citizens.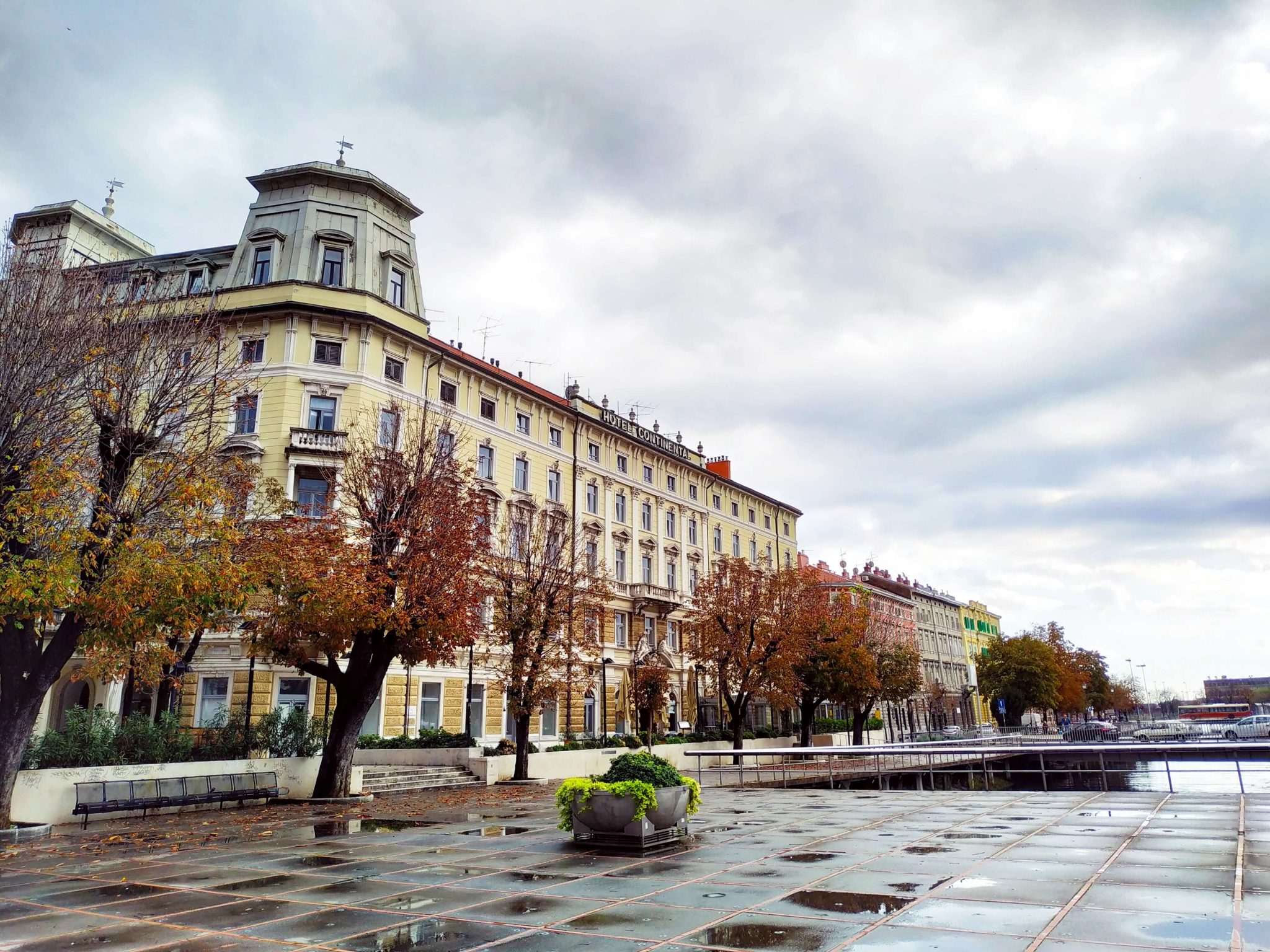 Hospitals And Clinics
There is no shortage of hospitals and clinics in the city, and the medical services and professionals are supposedly very good. Some expats and digital nomads I've talked to mentioned also that most doctors and nurses have a good level of english.
Fortunately, I've had no need of visiting a doctor or going to the hospital myself, so can't really comment about them from my own experience, but all the opinions I've gathered seem to agree that the healthcare system here is good and not too expensive.
Of course, you should buy some kind of medical insurance if you are a digital nomad. Just in case.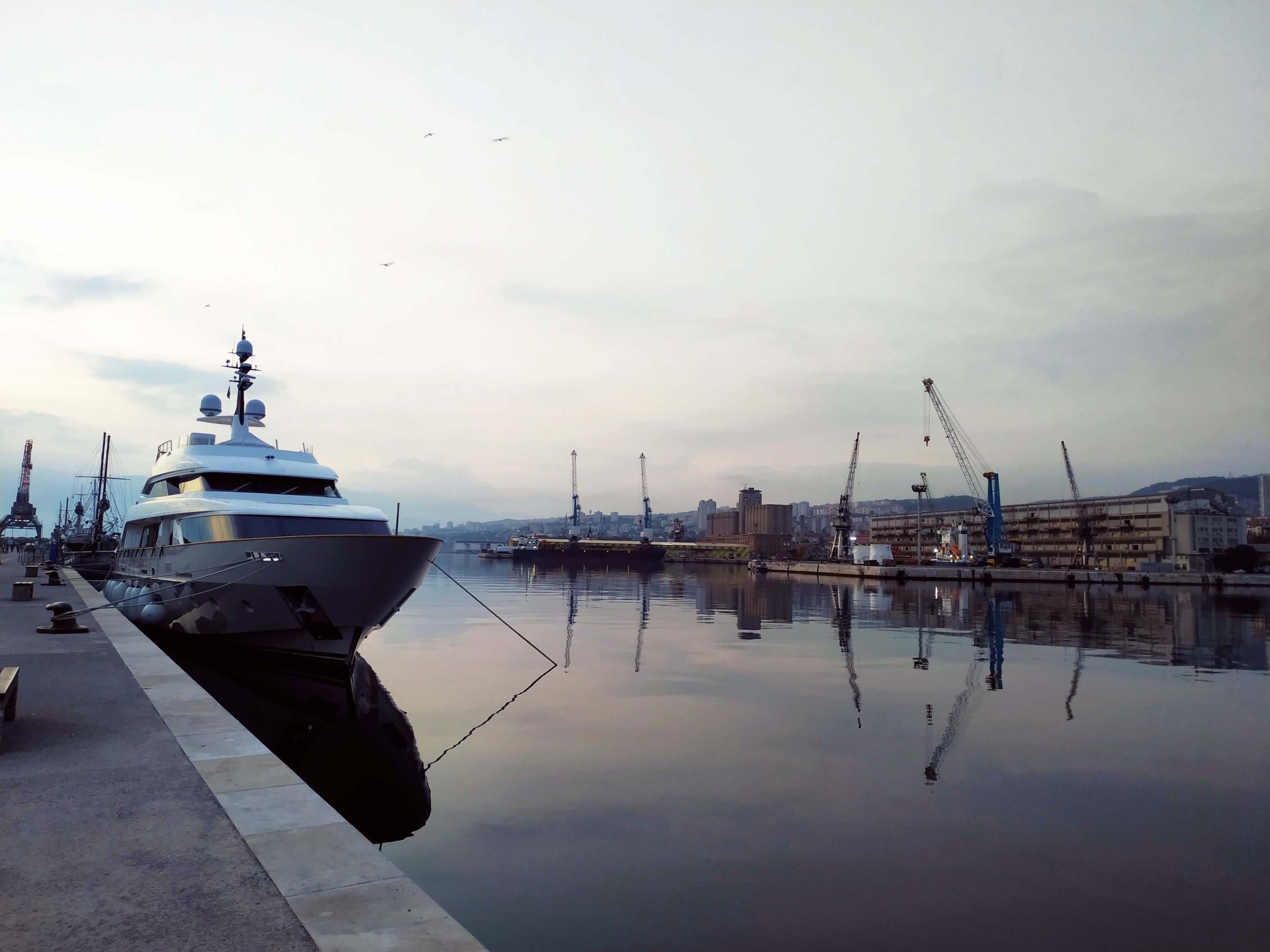 Cost Of Living
Ok, so Croatia is not as expensive as other European capitals (especially from Western Europe), but it is far from being a budget location. It's slightly more expensive than places such as Riga or Tallinn. Probably closer to cities such as Budapest. Obviously, that's what you would expect from a touristic Mediterranean city in Europe.
Croatia is part of Europe, but it hasn't adopted the euro yet. The local currency is called kuna (kn). One euro is around 7-8 kunas.
While supermarkets are ok and you can save a lot of money if you cook at home, eating outside is expensive. You will struggle to find a place where you can have a one course meal and a drink for less than 10€.
We found a place called Cocco, near Korzo, with a single course, excellent homemade meal and water for around 40-45kn (6€). Be warned, the owner smokes inside. For the same price you can enjoy a nice three course meal at Konoba Blato. These are exceptions, however, and there are not many restaurants like these ones.
On the contrary, coffee and beer are affordable in the city. A latte is around 11-14kn (1,75-2€), and half a liter of beer is around 18-22kn (2,5-3€).
As I mentioned, apartment prices are quite reasonable, especially off-season, and public transport is cheap here. Thus, if you do your groceries and like to cook at home, it can be affordable during the winter months.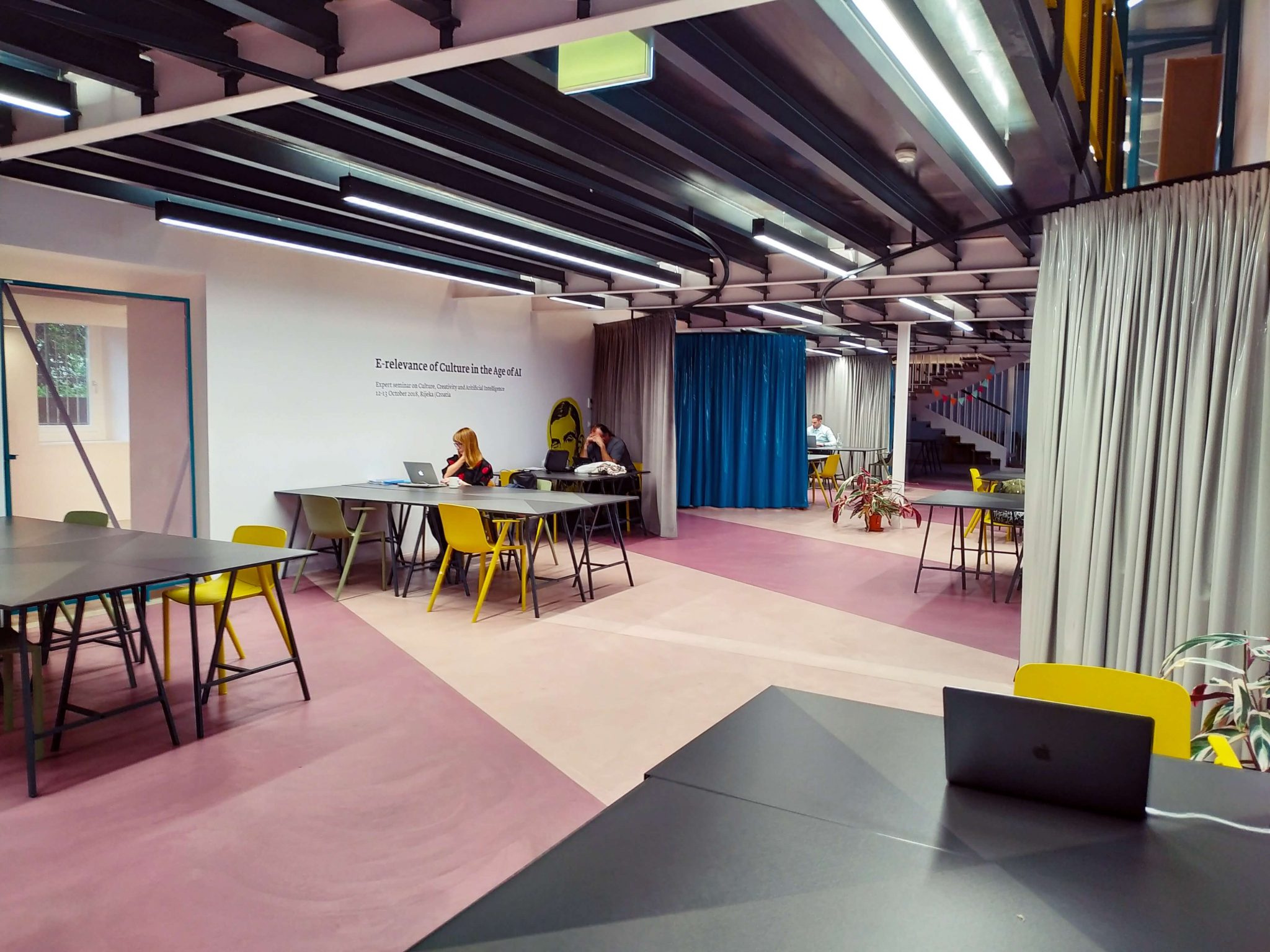 People
This is where Rijeka really shines. There's a wonderful mixture of people and cultures here. No wonder Rijeka 2020 nomination's motto was "Port of diversity".
Historically, the city has been part of Italy, The Austro-Hungarian empire, the communist Yugoslavia… All these influences and communities converged here and you can still feel that on the streets of Rijeka. There's a large Italian community, but also Germans, Austrians, Slovenes, and people from most parts of central Europe.
This mixture, the Mediterranean vibe, and perhaps also tourism, make people here open and friendly to foreigners. People smile at you at the supermarket, help you when you try to answer in Croatian, and waiters try to speak Spanish to me due to the similarities with Italian in restaurants and bars. Everyone is kind and approachable.
One think I really dislike about people here: they smoke. A LOT. Croatia has just entered the European Union, so the smoke-free regulations in the EU have not been fully accepted by the population yet.
It's hard to escape the smell of tobacco. It's everywhere. On the streets, the entrance of buildings and houses, malls, promenades, parks… In a way, Croatia reminds me of Spain when the smoke-free EU regulations where first approved. A lot of people refused to comply with the new law. They kept on smoking inside of bars, or in the doorways. It's been a long time since I saw parents smoking in front of their children and babies.
I hope that now that they are in Europe, things will eventually change, like they did in Spain.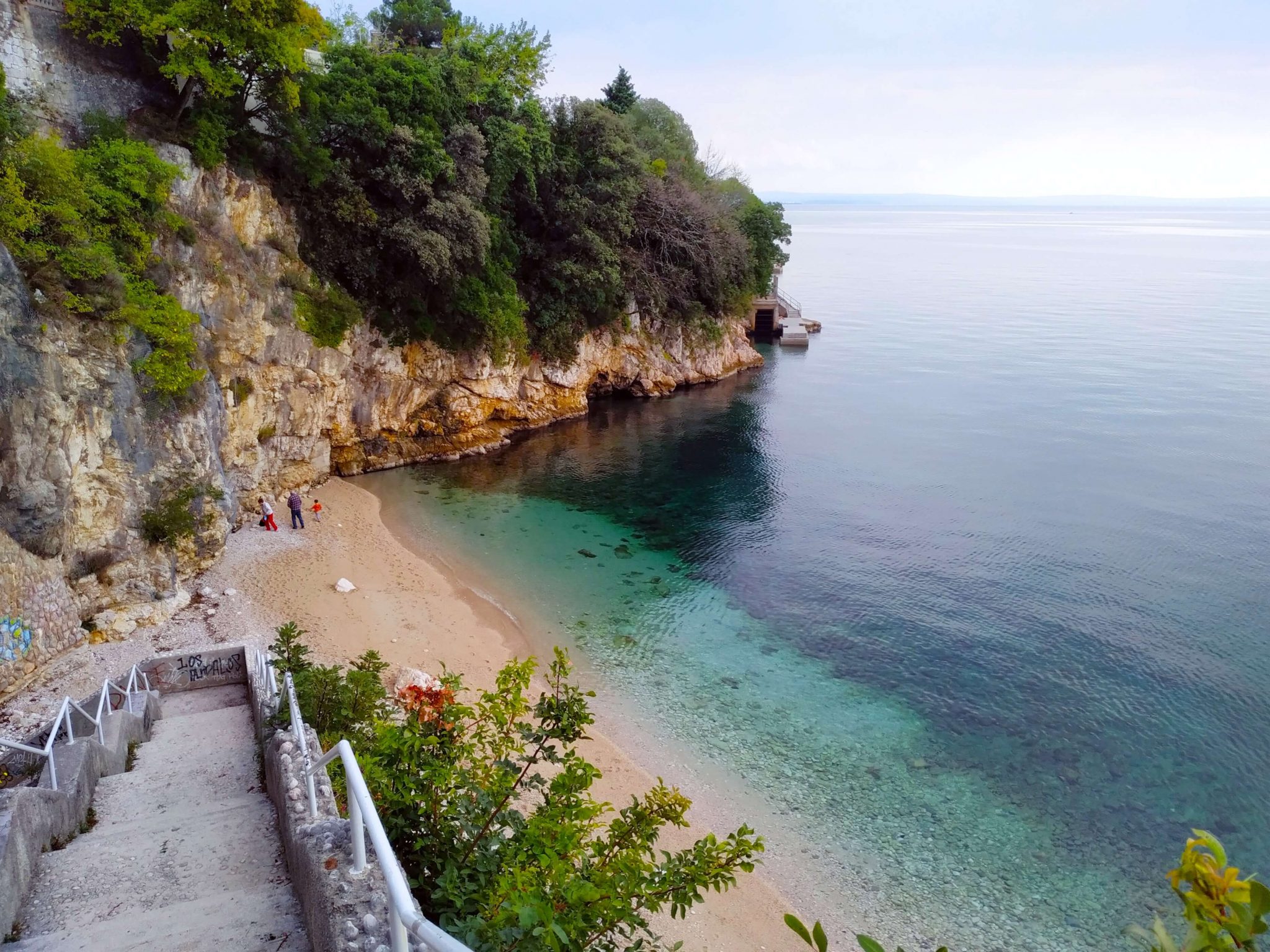 Urban Life: Bars, Restaurants, Things To Do
Rijeka may be a small city, but don't be fooled, there is no shortage of things to do here.
… Bars, restaurants
There are plenty of restaurants and bars that come to life at night, and a festive but relaxed mood on the main areas of the city center. Make sure to check out the following places:
King's Cafe, close to the National Theater. Excellent food, coffee and beer.
Ristorante Spagho: quality food, they prepare the best gnocci with chicken I've tasted in my life.
☕️ The Boonker, really nice place in front of the port, great music, great atmosphere, and an excellent latte for 12 kn (1,60€).
Cocco. A small restaurant with a picturesque owner who does not speak a word of English and smokes inside, but they serve an excellent ragout and daily meals for 40-45 kuna (6€).
Konoba Blato. Another nice restaurant close to RiHub. They serve a three course daily menu for 40 kn (circa 6€)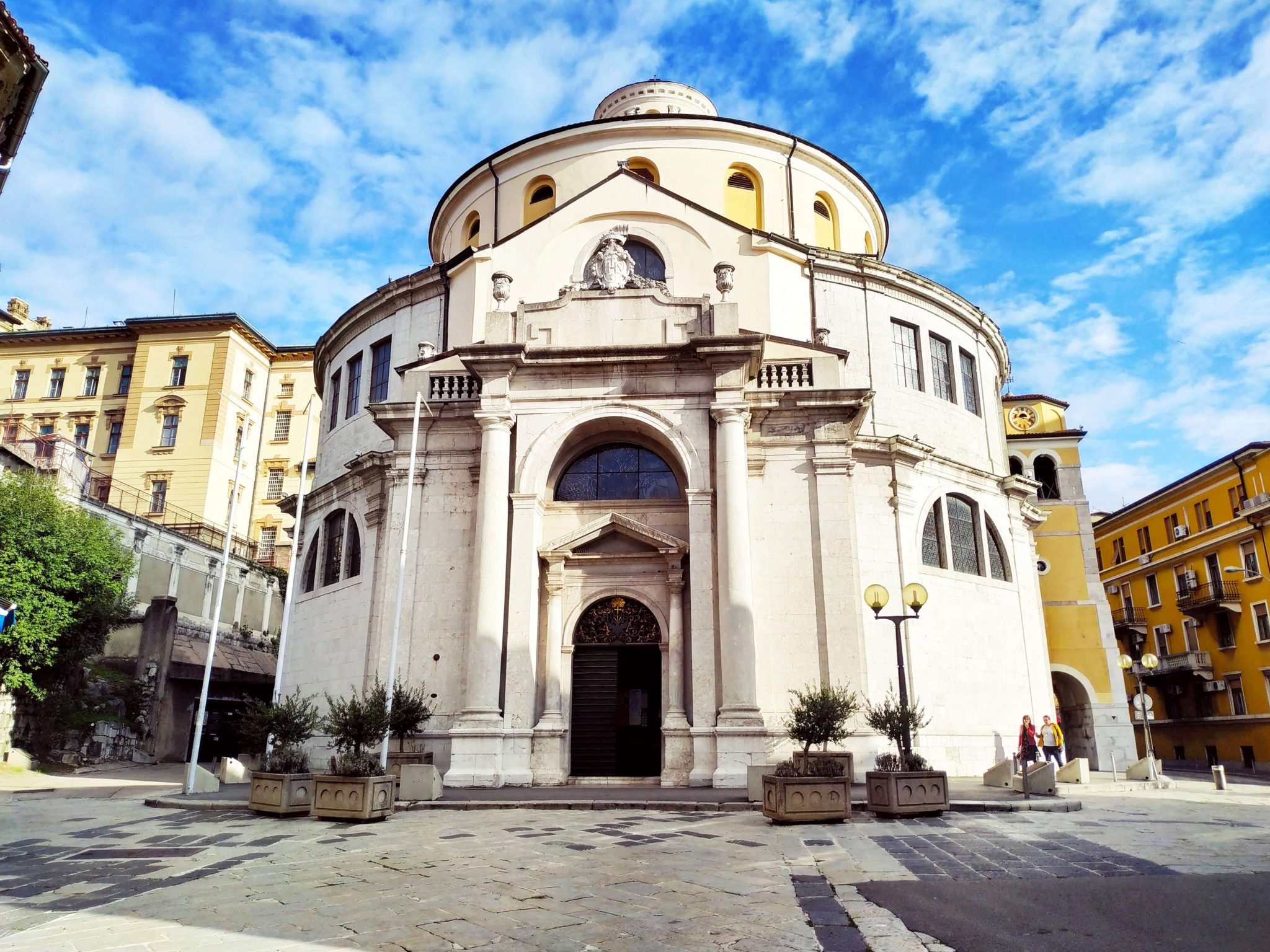 … Things to do
Rijeka has a mind-blowing number of things to see and places to visit. Some must-see attractions include:
The Trsat Castle. Dating back from the 13th century, this majestic castle offers a breathtaking view of the whole city. It takes more than 560 steps to get there, but it's worth it.
The Croatian National Theater Ivan pl. Zajc. A outstanding piece of Austro-Hungarian architecture.
Rijeka Main Market. Still used to sell fish, this place still vibrates with the echoes of the maritime, merchant past of the city.
The clock tower. Probably one of the most easily identifiable landmarks of the city.
Korzo, the main pedestrian promenade of the city, full of shops and malls.
St. Vitus Cathedral, a graceful architectonic piece, famous due to its circular structure.
The Museum of Modern and Contemporary Art. Well worth a visit.
The Peek & Poke Computer museum. This is just a wonderful place to visit if you, like me, are a geek interested in the early development of computers. Lots of nerdy nuggets for you here!
I could go on and on, but you get the idea. The amount of interesting places and monuments this city has to offer is simply overwhelming.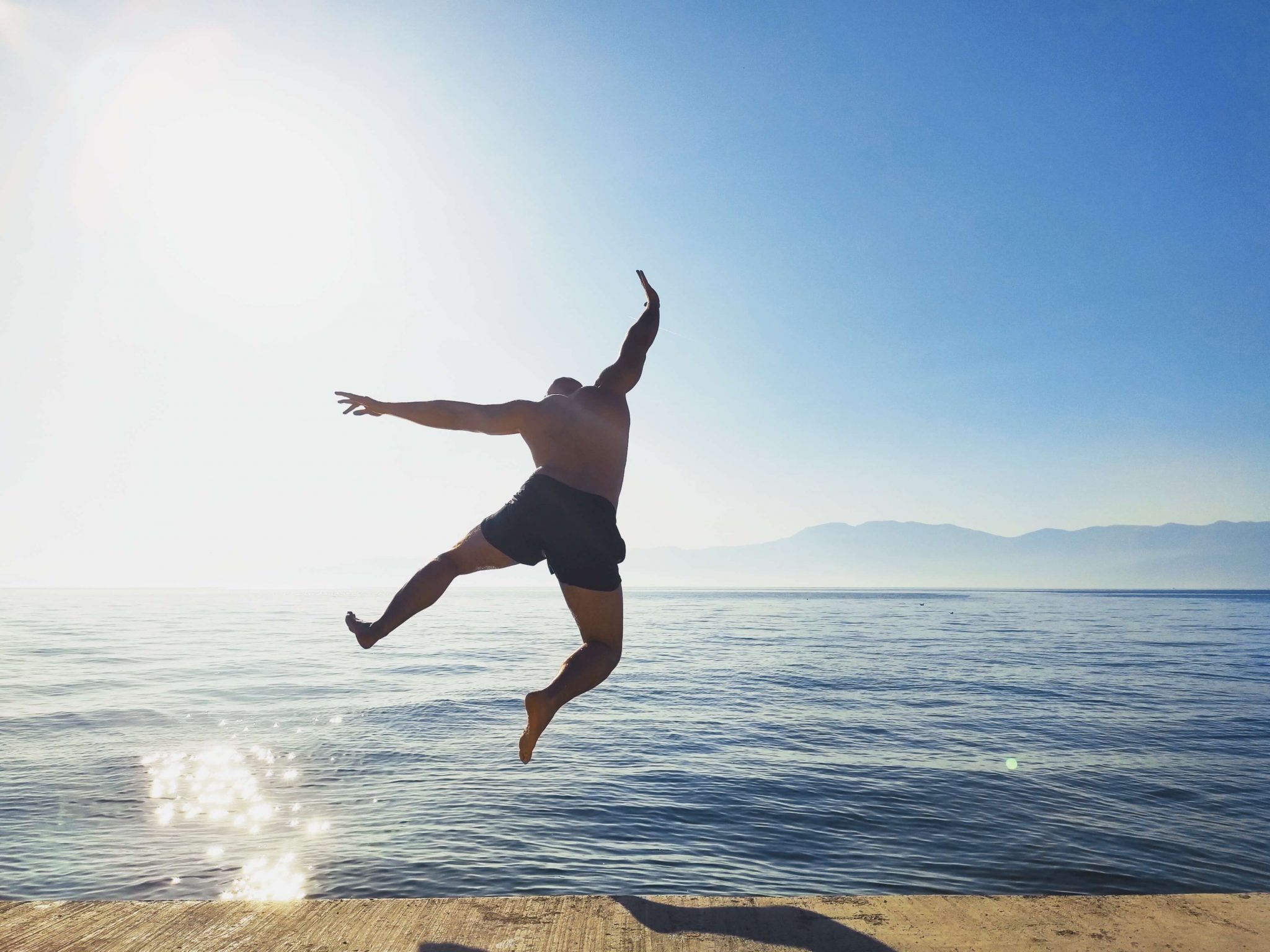 … The coves
There are many coves surrounding Rijeka. You can easily get there on foot in 15-20 minutes. The ones on the left coast are better and closer in my opinion.
If you are used to the concept of "beach", this will be a totally different experience. Croatia's coast is a rocky one, so instead of beaches there are lots of small coves with concrete decks and piers where you can lie down and jump to the water. There are always metal stairs in good condition to get back to the deck.
And speaking of water, I've never seen such crystal clear waters in my life. Not in the Mediterranean sea, not anywhere else.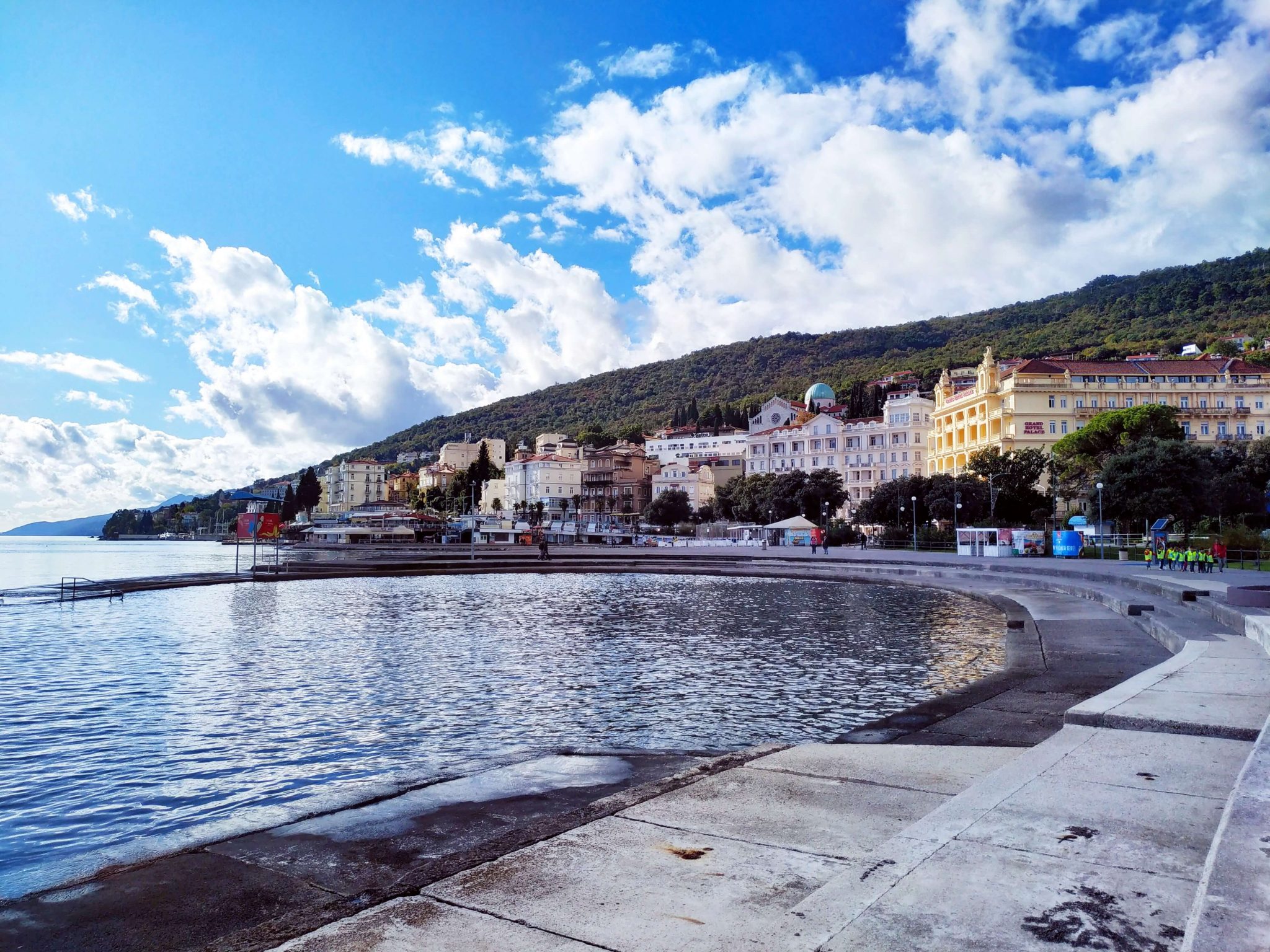 … And nearby places
The surroundings of Rijeka has lots of hidden gems waiting to be found. The coast is filled with charming towns and villages, and the nearby mountains and forests offer a plethora of delightful spots to visit, especially for hikers and lovers of nature.
I recommend you to spend one day in the monumental city of Opatija. You can get there by bus (line 32, 26 kuna, around 3,5€) or by Bolt (70-80 kuna). This small town is full of sumptuous Austro-Hungarian hotels, spas and lovely coves.
Life In Rijeka for Digital Nomads, Final Verdict
Overall, Rijeka is a perfect spot for digital nomads. If you are on a budget, it may not be as cheap as South-East Asia, but can still be quite affordable if you are careful with the restaurants. If you are looking for a warm and interesting place in Europe to spend the cold winter months, it doesn't get any better than Rijeka.