As you may know, this year, instead of fleeing Europe for winter to South East Asia or other exotic (and warm) destination, we decided to explore the Balkans. After a very satisfactory visit to Rijeka, we decided to continue our exploration of Croatia by spending two months in its capital. In this post, I share my thoughts about life in Zagreb for digital nomads.
Different people have different metrics when evaluating how good –or bad– a place is.
For context, me and my partner are digital nomads and entrepreneurs. We are in our late 30's/early 40's, need to work almost daily, and have a medium budget. We hate Starbucks and fast-food chains and prefer local restaurants and cafes instead.
As a result, we value living in comfortable, hassle-free apartments located in peaceful and culturally interesting neighborhoods, with access to co-working spaces or good Wi-fi connections, and a low cost of living.
We are less interested in nightlife, and not being rich teenagers, cannot afford to spend our time going through every single beach of the country, looking for the perfect wave.
Are we on the same page? Good! Let's start.
✈️ Why Zagreb, Croatia?
We loved Rijeka. Its people, its food, the city and its surroundings. Being a mediterranean city, it was also quite similar to my home town, Cartagena, and Mazarrón, in Murcia, where I grew up.
While Rijeka was a perfect place to spend two or three months in a relaxed mood, we thought we were missing the most urban side of Croatia. Thus, we decided to spend some time in Zagreb. We were curious to know if the capital, closer to the Austro-Hungarian influences of Central Europe, was different from the Mediterranean, Italian influenced Istro-Kvarnerian region.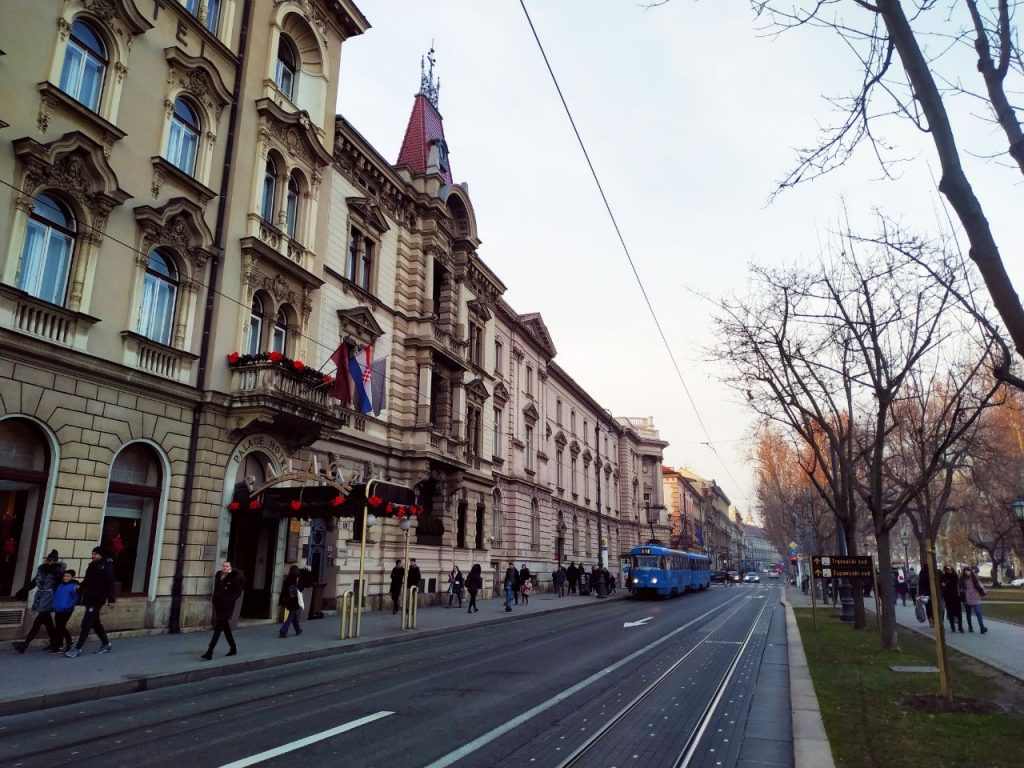 Arriving in Zagreb
One of the weak points of Croatia in general, and Zagreb in particular, is travel infrastructures.
As we were in Rijeka, we had a look at train connections to Zagreb. The results of our research were disheartening. The train network in Croatia is underdeveloped, and has not been properly updated for decades.
Unfortunately, flight connections are not very good either. To travel to Rijeka, we took a flight to Venice, and then a bus to Rijeka (around 3 hours). Zagreb is located at the heart of Europe but, ironically, few cities offer directs flights to the capital of Croatia.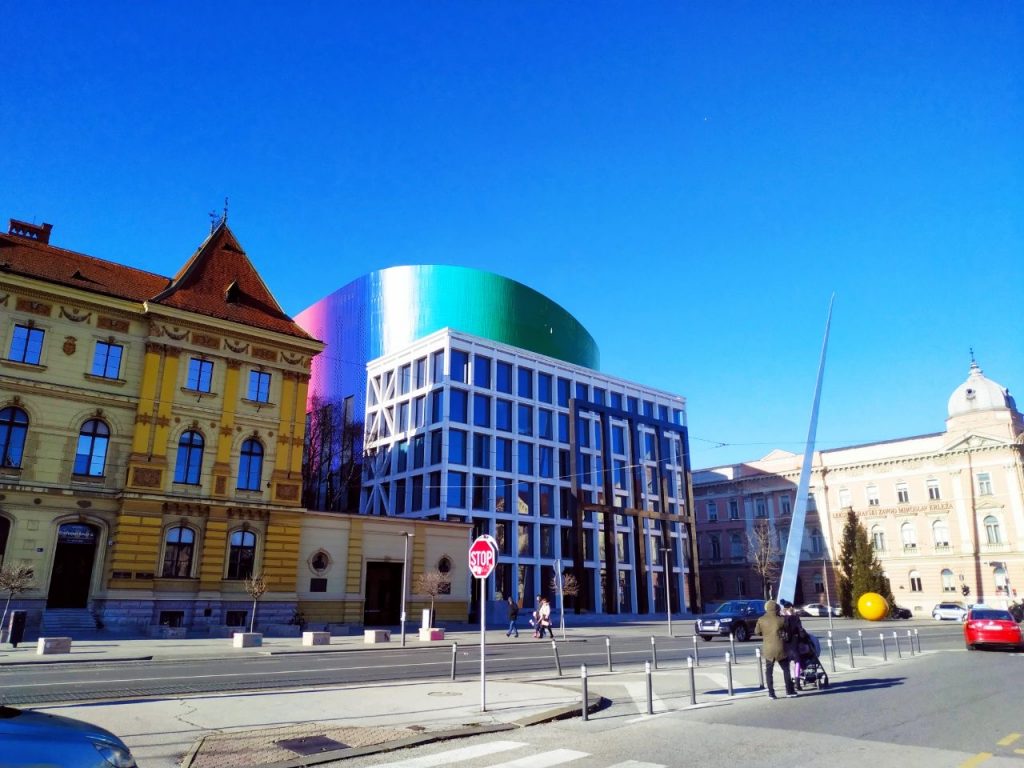 The city and its surroundings
There are cities, such as Tallinn, where the difference between the old town and the rest of the city is quite prominent, but in Zagreb, this effect is so extreme that it looks like they are two completely different cities.
The city center is absolutely fantastic. The wide boulevards, the gardens, the Austro-Hungarian vibe, the art-nouveau buildings, the trams… I could walk those streets for hours. There is a proper medieval old town with beautiful houses dating back to the dark ages.
Unfortunately, many of these buildings have not been properly maintained and are filled with graffiti, which seems to be a plague in Zagreb. One can only watch them and wonder how would they look when properly renovated. The contrast is specially poignant when you see one of this buildings next to another one which has been recently renovated and has managed to keep urban artists vandals away.
Then, there is the "other" Zagreb. The one living outside the boundaries of the city center. Here, the urban landscape is completely different. Wide open avenues separate humongous blocks of soviet-style buildings designed to pack as many people inside as possible.
Not a pretty sight in my opinion. Curiously, a local Zagreb resident explained that most families prefer to live with their kids in these blocks, as they work as autonomous neighborhoods. They have all kinds of shops and commerces downstairs, and probably a school for their children or a park without needing to cross the road.
These apartments are obviously cheaper too. I grew up in the coast of Spain, though, and these constructions always remind me of cities built for tourists in Spain like Benidorm. Not the place I would choose to raise my children, but I guess it is a matter of priorities and lifestyle.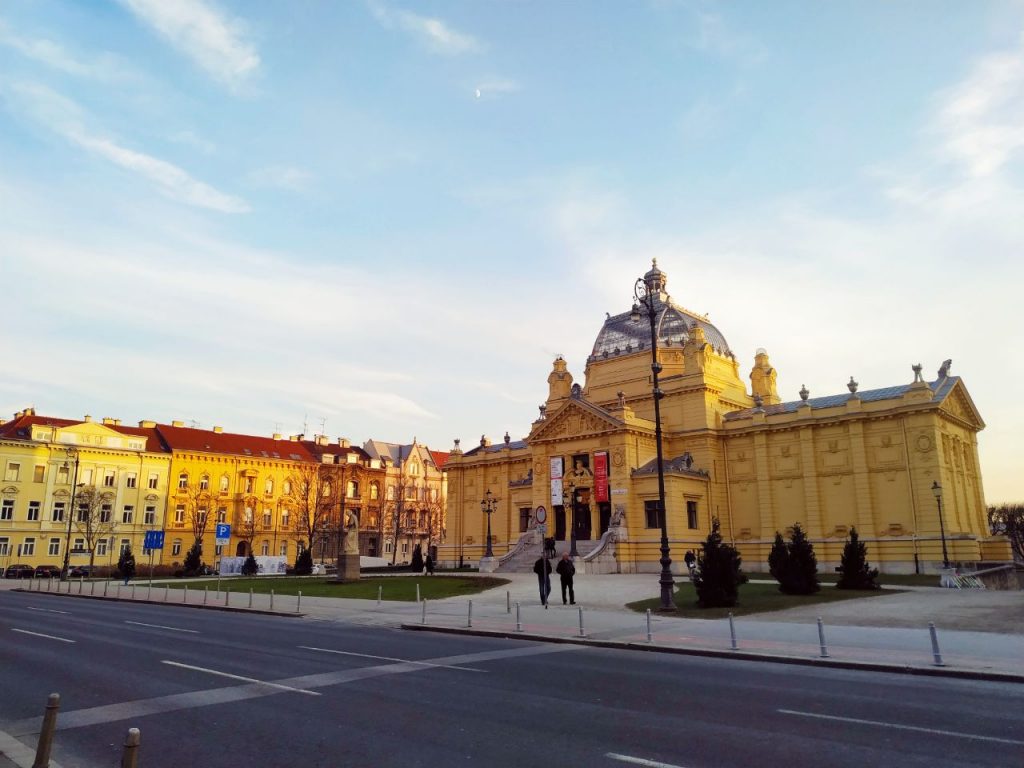 Accommodation
There is no shortage of apartments in Zagreb's city center. They are quite affordable, as Zagreb is still not a touristy destination. Unfortunately, tourism is starting to grow since Croatia became a member of the European Union, and so are AirBnB prices.
Nevertheless, we were able to find a good apartment for less than 900€. It is just inside the border of the old town, and 15-minute walk from all the interesting stuff. Not a bargain, but good value for the price.
It is in one of these early 20th century buildings, so it has high ceilings which gives you a sense of openness. A clever distribution in a perfect square (with no corridors) and the ceilings make the apartment look more spacious than it really is.
Overall, it is easy to find apartments for all budgets, and the relatively low demand (especially off-season) allows you to haggle a little bit. Other Croatian cities like Rijeka, or European capitals such as Riga, will give you a better value for your money, though.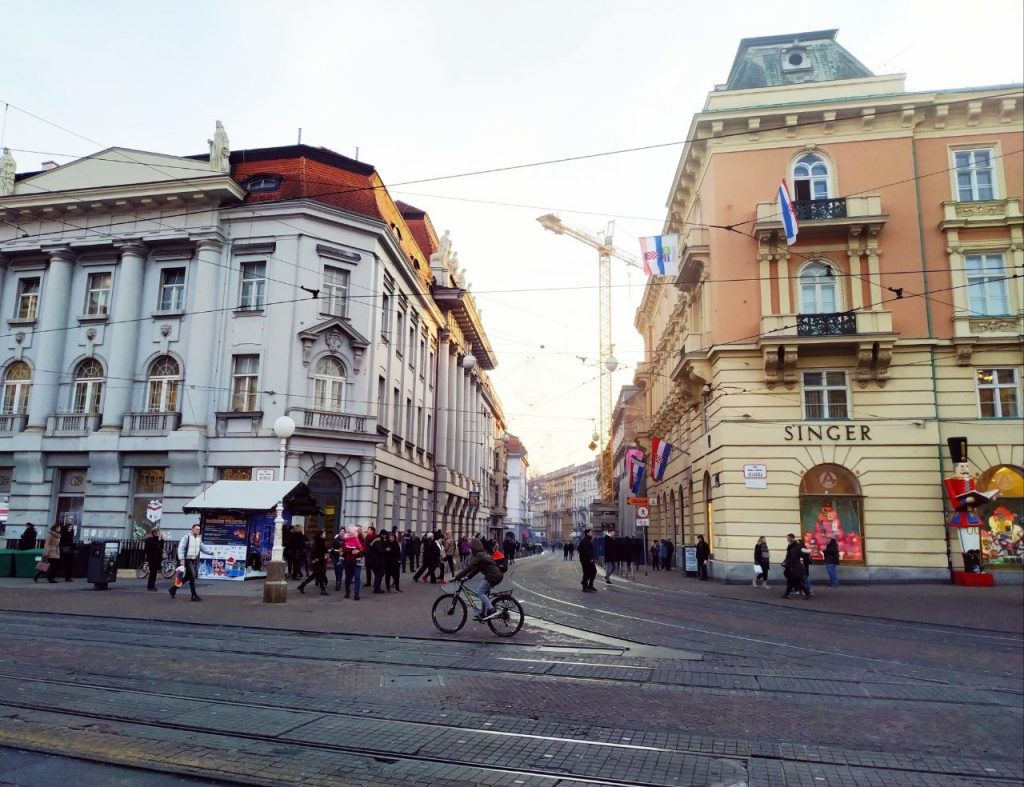 Noise, Traffic, And Safety
This is a negative point for Zagreb, unfortunately. There is a lot of traffic in Zagreb. That is surprising for such a small city. This also means a lot of pollution. It has not rained for weeks, and the air is dry. You can definitely smell the fumes of the cars. AirMatters, the app I use to watch the air quality of the cities we travel to, shows a consistently bad air quality all over the city.
The traffic and the old tram lines also make Zagreb quite a noisy city. Conversely, there is not a lot of nightlife here. At 10pm, the city is quieter and the streets are almost empty, so fortunately it is easy to rest here. The airport is far enough to prevent any noise from airplanes.
As most of Europe, Zagreb is a safe and tranquil place to live. You will feel secure walking through its streets, even late at night.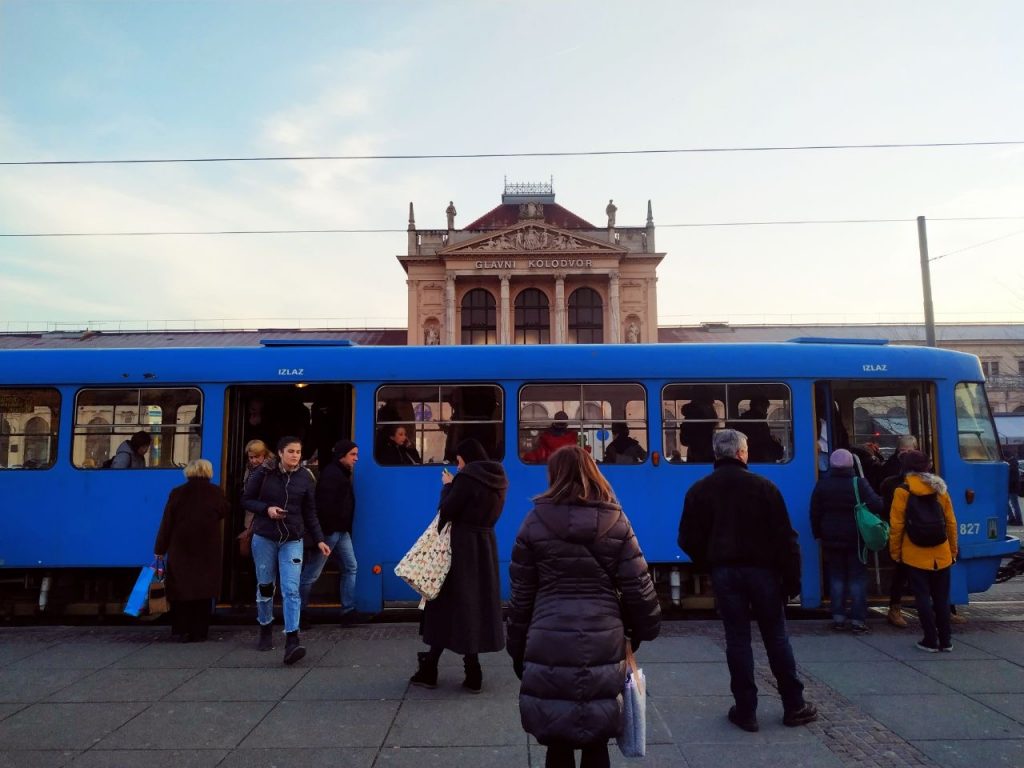 Public Transportation And Walkability
There are many tram lines in Zagreb. Tram is a convenient, comfortable and eco-friendly way of moving through the city. The tram lines cover the entire old town, the outer side of the city, and even get to the outskirts and the mountains nearby.
However, if you live in the center, you won't need yo use the tram. Zagreb is a very walkable city, especially the old town, and you can reach most places by foot in 15-20 minutes tops.
Of course, if you live in the soviet part of the city, distances get a lot longer. There, you will need to move by tram or bus.
For short city rides, as in Rijeka, Bolt and Uber are available in the city, so it is easy to grab a taxi if you need to get somewhere fast. The prices are also good.
What about nearby places?
As I mentioned before, the train infrastructure in Croatia is terrible, so don't expect to be able to go anywhere by train. We went to the train station, which is a beautiful construction close to our apartment, and asked the employee in the information counter for interesting places or national parks to visit by train. She had a brief glance at the map, sighted, and told us: "There are no parks or interesting places you can reach by train from Zagreb".
There are, however, many bus lines that will take you to places like the Plivice National Park. More about that below.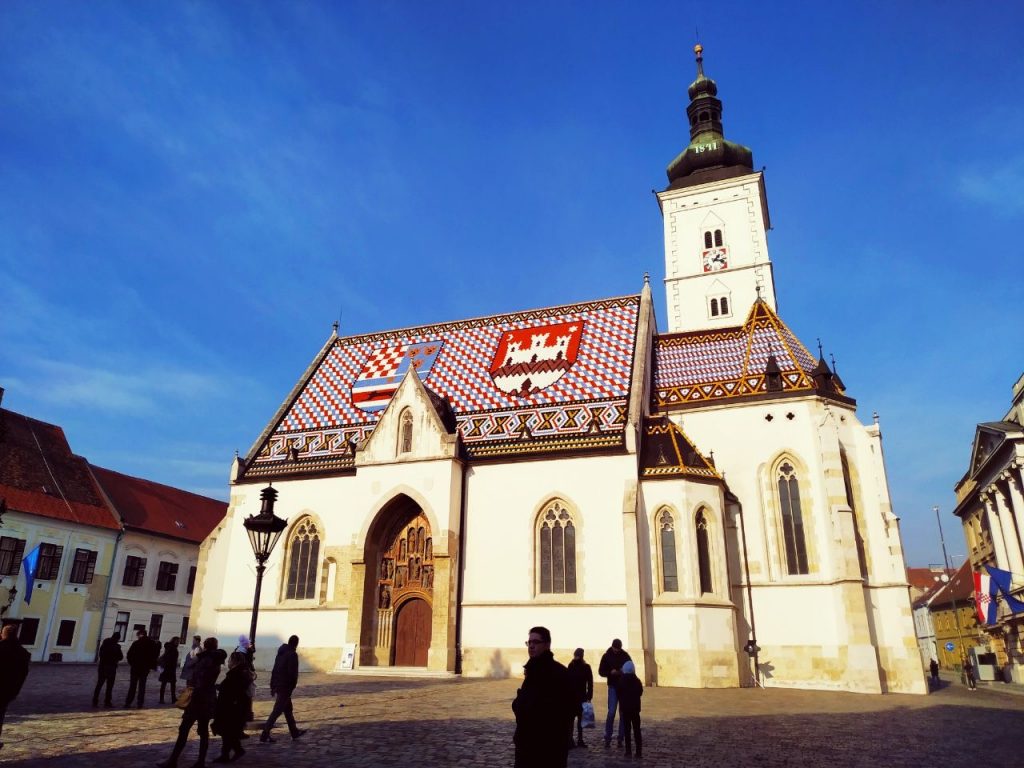 Tourism And Gentrification
Fortunately, Zagreb is not a touristy city (yet?). Yes, we were here in winter, but we also stayed in Budapest in winter two years ago and it was absolutely packed with tourists.
There are probably more tourists during the summer months, but in January-February, you can experience the real Zagreb, merge with the local community and feel the true vibe of the city. Still, most tourism in Croatia focuses on the coastal cities such as Split or Dubrovnik.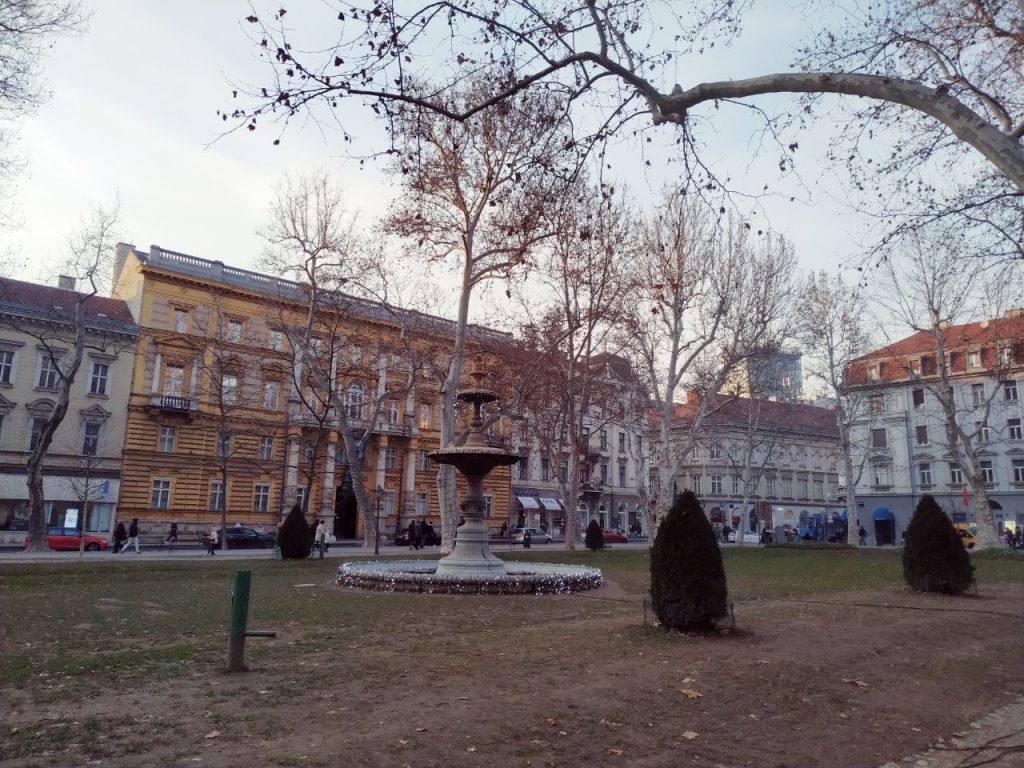 Food
Food in Zagreb is delightful. After living in Rijeka for some months, I can see there is a difference between the north and the south of Croatia when it comes to food. While obviously similar, food in Rijeka was more mediterranean, with plenty of fish and seafood, and also influenced by Italian cuisine, so that means a lot of pasta and pizza. Even stew dishes use gnocchi instead of rice or vegetables there.
Food in Zagreb is more influenced by northern and eastern Croatia, with stronger dishes designed for colder winters, including stews, winter vegetables, meat and cheese.
One of my favorite Croatian dishes is Sarma, an interesting variant of a stew where pieces of minced meat, mixed with grains and rice, is wrapped around chard leaves or cabbage. Delicious.
Weather
Weather in Zagreb can be kind of extreme. That means that your experience will vary depending on the season. Summers can be hot, with temperatures well above 30 ºC, and winters are cold, though not as cold as northern countries such as Latvia or Estonia.
Winters can be quite dry. It has not rained since we arrived and, as I mentioned, that makes the air pollution even worse. In Rijeka, by contrast, it rained most of November and December.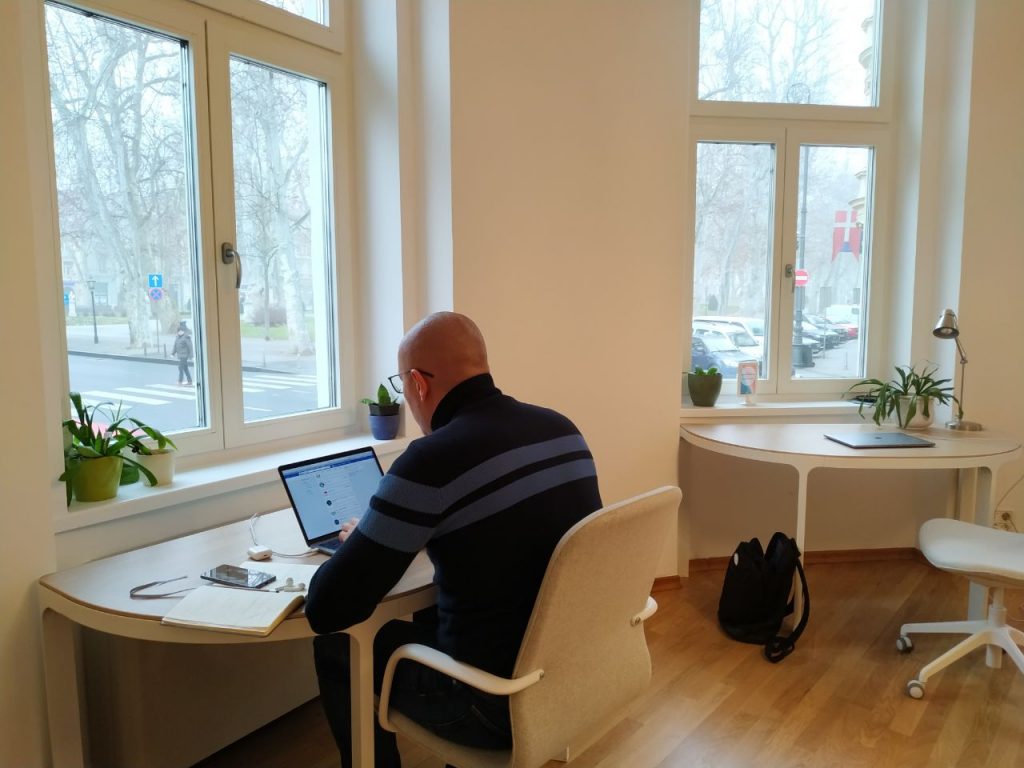 Places To Work
There are plenty of co-working spaces in Zagreb, at least in the old town. Most of them, however, are quite expensive. We are talking around 180-200€ for a flex spot with 24/7 access.
This is a trend I don't like at all, and seems to be more common every day. Let's be honest, 200€ for a flex seat is simply abusive. I rent an office in Estonia for my accountancy team for just 250€.
So we had a look at our available options. We found one co-working called Bizcoshnica that agreed to offer us a discount to use the space for "just" 770 kunas a month (around 100€, which is OK). We also found less known co-workings for a better price.
Finally, though, we decided to give ImpactHub a try, mainly because it was close to our apartment (4 min walk). 100€ only allows us to stay 20 hours per week there, which is kind of a downer. Thankfully, the community and networking opportunities made up for the price.
So my recommendation is: if networking is less important to you and you just want a place to work without breaking the bank, do some research, and don't be afraid to negotiate the price. Some places are more flexible and reasonable than others.
While there are also many cafes in the city, most of them allow people to smoke inside. That is a big no-no for me. So unfortunately I have to say Zagreb is not the best place for you if you, like me, enjoy working in cafes but can't stand smoking.
Every week I stumble upon a beautiful cafe that looks super nice, only to find out, as soon as I open the door, that I won't be able to stay inside for one single minute. I hope Croatia will eventually approve more strict rules against smoking.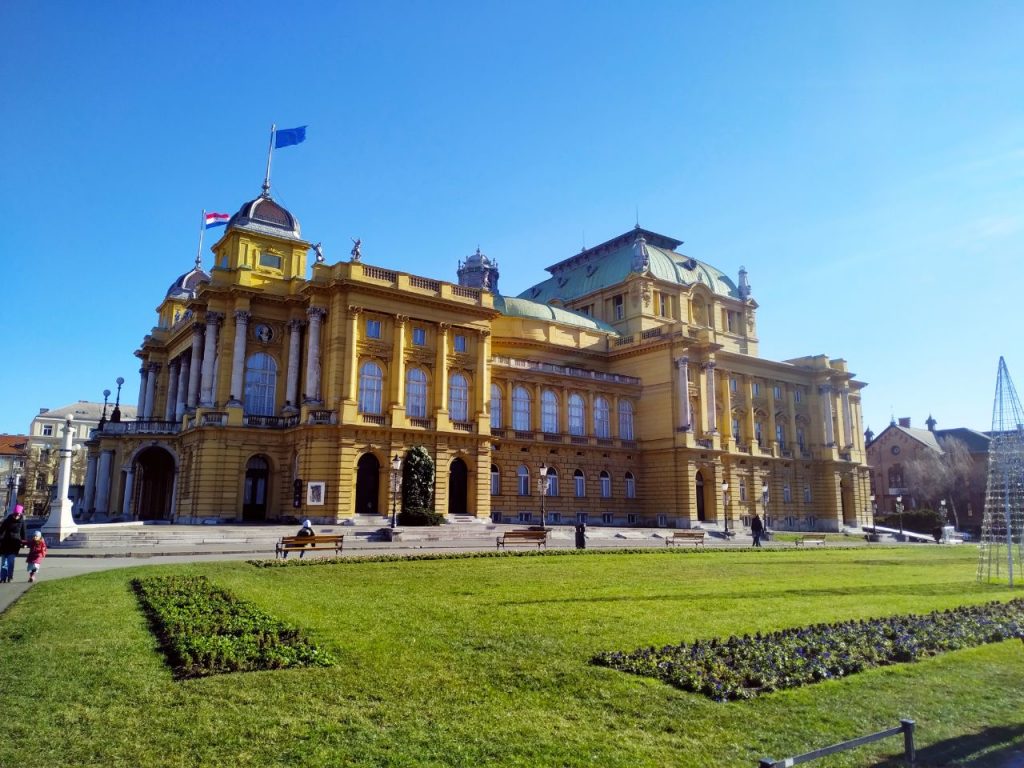 Hospitals And Clinics
Hospitals and clinics in Zagreb are quite good. Doctors are, in general, well educated and speak perfect english. Being an European country, you can expect public healthcare in Croatia to comply with all the European quality standards.
I visited a dental clinic and also had a pain in my back that had to be treated by a doctor first, and then by a physiotherapist. Apart from a small pain in my teeth due to a badly placed filling that had to be polished, my experience has been fairly positive.
It is important that you travel with a good digital nomad insurance in place. You never know when you are going to need to go to the doctor. I use Safety Wing, and so far I'm quite happy with them.
Cost Of Living
Zagreb is not a budget location. If you are a backpacker looking to stay in a place for 200€ and eat for 1€, you should take a flight to Chiang Mai or Kuching instead. That said, Zagreb is quite affordable for a European capital.
You can get a decent AirBnB apartment for 650-900€ a month. In the old town. If you travel alone, and you are not very picky with your apartments, you can probably find an even better deal.
Eating outside can be expensive if you don't know where to look. But if you do your research, you can find amazing places to have lunch or dinner for 5-7€. A coffee latte is around 1,5-2€ in most places, and half a liter of local draft beer can be as cheap as 2,5€.
All things considered, this is not South-East Asia or Latin America, but a very affordable place to live in the heart of Europe.
People
People in Zagreb, and the rest of Croatia in general, are really nice. They have this mediterranean vibe: they are quite open, friendly and easy-going people.
Croatians are very friendly to foreigners, and even here, in Zagreb, a place supposedly not as touristy as Split or Dubrovnik, they are super welcoming!
Most people speak perfect English and, honestly, I was surprised by how well young Croatians speak English, especially in Zagreb. You won't have any problems communicating with the inhabitants of the city.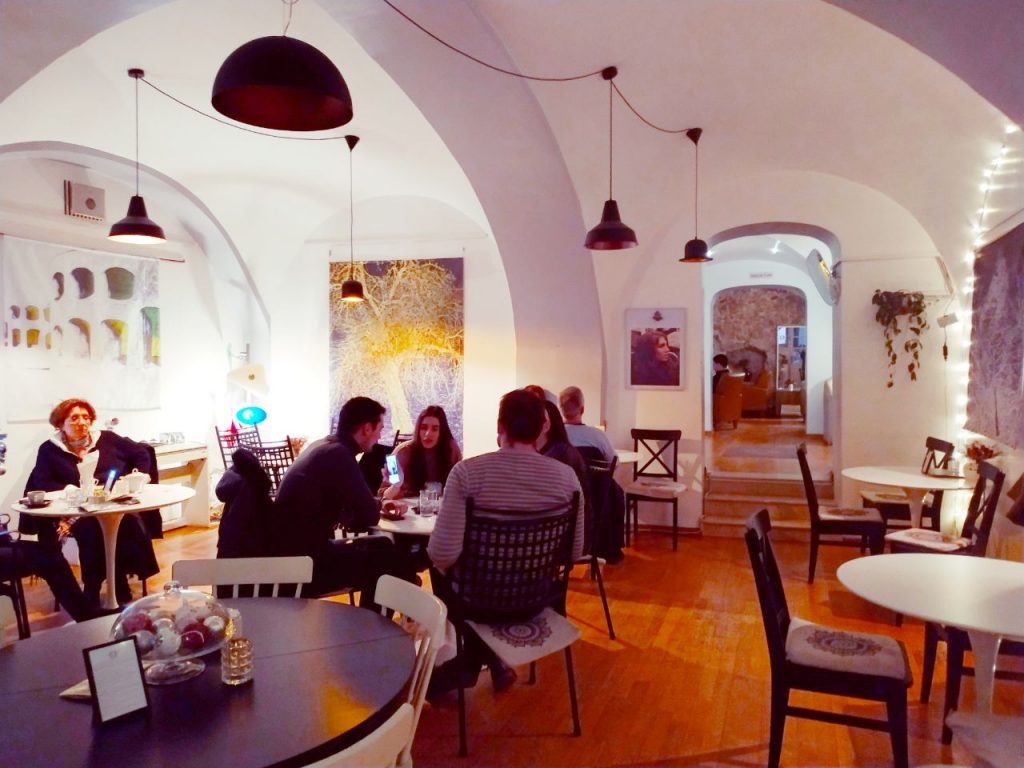 Urban Life: Bars, Restaurants, Things To Do
This is where Zagreb beats Rijeka. The city has literally tons of things to do. There are so many museums that, staying two months, we would need to visit two every week to be able to see them all, and we would still probably miss one or two.
… Bars, restaurants
There are many interesting restaurants and cafes in Zagreb. The main problem (as I mentioned before): smoking is allowed in most of them. Even more than in Rijeka.
That means that once you find a few smoke-free places, you tend to stick to them. Here is my recommended selection:
Kavkaz kazališna kavana. A restaurant-café close to the theater. A very sophisticated place with a good selection of beers. A little bit expensive, but a cool place to go on a Saturday evening. They allow smoking, but inside an isolated, closed room upstairs.
Nokturno: one of our best discoveries in Zagreb. At the heart of the old town, they serve delicious homemade food at very affordable prices. You can easily have a copious dinner, including beer, for 6-7€.
☕️ Crafter's Lav Cafe: cozy café with a warm, welcoming atmosphere. They serve absolutely terrific lattes. A nice place to work in the afternoon. They don't accept cards, so make sure to carry some kunas with you.
Heritage Croatian Street Food. This place is specialized in traditional Croatian food, mainly in the form of sandwiches. The prices are a little bit too expensive for what you get, but the cook will explain you the origin of every ingredient used in your meal. Recommended if only to know more about Croatian cuisine.
… Things to do
As I mentioned, there are many museums in the city. You can find some architectonic marvels like the contemporary art museum (outside the old town) with its interesting collection of contemporary Croatian art.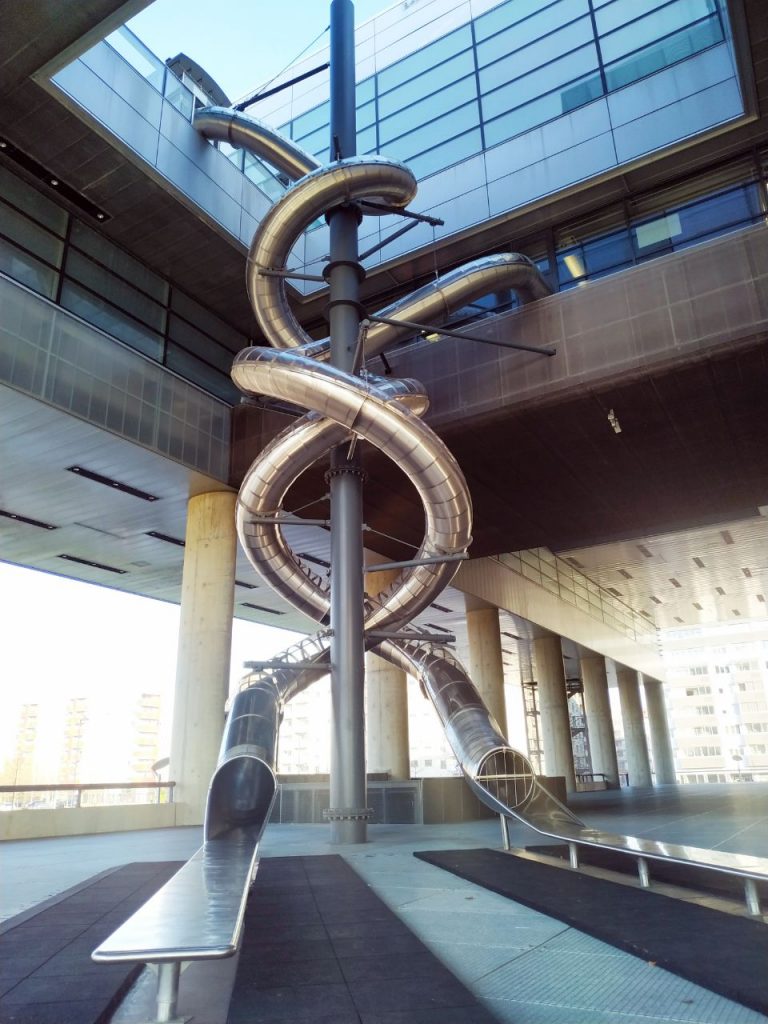 The nice thing about museums in Zagreb is that they range from the classic stuff (archeological museum, history museum, etc) to the most bizarre and original concepts you can imagine, like the museum of broken relationships or the museum of the 80s.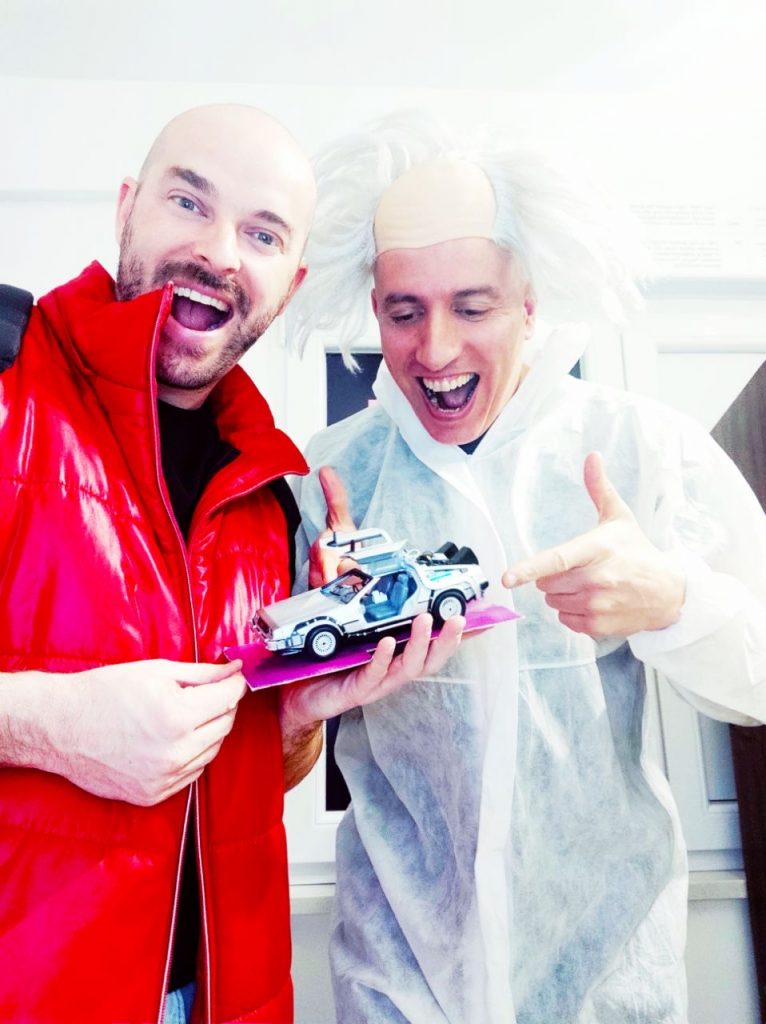 You also have the Croatian National Theater in Zagreb. We enjoyed The Nutcracker in the balcony for just 36€, which is crazy cheap.
… The Plitvice National Park
Just two hours away from Zagreb by car, you have one of the most amazing places we have seen during our trips, the Plitvice National Park.
The lakes, the forest, the jaw-dropping waterfalls… We visited the place at the end of January and we were almost alone in the wilderness. I suppose the place will be more crowded during the spring or summer, but still it is a place you need to experience if you come to Zagreb.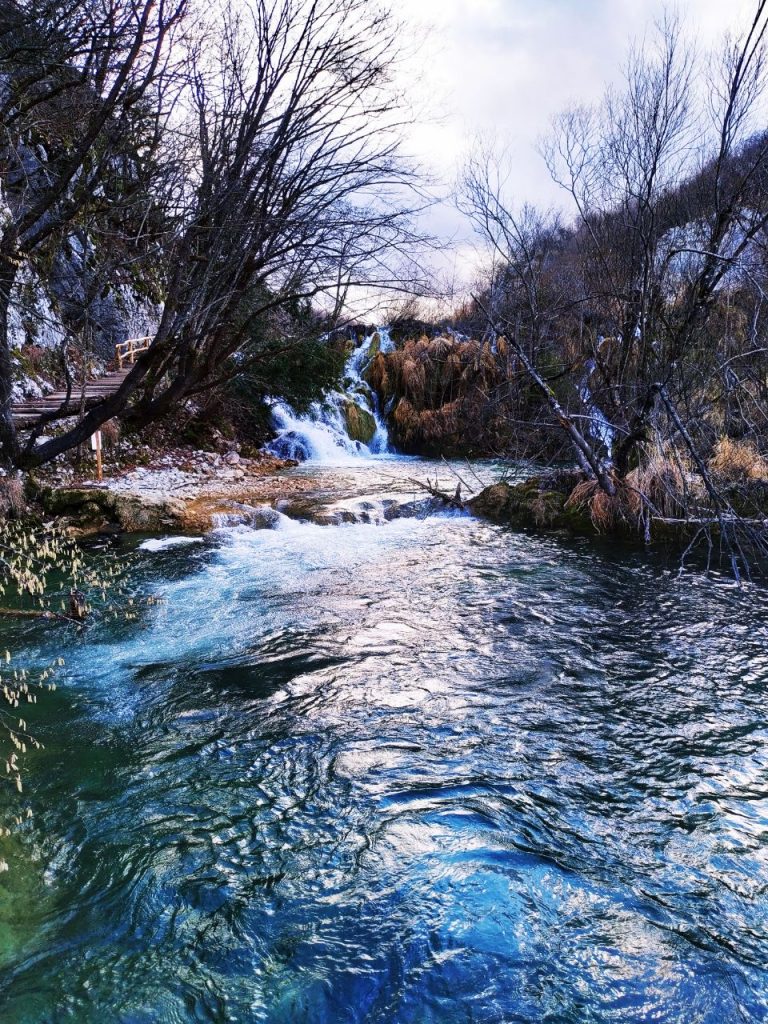 … And Rastoke
On the way to Plitvice, 30 minutes before you arrive to the national park, you will stumble upon a small village called Rastoke. It is a beautiful group of houses built on top of a waterfall, by the hillside.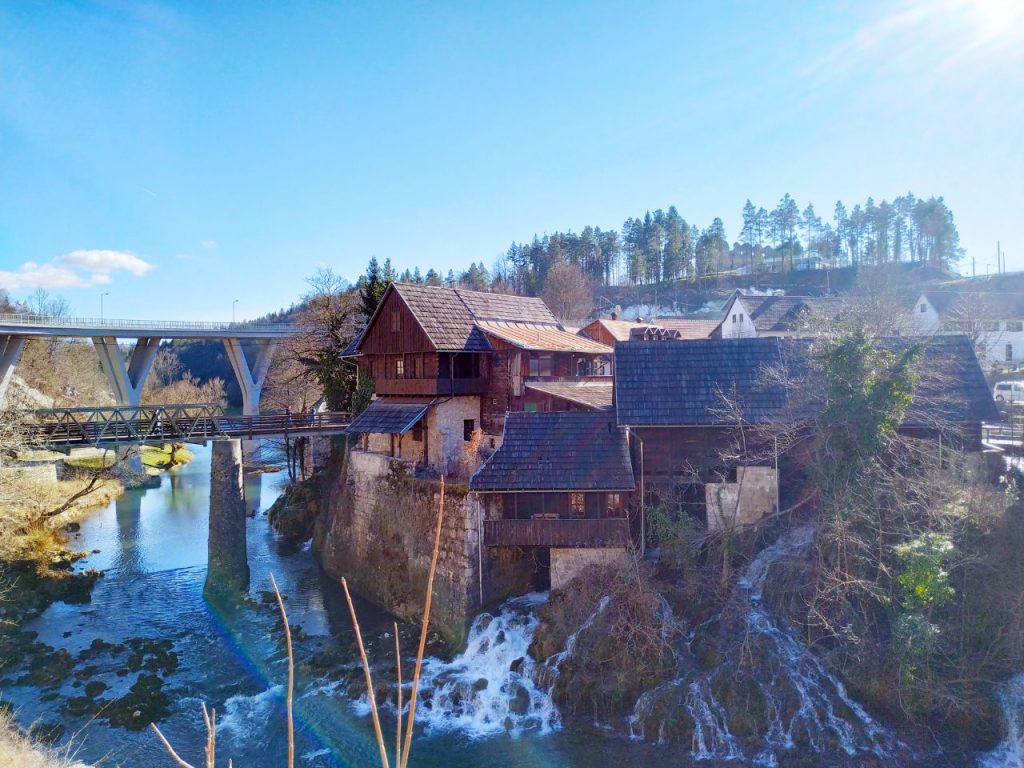 There is not much to do in the village, but it is a good idea to plan your trip back to Zagreb in two stages. The bus stop is called Slunj, the name of the closest town, so you can go from the lakes to Slunj and then a couple of hours later get into the bus again. If you travel by car, make sure to stop by, have a look, and enjoy the local food and cheap beer before heading back to the capital.
Life In Zagreb for Digital Nomads, Final Verdict
Zagreb is a perfect spot for digital nomads. You can enjoy living in an affordable European capital, full of history and beauty, with plenty of things to do, and surrounded by amazing natural landscapes, at the very heart of Europe.
Thankfully, tourism in Croatia focus on the coastal areas, so if you are considering Croatia as your next destination, give Zagreb a try.